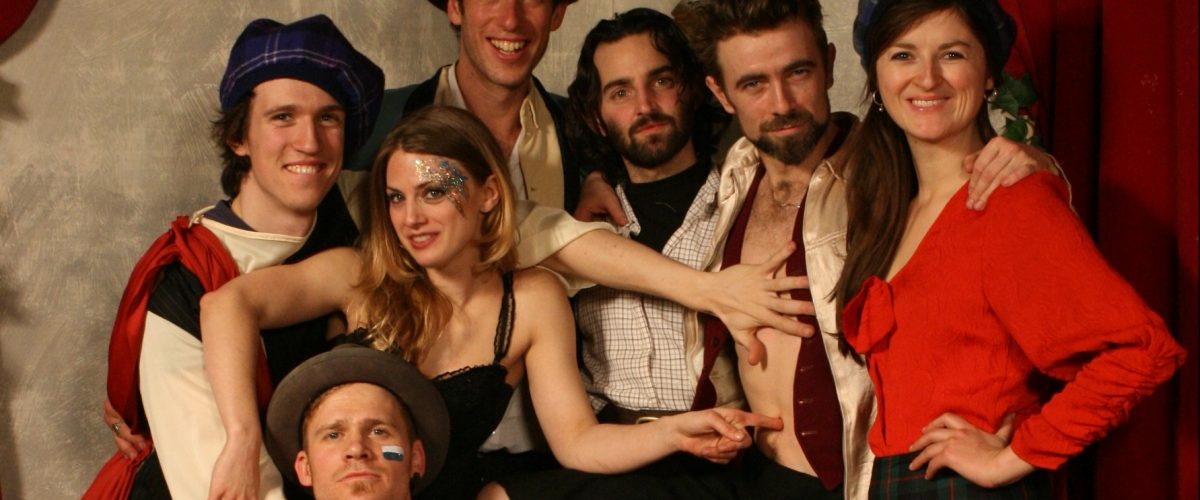 Fancy a night of feasting and flinging your friends and family around the castle grounds?!
The Gaelic word Ceilidh (kay-lee) means 'gathering' or 'party,' but this is a full on foot-stomping, hand-clapping, brow-beading sweaty shindig; perfect for uniting youngsters, oldies and everyone in between. No experience needed. No tartan or shamrocks required (but definitely encouraged). Expect a fun filled night of frolicking, country dancing with attitude, complete with a live Ceilidh band and a 'caller' to guide you through the steps.
Our brilliant band, The Ceilidh Liberation Front, combine marvellous music and dancing, with a generous sprinkling of theatricals. These are virtuoso musicians breathing vigour and vitality into traditional tunes, with their energetic new-old-beautiful-fantastical formations. In the interval enjoy The Toohbar's musical Food Quiz, compered by Monsieur Bon Bon & Madame Saucisson.
Keep those energy levels up with delicious Café Spice Namasté Indian food, Pembrokeshire Beach Food Company fish dishes, Pomme Pomme falafels, Clay Oven flat breads, Simon Lamont Oysters, Happy Maki vegan sushi, Profyjes waffles & Dugan's Patisseries
Quench your thirst with Chase cocktails, local small brewery beer and fine wines. Non-alcoholic options also available.
Tickets are priced at £10 for adults and £5 for teenagers (plus booking fee). Unfortunately due to the reduced lighting and uneven ground of the castle, this event is unsuitable for young children.