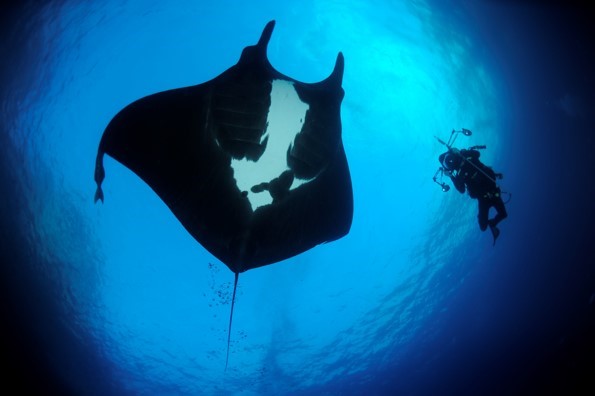 Around 90% of global fish stocks are fully or overexploited.
Around 90% of large fish are gone.
It's time to do something drastic.
Join leading specialists Dr Rory Moore and Dr Alan Terry as they discuss the urgent need for marine conservation. Their research has thrown light on the present state of Welsh inshore fisheries and the global efforts to create large scale marine reserves. Both in Wales and across the world's oceans, action is needed now to allow fish stocks to recover and establish sustainable fisheries.
Find out what's being done to combat overfishing, the destruction of biodiversity and how you can support the future of our global food security.
Dr Rory Moore studied marine biology and coastal ecology at the University of Plymouth, focusing on marine pollution and tropical marine ecology. He went on to design and manage marine conservation projects, internationally. After ten years in the field, laboratory and classroom, he returned to London as BLUE's project manager. His underwater photography has been published internationally.
Dr Alan Terry is a Human Geographer and Senior Lecturer at UWE Bristol whose specialism is development. Much of his work has been published including three books and numerous articles and academic papers. Alan has worked on development research projects in India, The West Indies and East Africa.
Doors open at 6:45pm and there will be stalls and information from local groups working for a sustainable and just future.
The event is organised by Just Food; a well established community group working as part of Abergavenny Transition Town. They run events that highlight the need for healthy and sustainable food, available to all.