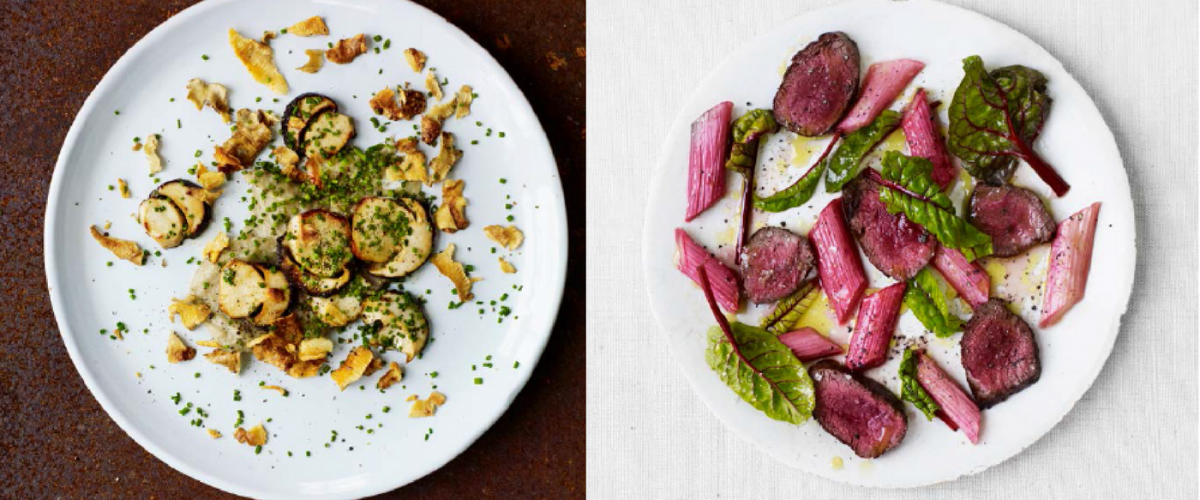 Hugely talented head chef, hawk flyer and life changer Gill Meller has just written his debut cookbook, featuring sumptuous yet simple recipes inspired by the landscape. It is called Gather and it is remarkable. Join him for this deeply inspiring, hands on masterclass showcasing three simple, seasonal and very special recipes from his critically acclaimed collection; ceps with artichokes and chives, seared venison with rhubarb and anise and finished with a cobnut, yoghurt and honeycomb cake. 
"I've always liked the word "gather". It feels hopeful, natural and very human." Gill Meller
About the book
Gather showcases 120 recipes inspired by the landscapes we inhabit but often overlook. From seashore to woodland, orchard to garden, field to farm, moorland to harbour; Gather is a celebration of British seasonal cooking at its best. It champions the best kind of cooking and eating, offering simple, honest dishes made from natural, abundant foods. Gather is a perfect expression of something food writers have been trying to define for the past three decades – modern British cooking.
Gather won best debut food book at the Fortnum and Mason food and drink awards in May 2017. It was also nominated for best debut cookbook at the André Simon awards and best cookbook of the year by the Guild of Food Writers. Gill has written for and contributed recipes to The Guardian, The Telegraph, Waitrose food, Delicious, BBC Country file Magazine, Time out & The ecologist, to name a few.
"Just stunning. There's no one I'd rather cook for me than Gill and there's not a recipe here I wouldn't eagerly devour." Hugh Fearnley-Whittingstall
"Beautiful writing, beautiful food: this is an exquisite book that I cannot stop reading." Nigella Lawson
Supported by

Photograph: Steve Iodefink