The Cornish Pasty, Glamorgan Sausage, Bedfordshire Clanger and other regional food items were all products of specific times, people, places and stories – bite size portions of local heritage parceled-up for posterity. On the 25th Anniversary of the Food Festival, it feels like a good time for Abergavenny to create its own.
Three local chefs have been tasked with creating a new Abergavenny snack, to include locally sourced ingredients, incorporate local heritage and culture, as well as help create new stories and traditions that reflect the times we live in and the food challenges we currently face (cost of living, climate crisis, food resilience, health & nutrition etc).
Each chef will have the chance to present their creations, recipes, and the stories behind them to our expert judges and the Local & Vocal crowd, to be sampled, discussed and chewed over, with a new Aber snack selected, and possibly a new chapter of the town's food heritage begun!
The Chefs are: Tom Lodge (The Muddy Toad), Jake Townley (Wild By Nature), María Cancho Valle (The Angel Bakery), plus special guest judge.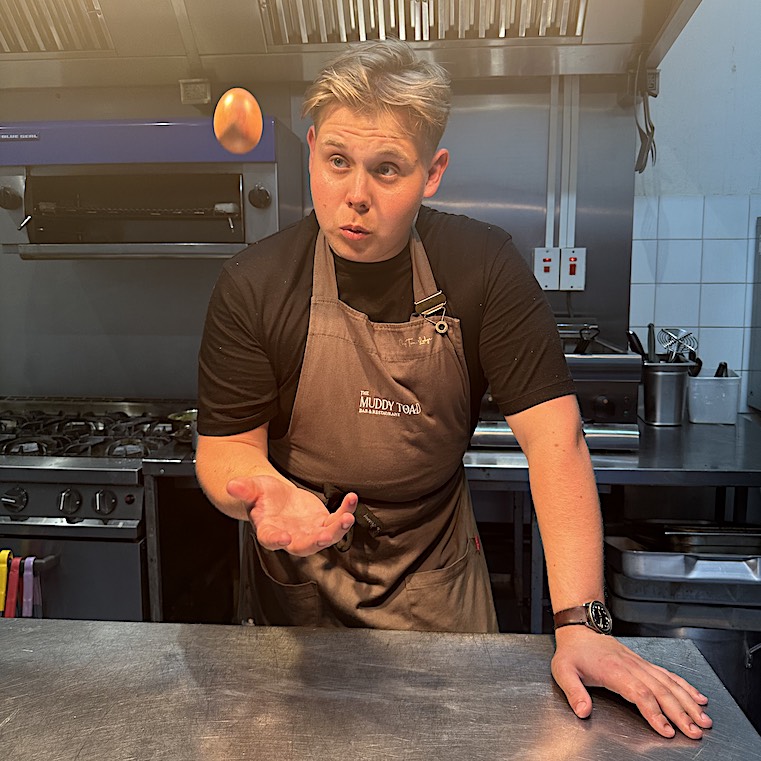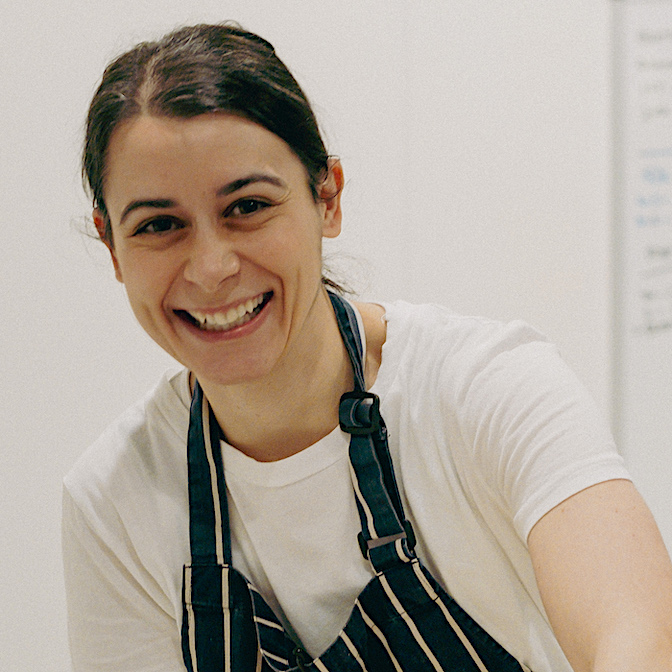 Tom Lodge — The Muddy Toad: Eighteen year old chef Tom Lodge is a local resident of Abergavenny and the chef patron of the Muddy Toad in New Inn, as well as resident chef at Bruno's in Padstow. He is a longtime attendee of the food festival very excited to now be part of it on the Local and Vocal stage.
Jake Townley — Wild by Nature: Jake Townley is one of the owners of Wild by Nature, a farm to table business in the Black Mountains. Having originally trained as a chef with the Royal Academy of Culinary Arts he went on to work for Michelin starred chefs including Nathan Outlaw and Rene Redzepi. After a brief stint working in France he returned to the Black mountains and along with his wife Amie and Brother in Law Ed Dickson opened Wild by Nature. The business was founded with the intention of bringing people closer to the food on their plate and to close the gap between producer and consumer.
Maria Cancho Valle — The Angel Bakery
Head Pastry Chef at the Angel Bakery in Abergavenny, María began her training as a chef in her hometown of Palencia, Castilla y Leon in 2005, going on to study at the prestigious Escuela de Cocina Luis Irizar in San Sebastián. Here, under the tutelage of Luis Irizar, was instilled many of the principles that define her work to this day – expertise, tradition and respect of the land and its produce. With a love of languages and culture, María moved to London in 2010 working in a number of fine dining institutes in the city, choosing to hone her skills around the ingredients that she loves – bread and cheese. This involved working at Neal's Yard Dairy, then moving to the Angel Bakery in Abergavenny in 2018, where she continues to share her joy in good food and the diversity of positive possibilities it has beyond the kitchen.