Agroforestry is the simple idea of integrating trees into our farming landscapes. It's good for the climate, biodiversity and the soil, but what about the farmer? Can trees, and nut crops in particular, be part of productive and profitable farms in Monmouthshire and the rest of Wales? We explore the ecology, economy, history and practicalities of 'Going Nuts in South Wales'.
Panel discussion, with Welsh food historian and author Carwyn Graves (chair), Farming Connect Woodland Specialist Geraint Jones, Forestry Researcher Dr Bid Webb, and nut farmer Tom Tame (Warwickshire Walnuts).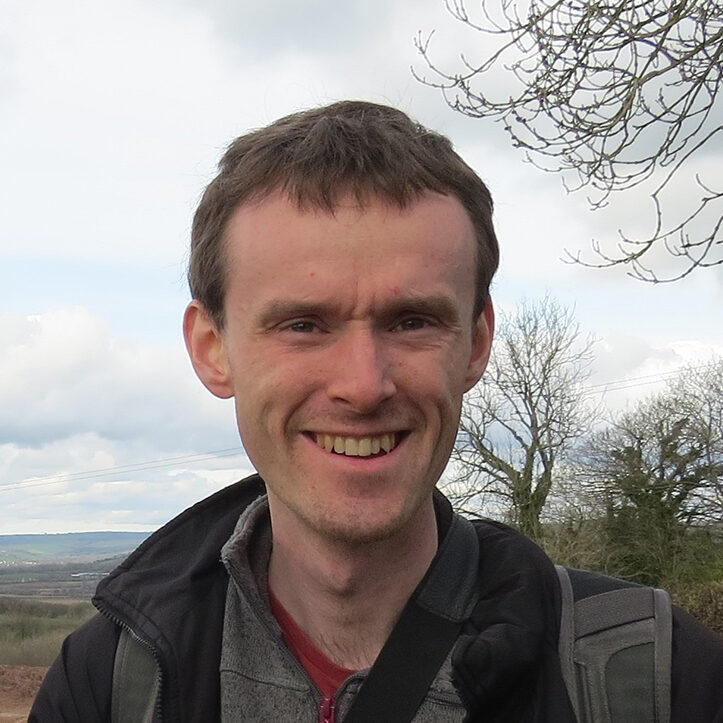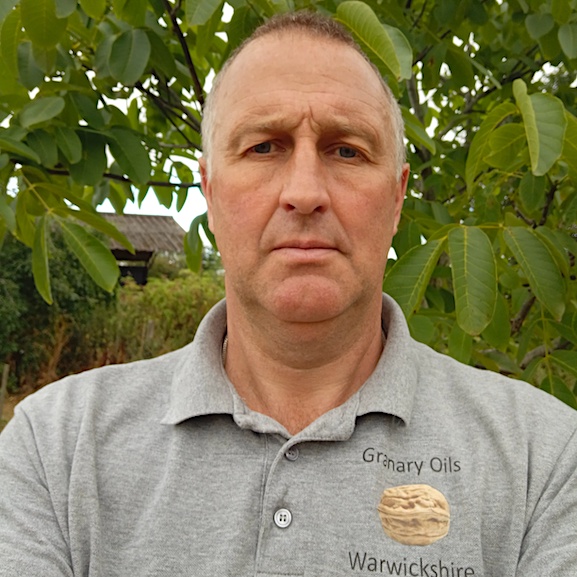 Carwyn Graves — Carwyn is a writer, public speaker, and gardener. He helped spearhead the national heritage orchard initiative at the National Botanic Garden of Wales and is the author of Welsh Food Stories / Gwasg Prifysgol Cymru, 2022 and Apples of Wales / Gwasg Carreg Gwalch, 2018).
Geraint Jones — Farming Connect Forestry and Farm woodland specialist at Menter a Busnes: Geraint has worked in agriculture and forestry sectors for over 40 years, where he has developed a close working relationship with farmers, landowners and foresters and planned and implemented numerous successful environmental projects. In his present role, leading on the woodland program at Menter a Busnes pan Wales, he works with Farming Connect demonstration network to facilitate knowledge transfer for farmers and foresters. This involves working with farmers to adapt to changes in the environment, helping integrate trees into viable and profitable farming systems, which also benefit food production, biodiversity habitats and carbon sequestration.
Tom Tame — Warwickshire Walnuts: Tom was born and raised on a small family farm in South Warwickshire, where he farmed as a teenager, but then spent the majority of his first 20+ working years with Renault Agriculture. He has now returned to his first love however – trees – and gravitated towards any work that entailed growing, sourcing, planting and managing them. For the last 8 years he has helped source and plant walnut trees on the farm and uncovered a dearth of information on cultivars in the uk regional climate. By carefully studying and documenting these, he has then been able to source potentially suitable cultivars from around the world, which are grown alongside the main orchard trees as ongoing trials. Tom is now a self confessed 'nut addict', expanding the varieties on the farm to include other Juglans and Carya species/cultivars (like Pecans) to grow and sell in the UK.
Dr Bid Webb — University of Bangor: Dr Bid Webb is a Lecturer in International Forestry and Natural Resource Development in Bangor University. Her research and teaching interests focus around the interaction between trees, soil and water, both inside and outside of woodlands. With a particular interest in agroforestry, Bid is currently in the process of buying some land to start her own agroforestry venture, with plans for a nut orchard in the future.