Do you have a brilliant event idea that is going to revolutionise the way we eat, drink and grow food in South Wales? We want to hear from you! Abergavenny Food Festival is seeking applications for our 2019 Fringe Festival.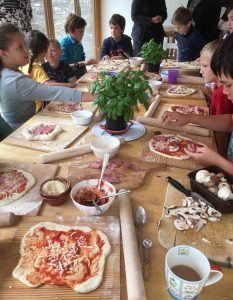 Abergavenny Food Festival exists to celebrate artisan food and drink made locally, and throughout Wales and the UK. By including your event in the official Fringe Festival programme we hope to highlight your activities and signpost opportunities for people to engage more with local food on a year round basis.
We exist to support the work of the businesses and organisations across the local areas that contribute to a growing good food culture. It is our job to get the message out to the public that there are lots of year-round opportunities to find good food in Abergavenny.
We aim to connect like-minded organisations and individuals, create opportunities for collaboration and build a stronger network of people working together for a healthy, independent, local, food system.
We can provide advice and support to help you run your event, as well as linking you up to other organisations that can help to bring your event to life.
Above all, being a part of Abergavenny Food Festival is a brilliant opportunity to celebrate all that is great about South Wales' food culture, especially the people who grow, make and cook our food. We want to highlight the great work already underway and invite many more people to help grow our local food system.