This page is dedicated to events taking place in Abergavenny and area over the Festival weekend. More details will be added shortly. For the full Monmouthshire offering — walks, food, accommodation, events and more — go to visitmonmouthshire.com
The Art Shop & Chapel
The Art Shop and Chapel comprise two buildings: a carefully restored 16th Century town house in Cross Street and a 19th Century Chapel in Market Street. Both are in the centre of Abergavenny.
CERAMIC MAKERS' MARKET
UPSTAIRS AT THE CHAPEL, MARKET STREET: The Ceramic Makers' Market is an opportunity to meet the makers, learn about their ideas and processes and discover a diverse collection of tableware to suit all tastes: slipware or stoneware: hand-thrown or hand-built: decorative or plain. All work is for sale.
The Makers are: Justine Allison, Adrift Pottery, James Burnett Stuart, Bethan Jones, Tim Lake, Mike Parry, Annabel Roberts & James & Tilla Waters.
DOWNSTAIRS AT THE CHAPEL CAFÉ & GARDEN: Seasonal fresh dishes by innovative and creative chef Joyti, are served all weekend. A wide variety of gluten and dairy free.
A display of giclée prints by Eynon Jones, who aims to bring positivity and joy through illustration. He displays work in galleries in Covent Garden, Brighton, East London and the Turner Contemporary. He has been commissioned by the Guardian, Bombay Sapphire, Gordon's, Haagen-Dazs, Stylist Magazine, Ocado, Time Out and Eurostar.
EXHIBITION
& UPSTAIRS AT THE ART SHOP, CROSS STREET: 'The Painter & the Ceramic Maker' – Cornelia O'Donovan & Edla Marlborough.
(banner image: Justine Allison)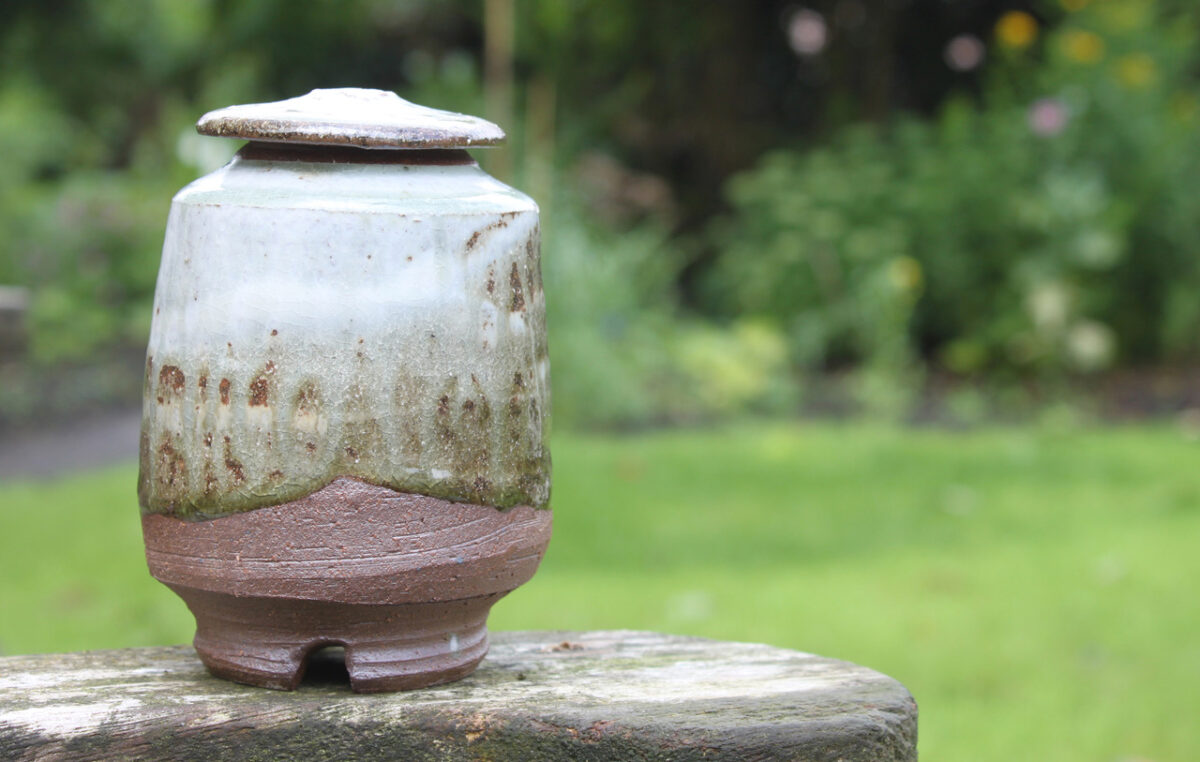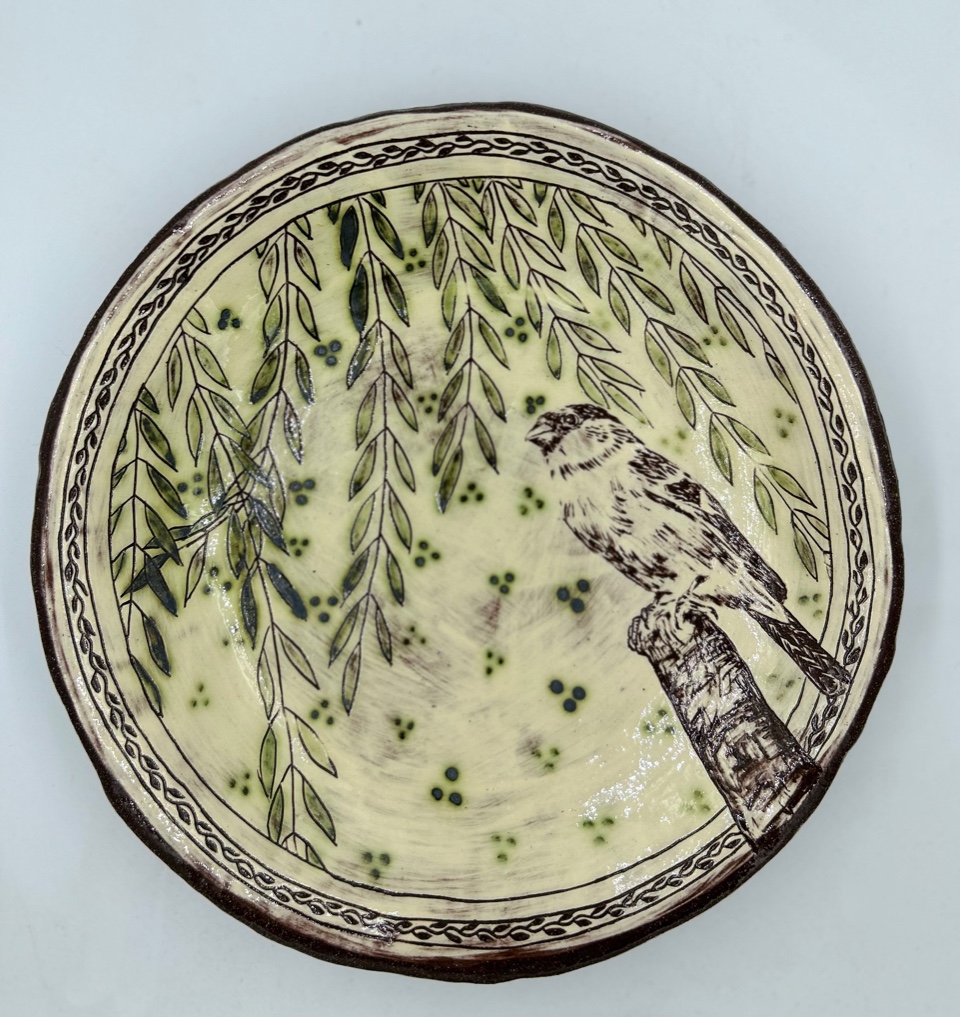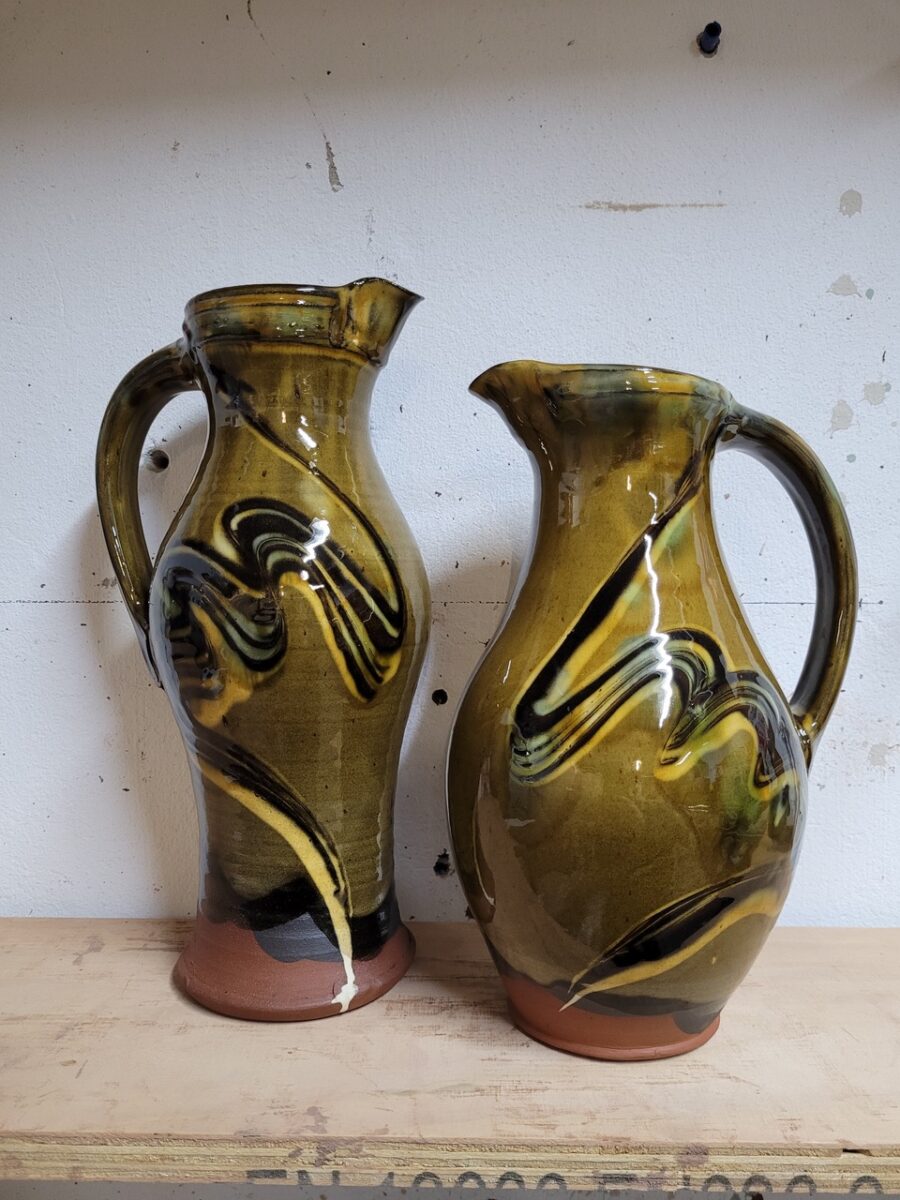 Love Zimbabwe March
The Love Zimbabwe musical march has been part of the Festival for many years. Children from three primary schools come together to bring African songs, colourful costumes and drumming to the streets of Abergavenny. This fund-raising event raises awareness of global poverty, resilience and survival, particularly food security and fairtrade. The march through town lasts about an hour (1-2pm on Saturday), starting and finishing at Castle Street Methodist Church, with a short song and dance session on stage at the Castle. For more details, and to hear from founder Martha Musonza Holman, read this blog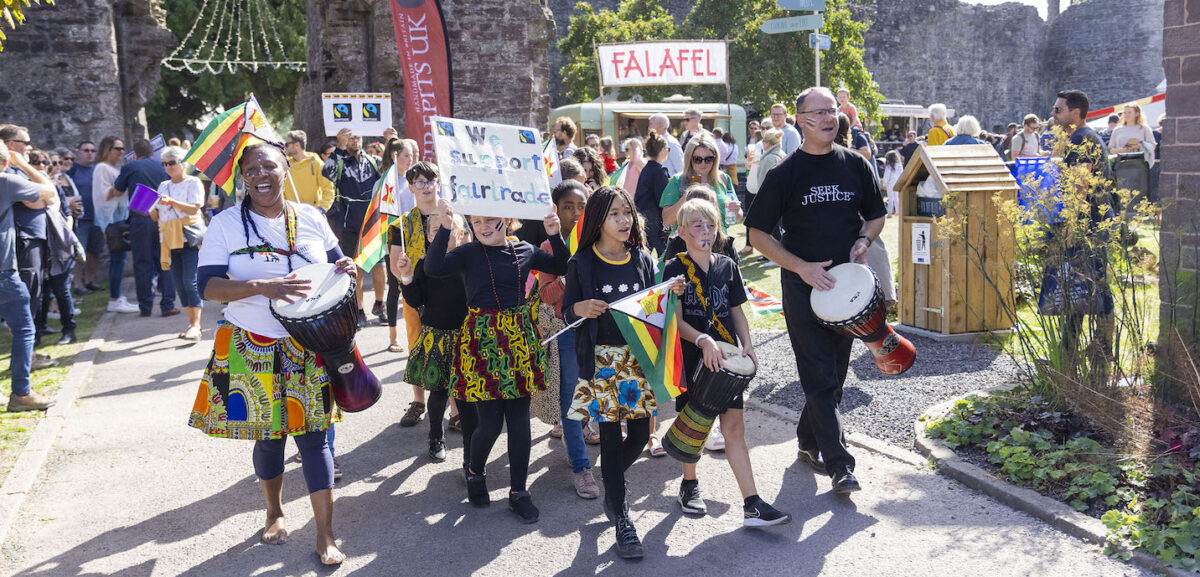 Rock Choir
Rock Choir will be performing at the Festival in Brewery Yard on Sunday, 1-2pm. The UK's original, award-winning, local contemporary choir, it offers adults the chance to sing and perform popular songs, with no auditions, requirements to read music, or previous experience. The Monmouthshire and Newport Rock Choirs are led by Royal College of Music post-graduate, Suzie Anderson. Performances include Abergavenny Food Festival, local charities like Hospice of the Valleys, being part of mass choir at Wembley Stadium, or recording at Abbey Road Studios. Rock Choir offers fun, friendship, and a chance to share a passion of music and a love for song with like-minded people. New members are welcome and can sign up for a free taster session at via their website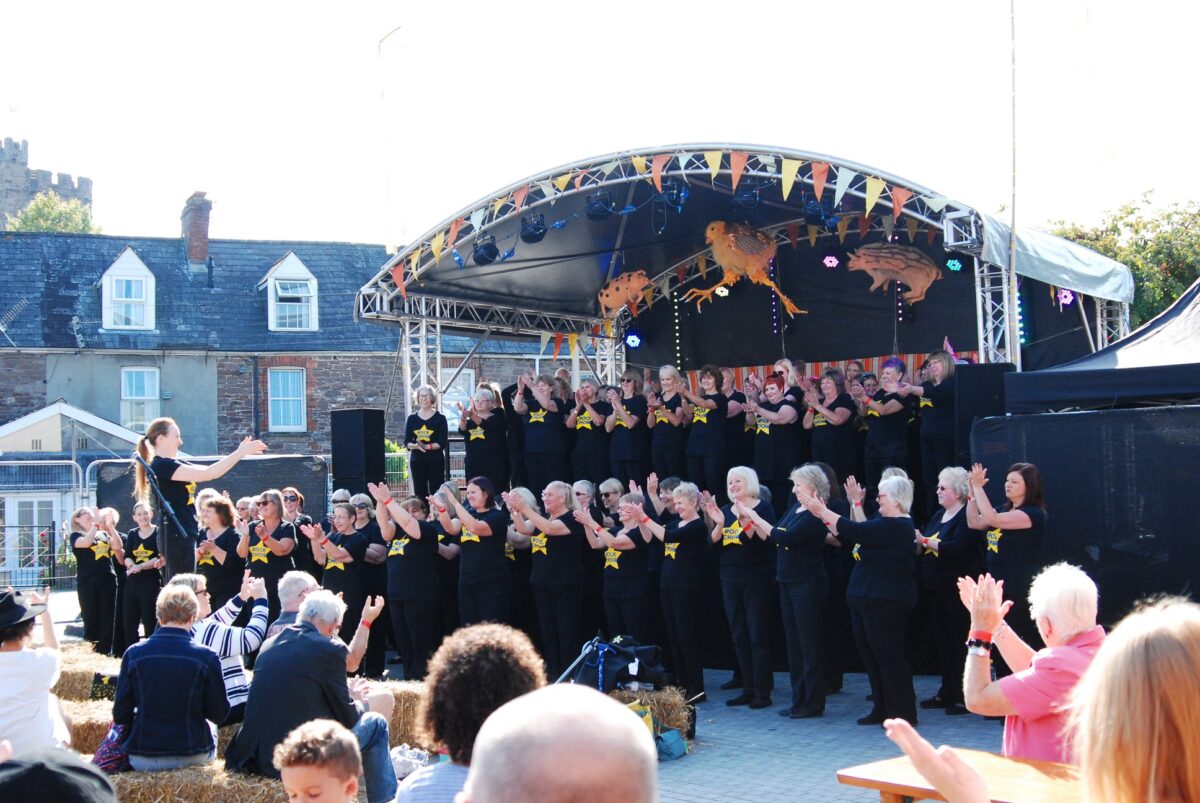 Llanover Garden Rare Plant Fair
This takes place on Sunday 17 September. For entry fee, opening times and list of exhibitors please see Llanover Garden Rare Plant Fair
Visit the Llanover Garden website for opening times across the year.
Llanover is situated in the Usk Valley beneath the Black Mountains in Monmouthshire, South Wales. The 18-acre Grade II listed garden, set within a beautiful park, features a walled Round Garden, two Arboreta and extensive herbaceous borders and lawns. The Rhyd-y-Meirch (Ford of the Stallions) stream flows the entire length of the garden, tumbling into ponds, over cascades and beneath flagstone bridges.
Llanover Garden was established in the late 18th century by Benjamin Waddington, the great-great-great-great grandfather of the present owner, Elizabeth Murray. Visitors can admire the magnificent London Plane trees planted over 200 years ago, and the unusual trees and shrubs planted between 1960 and 1999 by Elizabeth's father Robin Herbert CBE VMH, a former President of the Royal Horticultural Society.