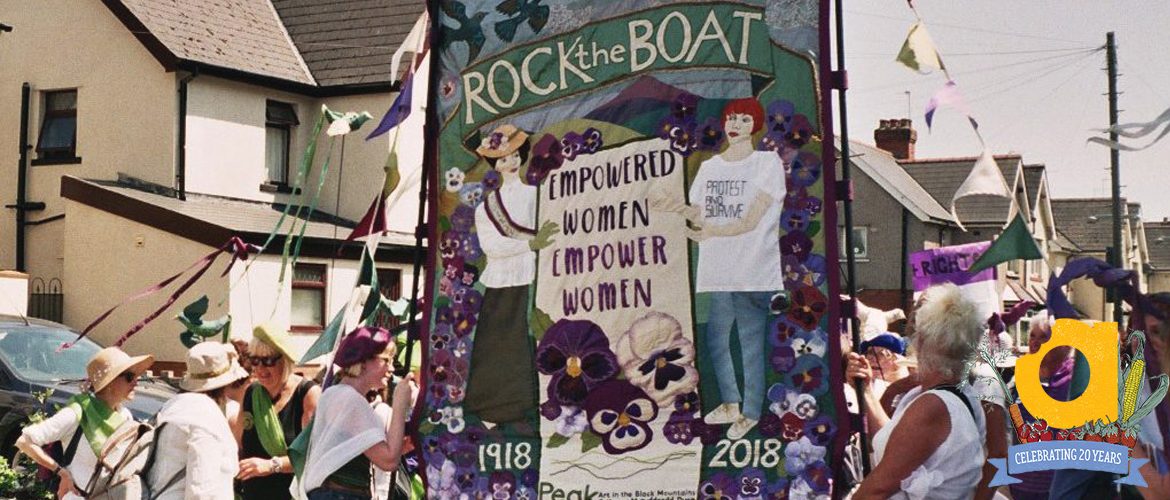 100 Years of Women in Food
Join us in Abergavenny's iconic Borough Theatre, as we look back over 100 years of Women in Food to mark the centenary of women's suffrage. Hosted by Radio 4's Sheila Dillon, in discussion with the chefs and food writers championing and changing the role of women in the kitchen, we will be exploring the historical role of women working as cooks in private homes, the influence of great female food writers in changing the way the nation eats, investigating the recent role of women as international culinary superstars, and hearing from the female chefs changing what it means to run a restaurant kitchen.
Featuring multi-award-winning food writer and author Sybil Kapoor; food writer, cook and founder of Zoe's Ghana Kitchen – Zoe Adjonyoh, British Indian chef, Romy Gill – one of the few female chef owners to be awarded an MBE, and Sudi Pigott, food writer, editor, and co-founder of Women of Food.
The event also offers an opportunity to see the stunning suffrage banner that led the Cardiff PROCESSIONS centenary event in June. The banner was one of 100 specially commissioned for PROCESSIONS, a mass-participation artwork to celebrate 100 years of votes for women, produced by Artichoke and commissioned by 14-18 NOW. The banner, named 'Rock the Boat / Siglwch y Cwch', was a collaboration between arts organisation Peak (www.peak.cymru) and textile artist Bettina Reeves. It was created under Bettina's direction over six weeks in Peak's Crickhowell studio.
Sponsored by