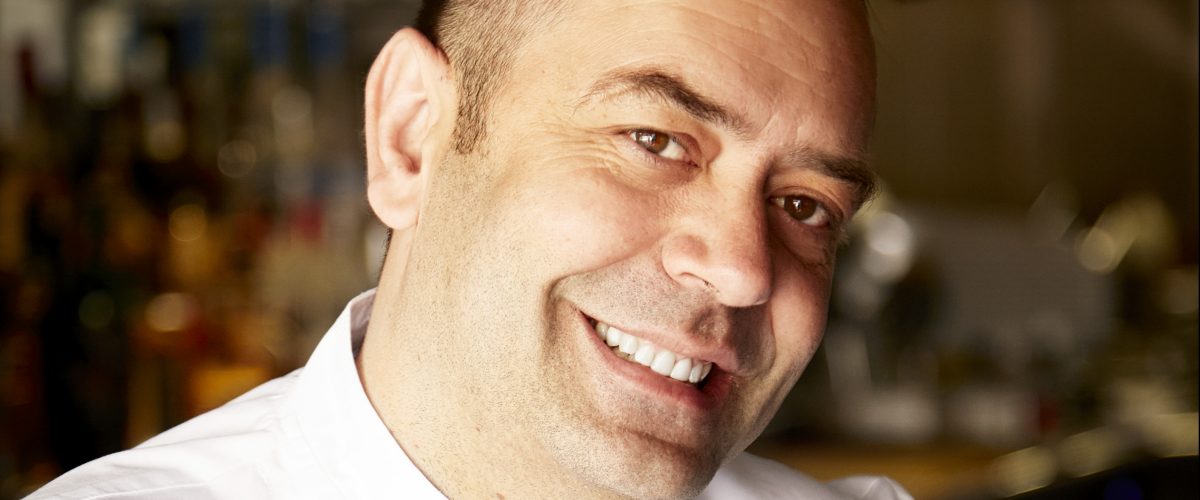 A Life in Food: José Pizarro
Festival friend and 'Godfather of Spanish cooking', José Pizarro, returns to Abergavenny to talk to journalist Tony Gallagher about his life in food.
Looking back at 20 years of Abergavenny Food Festival, José will be sharing memories, tips and insider information gleaned over many years at the festival, whilst presiding over the explosion of British love for Spanish food. Alongside, you'll also taste some delicious Spanish foods including Jamon and olive oil.
Originally from Cáceres, José, has now lived in London for over 18 years, and is often described as the Godfather of Spanish cooking in the UK, a decision that many Londoners have become extremely grateful for. In that time, he has worked at some of London's most prestigious Spanish restaurants including Eyre Brothers, Brindisa and Gaudi. In 2011, Londoners were delighted when José opened his first solo venture, José Tapas Bar on Bermondsey Street, and has since gone on to open two further restaurants in the Capital: Pizarro, just a few yards from José Tapas, and José Pizarro at Broadgate Circle.
In his latest book, Catalonia, José travels from the impressive Gaudi architecture in buzzy Barcelona, to the Roman and Greek ruins in Girona and secluded beaches in Costa Brava to create some of the best-loved dishes from the Catalonian region at home.
Starting in the markets, José revels in the fresh meat, fish and vegetables, with dishes including classic Patatas Bravas, a delicious Duck Egg and Mushroom Stew, and a Rabbit Rice, typical of the region. From a Roast Chicken with Langoustines, Baby Squid with Mint that s perfect for spring, to a wintery Civet of Venison with Ceps and Mash, and the delicate Hazelnut and Plum cakes, José's interpretation of the regional flavours will inspire you to get into the kitchen.
For anyone lucky enough to have had the pleasure of chatting to José in one of his restaurants, it won't come as a shock to hear that he is also a popular face on TV too. A regular on BBC 1's Saturday Kitchen, José has also appeared on Sunday Brunch, Weekend Kitchen with Waitrose, Rick Stein's Christmas and The Food Network's, The Big Eat. Most recently he was part of the debut series of The Wine Show, where he championed two of his favourite things, sherry and clams!
Photographs: Kris Kirkham/Laura Edwards