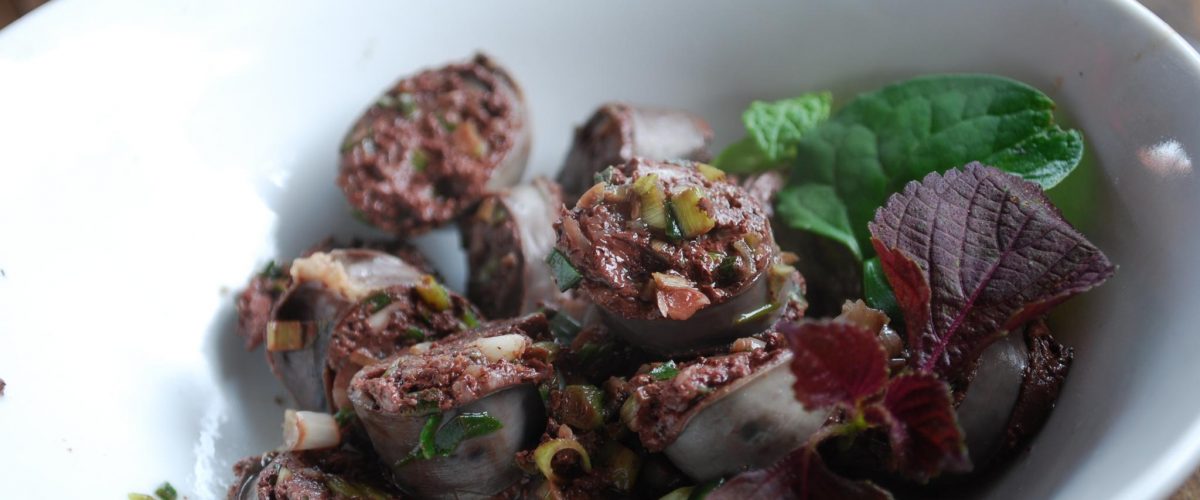 Bloody lovely! A Tasting of Blood Products from the UK and Europe
Leading UK charcuterie producer James Swift joins Elisabeth Paul of the Italian Coperativa of Unite, whose previous work includes research conducted with the Nordic Food Lab looking at alternative uses for blood, to talk you through the varied uses of blood; from its chemistry and culinary properties, to its use in a range of traditional products from different cultures.
This event is designed to give food lovers an overview of the history and culture of blood. From how blood is obtained from animals, to the legalities around fresh and dried blood in the UK and Europe. The session will include an overview of blood products from the UK and Europe and their place in diet, nutrition and food culture, as well as looking at the issues around making blood products at home including poaching and casings. In addition, you'll learn how its physical properties of coagulation and foaming can lend itself to be used as a surprising egg substitute in many sweet dishes.
You'll also have a chance to sample some different blood puddings; from UK black pudding to French boudin noir and regional Italian blood products. Elisabeth will also be demonstrating how to make a sweet dish made with blood as a replacement for egg.