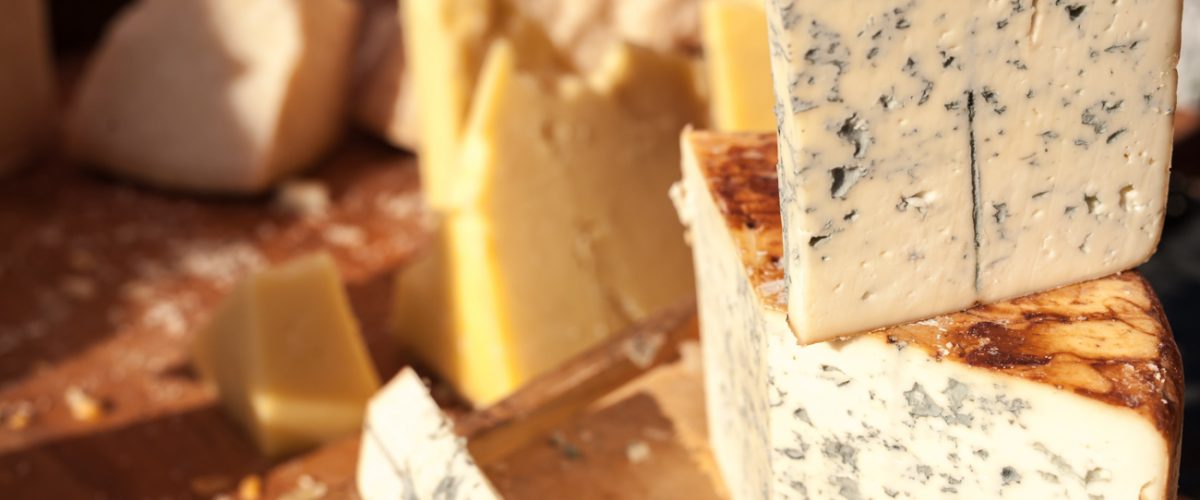 Craft British Cheese and Welsh Beer
Do you know your extra mature from your oak smoked? Your pale ale from your porter? A marvellous masterclass in how to match the finest Welsh beers with a wonderful array of British cheeses.
Spend the afternoon quaffing craft beers and chomping cheese with Slow Food's Shane Holland and Enrico Messora of Borough Market fame. These two charismatic connoisseurs take you on a taste-tastic tour of the British Isles, culminating in you becoming the master of matching.
How do I know when my cheese is ripe? What on earth is an IBU? You'll learn everything from where to source and store your cheese to the impact of hops and malts on your favourite brew. With a collection of heart-warming tales from Welsh breweries and British fromageries, plus plenty of tasting en route, this pairing adventure is guaranteed to leave you feeling truly enlightened, slightly tipsy and all the better for it.
A taste of what's to come…
Cheeses from Quickes:
Oak Smoked Cheddar – like eating a cheesy bonfire, super moreish and sublime
Elderflower Cheddar – young, floral, and brings out the citrus and freshness in the young cheese
Mature Cheddar – the flagship cheese and one the cheddar to match all others with
Extra Mature – Intense, powerful, with intense length
Supported by