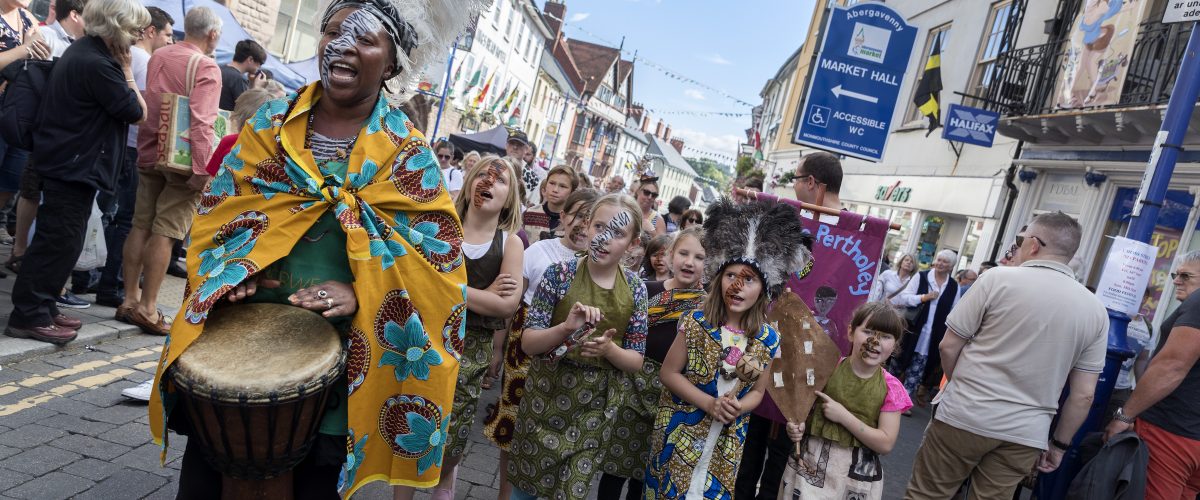 Love Zimbabwe Kids Parade
Pupils, parents and teachers from local schools join Love Zimbabwe Charity at the Food Festival in learning and sharing African songs whilst raising awareness of fair/ethical trade, and global food sustainability issues. The Mayor of Abergavenny will start the march from Castle Street Methodist Church at 13:00, before heading to the Castle, the Angel Hotel and the Lower Brewery Yard stage. At each stopping point songs will be sung and a speaker will say a few words.
Love Zimbabwe is an international charity based in Abergavenny, run by Martha and David Holman. The charity's mission is to improve quality of life of disadvantaged communities in Zimbabwe through health, education and poverty reduction interventions and fostering sustainable global education in Wales. Please find more info at www.lovezimbabwe.org.