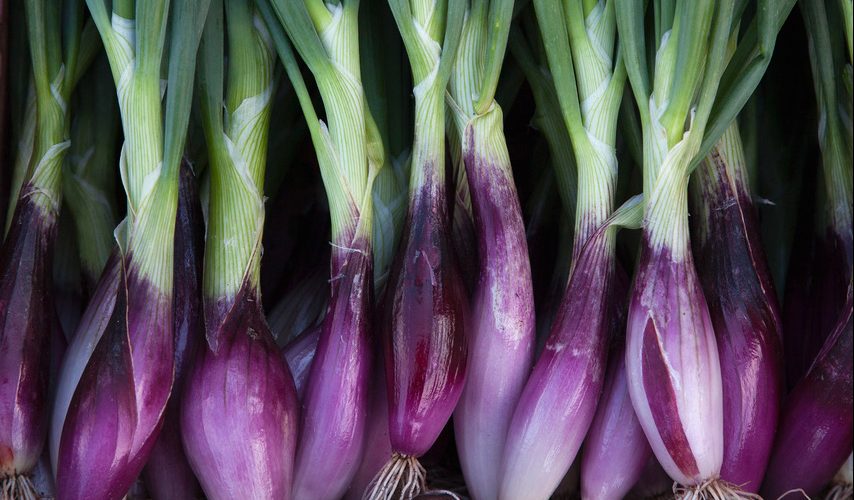 Scratch Menu: A Feast of Unloved Food
Skye Gyngell, one of Britain's most respected and acclaimed chefs, will be bringing her groundbreaking Scratch menu – served at her restaurant Spring within Somerset House in London – to Abergavenny, with the aim of providing a delicious, nutritious meal using ingredients that are often overlooked.
Dishes will be created using 'waste' produce – think organic ingredients such as beetroot tops and potato skins turned into simple soups, the trimmings from fresh pasta, baked with a little leftover cheese or yesterday's bread transformed into warm bread pudding served with a spoonful of last year's Fern Verrow gooseberry jam. Forty percent of all fruit and vegetables grown in this country are discarded before ever reaching a shop shelf as they are considered ugly, misshapen, too big, too small or simply have the odd hole here and there. Through the Scratch menu, Skye will draw attention to the fact that this produce, despite its appearance is still truly delicious and that food waste is an important issue. The menu will feature:
Yesterday's sourdough and kefir butter
Starter – Family style sharing platters
Homemade pickled veg (beetroot, carrots, spare veg)
Spent coffee milk labneh
Pullet eggs with celery salt
Main course
Old laying hens – chicken with buttermilk
Crookneck squash
Cornbread
Seasonal greens
Dessert
Sticky remilled sourdough cake with spices and orange syrup
All veg will supplied by Jane Scoter at Fern Verrow, a 16 acre certified biodynamic farm at the foothills of the Black Mountains in Herefordshire. Menu seasonal, crafted from what's available, reserve the right for last minute changes.
One Planet Plate is a restaurant movement run by the Sustainable Restaurant Association that puts sustainability on the menu. Chefs worldwide demonstrate how food can help us live better on planet earth, serving dishes that celebrate local, feature more veg, waste no food, have a low carbon footprint, include better meat or source fish sustainably. Skye Gyngell's Scratch menu is the epitome of the One Planet Plate ethos. Vote with your fork! Find recipes and participating restaurants here.