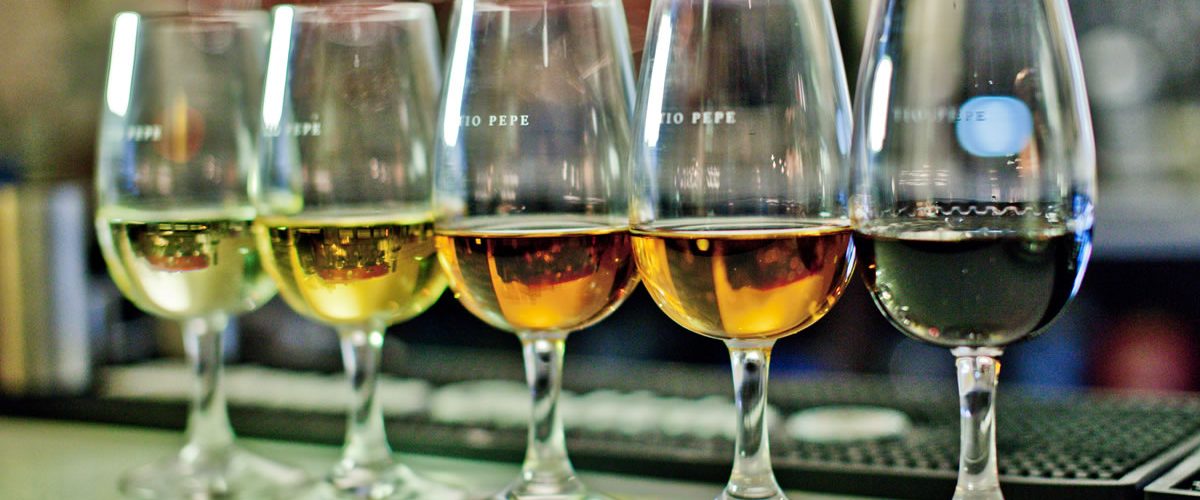 Sherry with Tapas – with Owen Morgan and David Hayward
How did sherry shake off its fusty reputation to become the drink of the moment? Owen Morgan, co-owner of the hugely successful Bar 44 Tapas Y Copas restaurants and the first certified international sherry educator in Wales along with David Hayward from Gonzalez Byass, will be challenging perceptions and sharing their love of sherry to convince you why it's a drink that we should all be enjoying.
Owen and David will use their expert knowledge to give you a complete overview of sherry, from its history to its new found popularity. Covering all styles from the bone dry to the super sweet, you'll get a taste of 6 sherries, each one paired with tapas or nibbles.
This fun and light hearted event will leave you understanding more about sherry and how to find your favourite style and what food to pair with it.