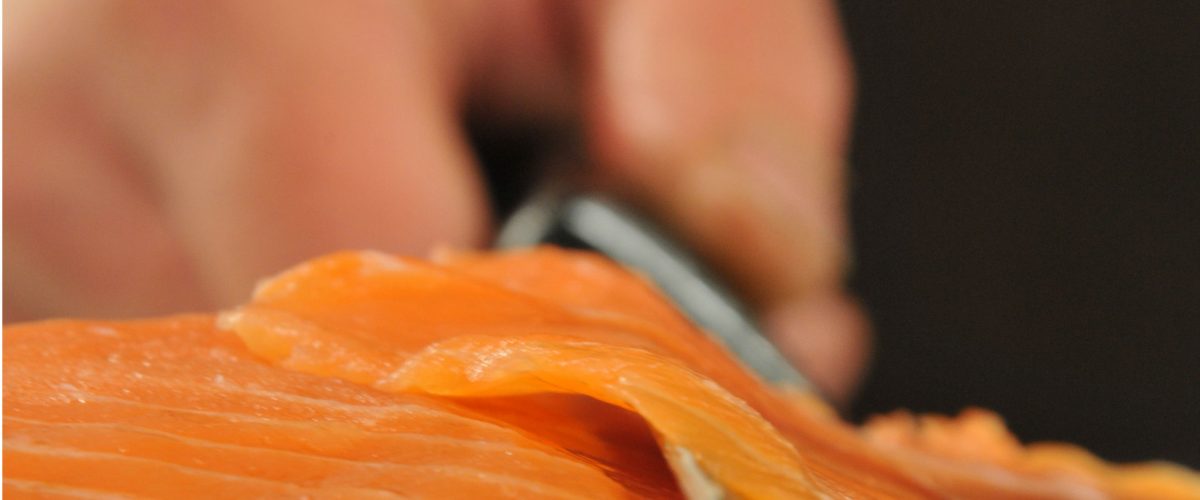 Smoked – with Black Mountains Smokery
We're all partial a bit of smoked salmon, but have you ever wondered what the process behind the finished result is? And what other food apart from fish can be smoked?
Join Jonathan from Black Mountains Smokery as he guides you through the journey of the smoking process. The smoking and curing of foods is a traditional craft, with incredible care required at each stage of the process from sourcing and selection of materials through to the skills required for the smoking process itself. From the wood chips to the curing process, you'll learn about the history of smoking, the different steps along the way, as well as finding out about the differences between hot and cold smoking, and learning about how these techniques are used in their modern custom-made kilns.
There'll be plenty of chance to sample a variety of smoked products too – from traditional smoked salmon to oak roasted salmon, smoked chicken and duck, as well as some really rather moreish smoked cheese.