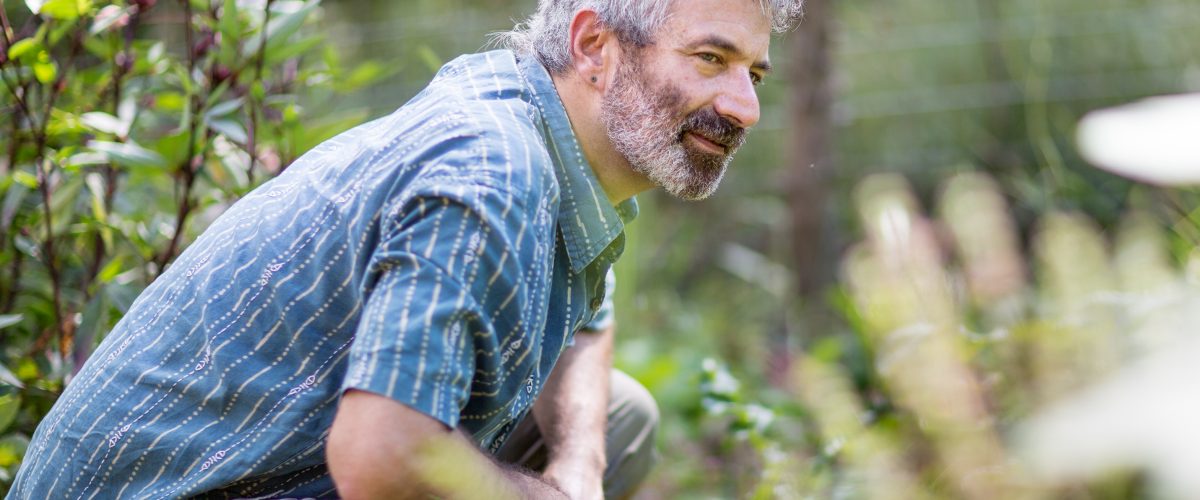 Beyond Sauerkraut with Sandor Katz
Founding father of the fermentation movement, do-it-yourself food activist and author of Wild Fermentation and The Art of Fermentation, Sandor Katz, will be joining us for food festival 2019.
Don't miss out on this opportunity to attend a fermentation masterclass and learn from all you need to get busy at home with ferments, pickles, kraut and brews designed to get your microbiome bouncing, and your body in optimal health. Sandor will be guiding you beyond the basic sauerkraut, demonstrating relishes, fermented vegetable infusion beverages, brining, and teach you how to incorporate cooked foods, fruits and fish into vegetable ferments. He'll also be on hand to answer your questions and troubleshoot your fermentation problems.
Wild Fermentation was originally published in 2003 and since then the author has been a regular fixture at colleges, universities and festivals across the world, but particularly in his native United States where he travels extensively to educate at workshops and talks.
He has also published: The Revolution Will Not Be Microwaved and The Art of Fermentation. All three of his books cover the myriad ways delicious and versatile products can be created. The Art of Fermentation has perhaps his largest variety of fermented goods ever, from sauerkraut, wines and beers to more exotic fare such as Kvass (a refreshing Russian beverage made from bread), Nare Zushi (a Japanese ferment of salted fish) and Merissa (a Sudanese toasted sourghum beer). There are also sections detailing the ways in which fermenting can be of use in commerce, healthcare, fuel and artwork.
Sandor has made it his life and joy to meet and educate people about his craft. For any fermentation enthusiasts this is a unique opportunity, not to be missed!
Photo: Joel Silverman