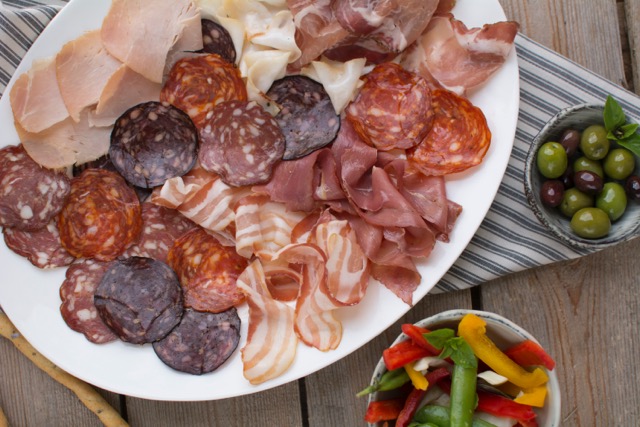 When pairing food and drinks our mind often jumps straight to the classic cheese and wine. But there are other combinations that are a flavour match made in heaven, and vermouth and charcuterie deserves its seat at this table.
Join local charcuterie producer James Swift from Trealy Farm Charcuterie, and drinks maker and author Jack Adair Bevan for a pairing masterclass that explores the perfectly balanced combination of vermouth and cured meats. Jack and James will guide you through the history, processes and flavours of the different charcuterie and drinks, expanding your knowledge beyond simple salami and martini, before bringing together some combinations that create those light bulb moments of flavour as the complex aromatics bring through the deep flavours of the charcuterie.
Expect to experience the warming spices of Padro red vermouth meeting the acidity of cured venison or the spice of chorizo, to the flavour high five of Noilly Prat alongside some air dried Coppa. Through to the rich and deeply spiced combination of Cocchi's Dopo Teatro Vermouth Amaro and Trealy's blood, wine and chocolate salami. There'll be plenty of delicious samples and you'll leave armed with knowledge about vermouth, the drinks you can use it in, and how best to pair it with a range of delicious cured meats in a way that will bring out flavours you didn't expect.