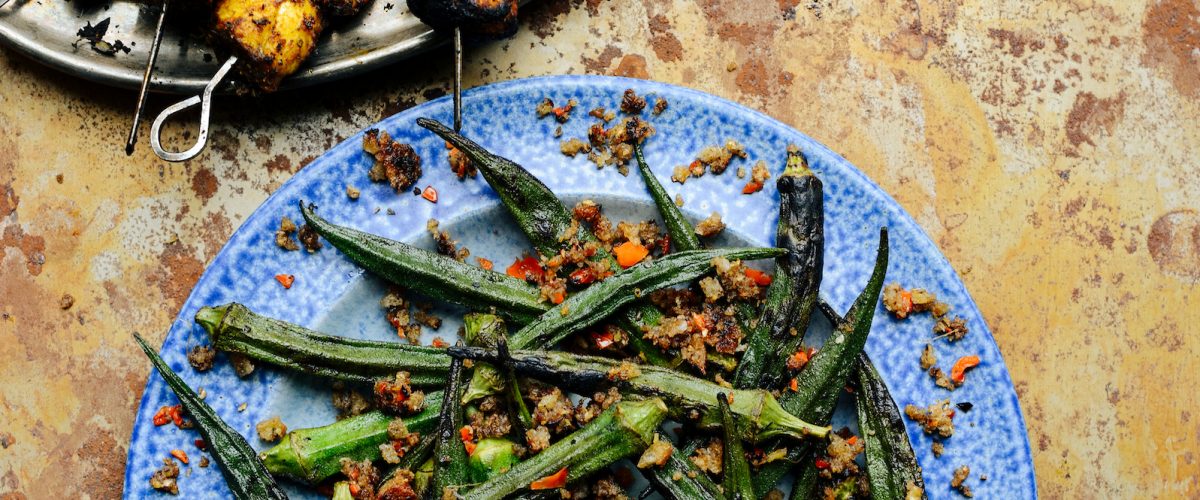 Charred: When veg meets flames, with Genevieve Taylor
Want to learn how to produce outstanding vegetarian dishes over fire?
Join cooking over fire expert Genevieve Taylor as she guides you through the magic that happens when vegetables meet smoke and flames. She'll be demoing some delicious Jerk-spiced plantain, shallot and halloumi kebabs, as well as showing you how to cook okra over fire and add a Caribbean twist, creating spicy and unforgettable dishes that you will be rushing home to recreate.
Photo: Jason Ingram