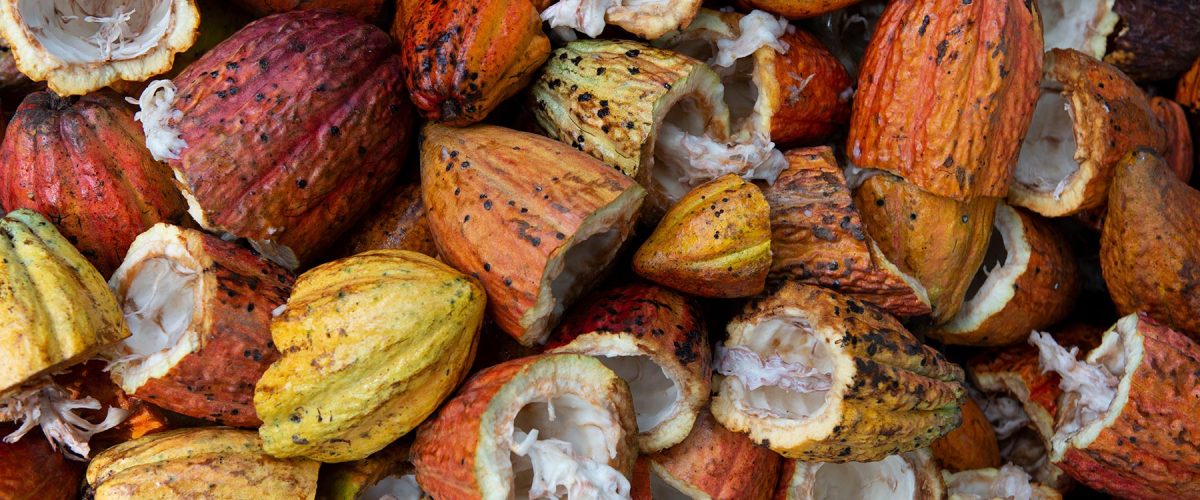 Cocoa – Exploring chocolate with Sue Quinn
Chocolate is so much more than a sweet treat or an ingredient for indulgent cakes and bakes. Cocoa, its essential component, boasts a kaleidoscope of flavours that can enhance, enrich, complement and provide contrast in a wide array of sweet and savoury cooking. Chocolate also has a beguiling history, from its earliest known use as a ceremonial drink by the Aztecs to the craft chocolate revolution that is changing the way we experience chocolate today.
Join food writer and chocolate enthusiast Sue Quinn in an exploration of this fascinating ingredient, when you will learn to taste chocolate like professionals, appreciate the full range of flavours in cacao beans and learn how versatile an ingredient chocolate is in the kitchen. You'll get a chance to taste some delicious single origin chocolate and identify what flawless chocolate should look like, and Sue will demonstrate how to make 'proper' hot chocolate using a recipe based on a version enjoyed by Marie Antoinette, a renowned chocolate fiend.
Sue will then guide you through how to use chocolate in savoury cooking, drawing on the history of chocolate in Italian cooking – chocolate pasta, anyone? In the expert hands of Sue, you will learn to use chocolate as a spice, just like black pepper, using it to lift and enhance the flavours of other food.