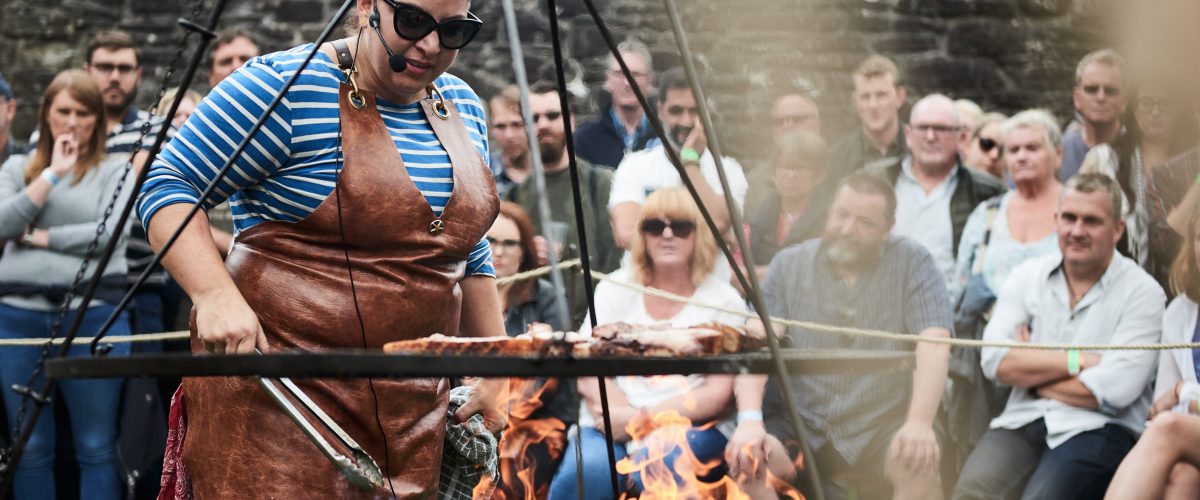 Maple from Canada with Hang Fire & special guests
This is a demo not to be missed and is the grand finale of our Cooking over Fire demo area; we have no less than 5 of the UK's culinary super-stars getting together to produce a stunning feast showcasing an under-used store cupboard staple … maple syrup.
From savoury to sweet, our group of fearless fire starters will be using Canadian 'liquid gold' in creative and unexpected ways, and discussing the virtues of this democratic, sustainable and ecologically friendly ingredient. Joining hosts Sam & Shauna of Hang Fire Southern Kitchen, will be James Golding, Chef Director at a major UK hotel group and member of the Royal Academy of Culinary Arts' sustainability committee, Georgina Hayden, author of two best-selling cookbooks, food writer and former food stylist to Jamie Oliver, and Great British Bake Off finalist and founder of 'Manon's Little Kitchen', Manon Lagrève.
With thanks to Maple from Canada for their support of this event