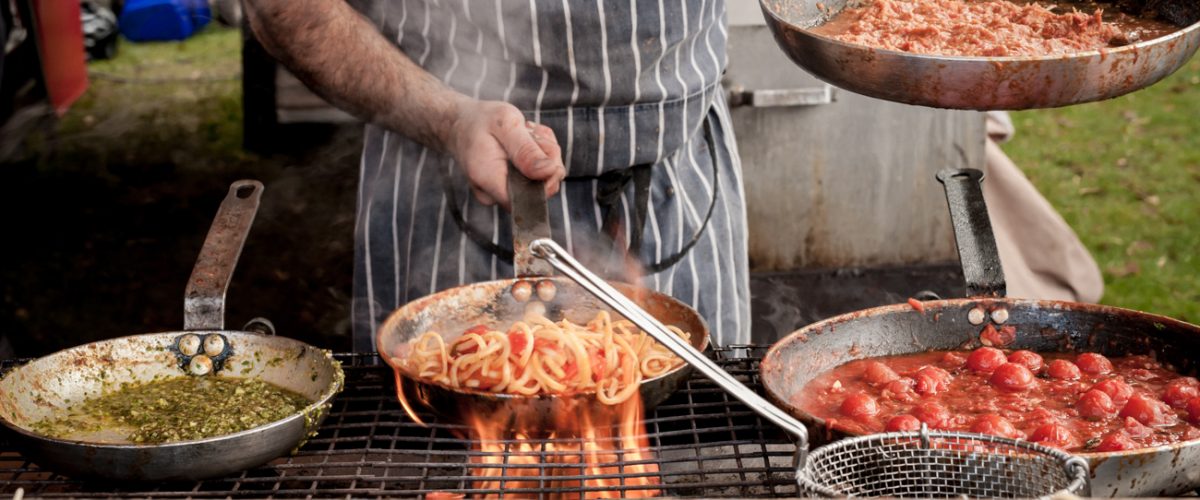 Pasta Masterclass with Emiko Davies & Rachel Roddy
Join food writers and cooks Emiko Davies and Rachel Roddy as they takes you on journey deep into the heart of this much-loved Italian staple; pasta. In this skill-led masterclass, what some of us might see as 'just an ingredient' is given the time and focus it deserves.
Emiko and Rachel will teach you the simple art of pasta making, covering the skills and techniques you'll need to elevate your pasta to create delicious dinners, using the skills and techniques learnt from the Italian 'nonne'. Expect to learn how to make Agnolotti del plin, the classic filled pasta from Piemonte in northern Italy, Orecchiette, round, hand-rolled 'ear shaped' pasta that hails from Puglia and Cavatelli from Sicily. These pastas, from the North and South of Italy will showcase different ingredients and skills and leave you feeling confident to return home and put your own fresh pasta skills to good use.
Emiko and Rachel will also talk about matching shapes with sauces and dried pasta alternatives making this a rounded, dynamic and realistic workshop.