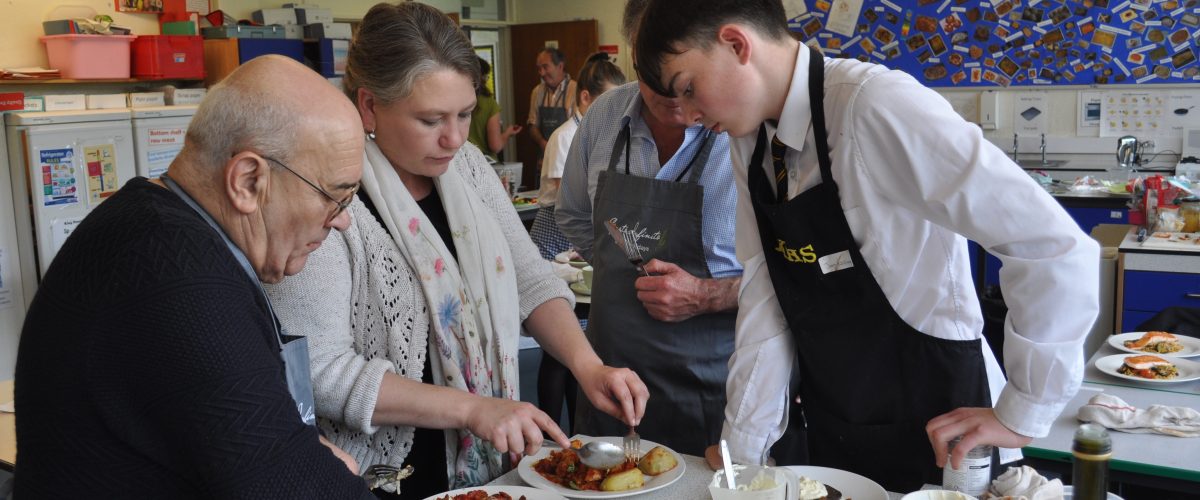 Rotary club – young chef competition
Rotary club – young chef competition with José Pizarro and Franco Taruschio
Going head to head in this competition are the two hopefuls from the first round of the 'Rotary Club – Young Chef of the Year competition,' which will see our winning finalist progress to the UK nationals.
Judged by Franco Taruschio and Freddy Bird, our two young finalists will have to cook a three-course meal for two people in one and a half hours, for just £15 and will have to show nutritional benefits and local sourcing for their dishes.
Selected after an intense cook-off at King Henry VIII school against a class of dedicated youngsters, who all want to show off their cooking skills, come along and be amazed at the skill and versatility of these young would-be chefs – in a few years' time one of them may be treading the stage as an adult chef personality.