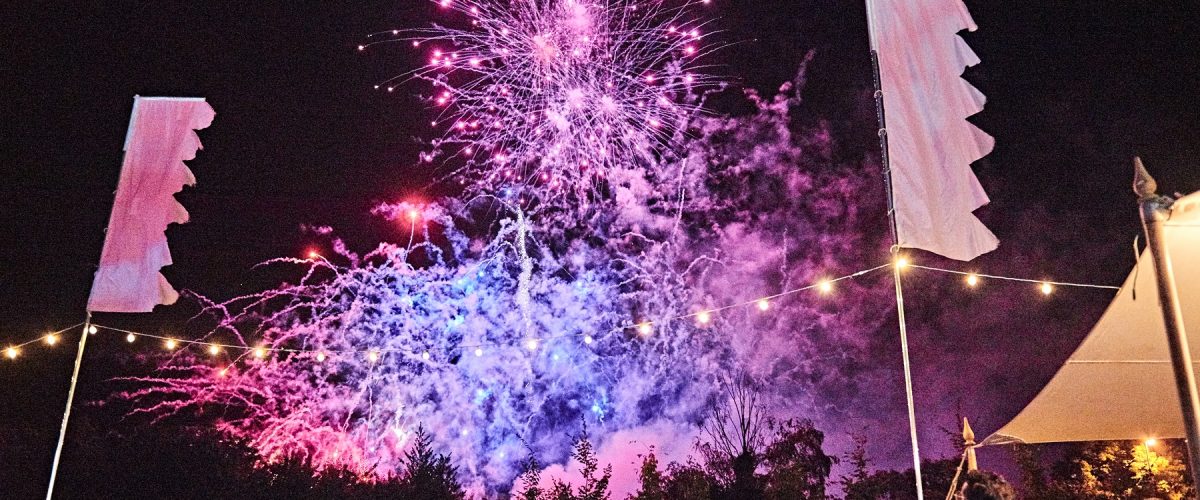 Saturday Night Party at the Castle
Our legendary Saturday night shindig at Abergavenny Castle is back! The ancient walls will be brimming with live music once more, so put on your dancing shoes and join us for this once-in-a-lifetime opportunity to rub shoulders (and get raucous with) some of your favourite chefs. 
The evening gets going in the intimate venue on the Vintage Field – the ideal spot to watch the fireworks – with Thrill Collins, a three-piece acoustic skiffle party band who have a habit of rearranging some of the most epic pop songs of all time, with surprising results.
At the Dome, expect impeccably mixed soul, funk and disco, with electro-swing, Latin beats and sing-along house anthems also thrown into the mix by DJ Max Galactic, followed by a blend of belligerent bass, beats and brass from lovable rogues The After Hours – if you miss them at the Dome, not to worry: they'll be closing the Vintage Field stage later on. Eight-piece Chainska Brassika and their tantalising blend of authentic ska rhythms, exquisite brass, and melodic vocals, will make it impossible to deny your feet a chance to dance, even as they bring the evening to a close. Complemented by spectacular fireworks, drinks galore from our festival bar and our partners at Chase Distillery, and dribble-inducing street food from some of the UK's most exciting producers, you won't want to want to miss out on this year's Party at the Castle.
Tickets always sell like hot cakes so snaffle yours sharpish to avoid disappointment.
Unfortunately, due to the reduced lighting and uneven ground of the castle, this event is unsuitable for young children.