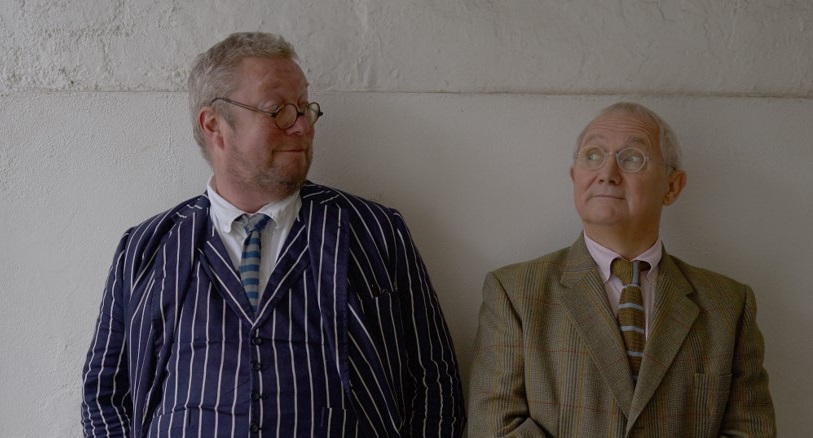 Special Tickets: St JOHN Event & Book Bundle
This year, we are delighted to be hosting an exclusive pre-publication event, with Fergus Henderson and Trevor Gulliver, in conversation about their new book, celebrating 25 years of nose-to-tail cooking; The Book of St JOHN. With our special ticket bundle you get a ticket to their talk at the Borough Theatre and your own copy of the book to pick up at the festival, all for the discounted price of £37.00. Don't miss a rare chance to get your book signed by the authors at the event.
Event – Pivotal Pig: 25 Years of British food through the eyes of St. JOHN (Sun 22nd at 1.00pm)
Fergus Henderson and Trevor Gulliver, the team behind iconic British restaurant, St. JOHN will be discussing their new book, The Book of St John (Ebury Press) celebrating 25 years of cooking and reviving traditional English cuisine. It is hard to underestimate how much their food and philosophy has changed the face of British food; their new recipe book providing a unique insight into one of the cornerstones of the British restaurant scene. In 2019 – happily coinciding with the Year of the Pig – St. JOHN and its iconic brand are celebrating 25 years of unforgettable, pioneering food. Appearing 'in-conversation' at the Borough Theatre visitors can expect to be regaled with trademark verve, discovering the distinctive spirit of the original pioneers of nose-to-tail cooking.
Book – The Book of St. JOHN (Collect at the festival and get it signed by the author)
Due to be published in October 2019, The Book of St JOHN published by Ebury Press invites you to join the inimitable Fergus Henderson and Trevor Gulliver as they welcome you into their world-famous restaurant, inviting you to celebrate 25 years of unforgettable, innovative food.
Established in 1994, St. JOHN has become renowned for its simplicity, its respect for quality ingredients and for being a pioneer in zero waste cooking – they strive to use every part of an ingredient, from leftover stale bread for puddings, bones for broths and stocks, to typically unused parts of the animal (such as the tongue) being made the hero of a dish.
Featuring all the best-loved seminal recipes as well as comprehensive menus and wine recommendations, Fergus and Trevor will take a look back at the ethos and working practices of a food dynasty that has inspired a generation of chefs and home cooks.