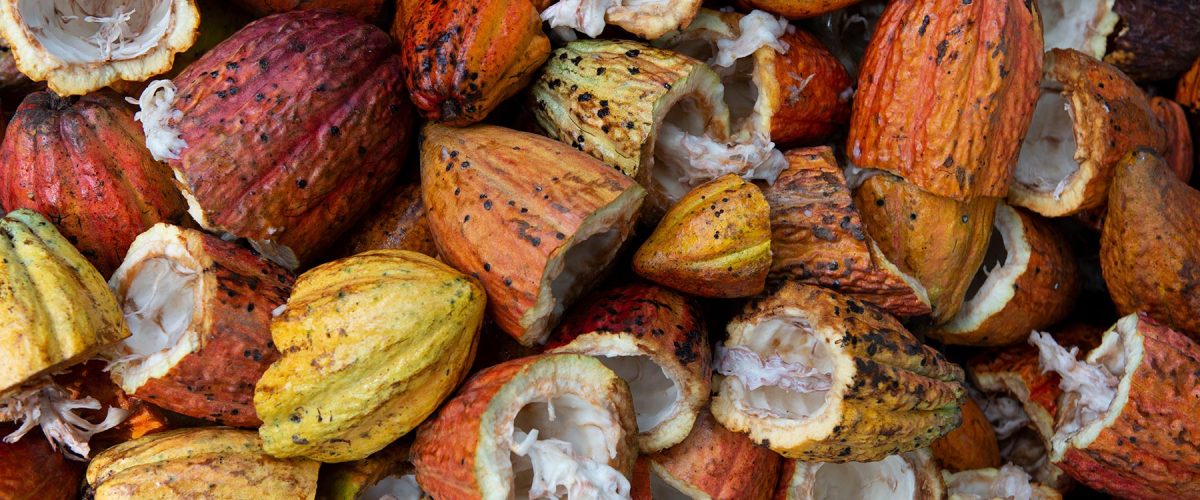 Special Tickets: Sue Quinn Cocoa Event & Book Bundle
Celebrate the bean behind chocolate with our festival cocoa bundle. This special ticket package includes a space on Sue Quinn's masterclass and a copy of her book to pick up at the festival, all for the discounted price of £38.00
Event – Cocoa Exploring Chocolate with Sue Quinn (Sat 21st at 10.30am)
Chocolate is so much more than a sweet treat or an ingredient for indulgent cakes and bakes. Cocoa, its essential component, boasts a kaleidoscope of flavours that can enhance, enrich, complement and provide contrast in a wide array of sweet and savoury cooking. Chocolate also has a beguiling history, from its earliest known use as a ceremonial drink by the Aztecs to the craft chocolate revolution that is changing the way we experience chocolate today. Join food writer and chocolate enthusiast Sue Quinn in an exploration of this fascinating ingredient, when you will learn to taste chocolate like professionals, appreciate the full range of flavours in cacao beans and learn how versatile an ingredient chocolate is in the kitchen. You'll get a chance to taste some delicious single origin chocolate and identify what flawless chocolate should look like, and Sue will demonstrate how to make 'proper' hot chocolate using a recipe based on a version enjoyed by Marie Antoinette, a renowned chocolate fiend. Sue will then guide you through how to use chocolate in savoury cooking, drawing on the history of chocolate in Italian cooking – chocolate pasta, anyone? In the expert hands of Sue, you will learn to use chocolate as a spice, just like black pepper, using it to lift and enhance the flavours of other food.
Book – Cocoa by Sue Quinn (Collect at the festival and get it signed by the author)
Chocolate has beguiled us for millennia. From the spiced drinks sipped by the elite in ancient Mesoamerica to the artisan bars spiked with intriguing flavours we devour today, chocolate has always had a magical pull on our senses. Exotic, indulgent, hedonistic and sensual, its power over us somehow exceeds the sum of its parts.
This ground-breaking exploration of chocolate, by award-winning writer and lifelong cocoa enthusiast Sue Quinn and published by Quadrille, will intrigue, inspire, surprise and fascinate you in equal measure. In these pages is a wealth of cultural, historical and culinary information about the story of chocolate through the ages and across the world, illustrated with vintage packaging, iconic adverts and stunning illustrations.