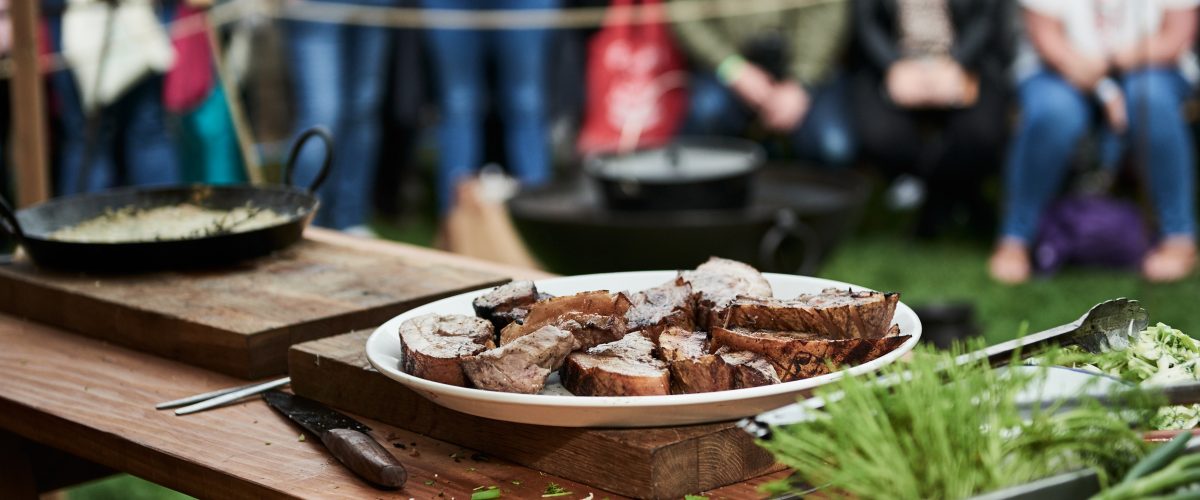 Wild & Seasonal with Native
Join foraged and seasonal food experts Ivan Tisdall-Downes and Imogen Davis from the London restaurant Native as they take you on a Wild & Seasonal adventure around Abergavenny.
They'll guide you on a walk around the local area where you'll gather a variety of foraged leaves and plants, learning to identify some commonly found wild plants, before returning to the wild cooking area where you'll get to lend a hand in creating a foraged feast together around a fire.
Expect to be crafting a hogweed and miso butter, cooking up some delicious venison with a wild salsa verde before finishing off with a Sweet Flag Posset. You'll get to enjoy refreshments along the way, and learn those really useful identification skills to remember when out foraging in future!
With thanks to Kotlich Cooking for their support of this event