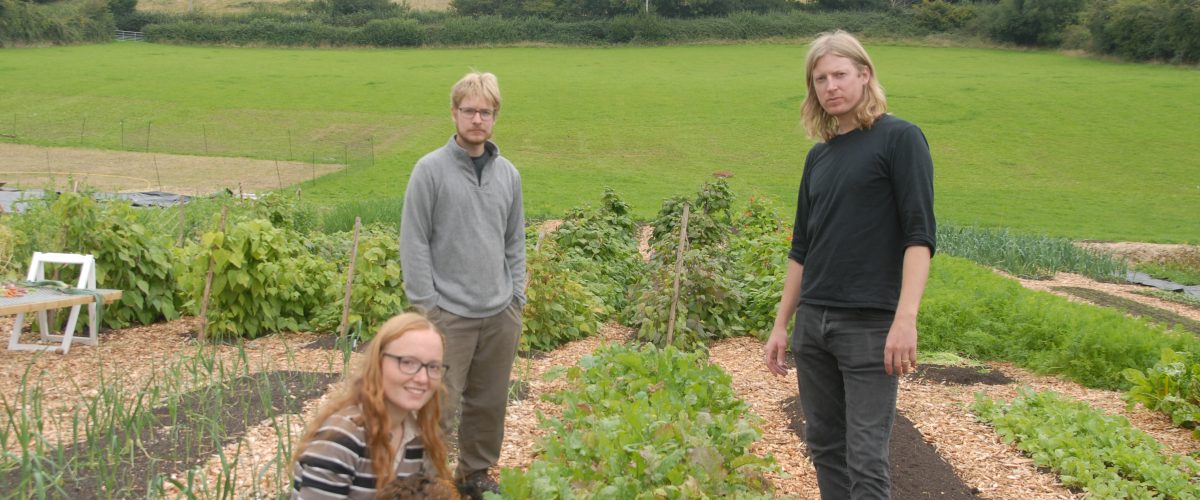 JOIN THE FOOD REVOLUTION: WITH OLLIE HUNTER AND THE LANGTONS
(After registration you will receive a confirmation email within 48hrs)
Many now agree that, if we are to continue to live within the boundaries of our planet, the way that we feed ourselves has to change.
But while committees deliberate and consultants consult, some people are out there just getting on with it.
Join three such young food 'revolutionaries' and find out about the new food businesses they are creating and how they think we can feed ourselves sustainably in the future.
Chef, restauranteur Ollie Hunter, runs The Wheatsheaf, Chilton Foliat – voted Sustainable Restaurant of the Year 2019, and has just produced his first cookbook "30 Easy Ways to Join the Food Revolution: A sustainable cookbook"
Katherine and David Langton run Langton's Farm – A start-up organic mixed farm that's 8 months old and is already in production providing veg boxes to the community around Crickhowell.
You will also get a tour of the farm; watch Ollie cook a delicious dahl on-site with their super fresh produce – Food Miles: 3 yards – and a chance to put questions to the three of them in an interactive online chat.
Register for this event and attend on the day for your chance to win a signed copy of Ollie's book "30 Easy Ways to Join the Food Revolution: ".