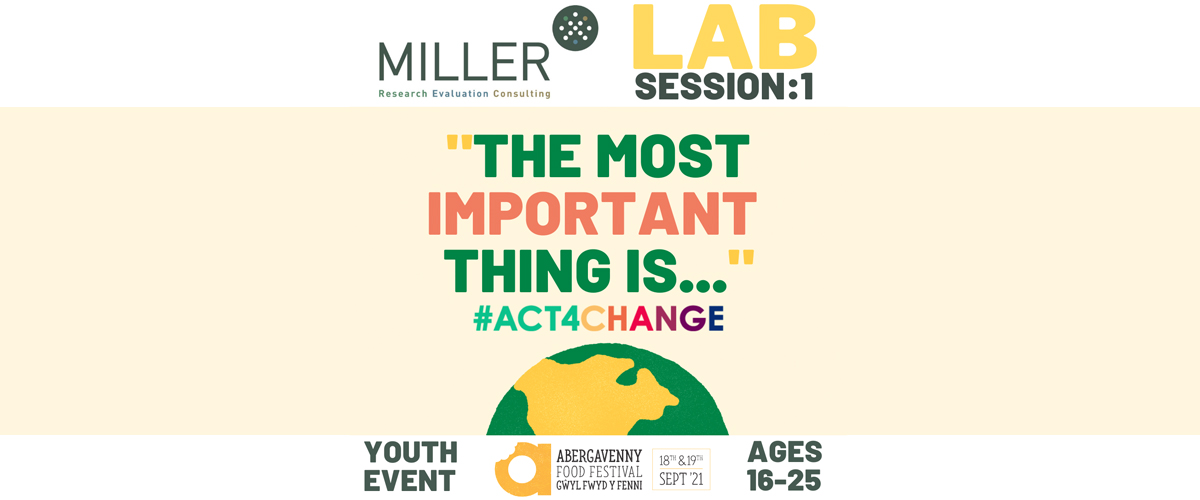 LAB: Session 1 – "THE MOST IMPORTANT THING IS…" #ACT4CHANGE
Please Note: The event is free, but you must book online in advance.
JOIN OUR EXPERT PANEL AS WE DECIDE WHAT OUR BIGGEST PRIORITIES ARE, BOTH GLOBALLY, AND HERE IN SOUTH WALES.
Taking inspiration from the Food Foundation's Actions4Change, this session is a chance for our panel of experts and youth leaders (and anyone in the audience) to make their case for what they think is the most important issue or action required to improve our food system, both globally and locally. Is a fair and just food system more important than a sustainable one? Is biodiversity loss a bigger problem than poor health and nutrition? Will we all agree on what 'the most important thing is..'? Probably not, but then that is half the fun.
Confirmed speakers so far:
• Jo Ralling – The Food Foundation
• Alicia Miller – Sustainable Food Trust
• Deserie Mansfield – Monmouthshire Sustainable Food Partnership / Monmouthshire County Council
• Molly Hucker – Teach the Future / Youth Climate Ambassadors
Whilst this is a FREE event, it is ticketed. We ask attendees to book their place online as each session has a limited capacity and we want to ensure enough space for all those that plan to join us!
You can find details of all the Lab Sessions here and book on to whichever sessions you want, or even join us for the whole day!
Join our Youth Panel
If you're interested in being part of our Youth Panel, you can find out more and sign up here. Miller Research will then be in touch with more information.
You only need to sign up to the youth panel once, but will need to sign up to all sessions separately.