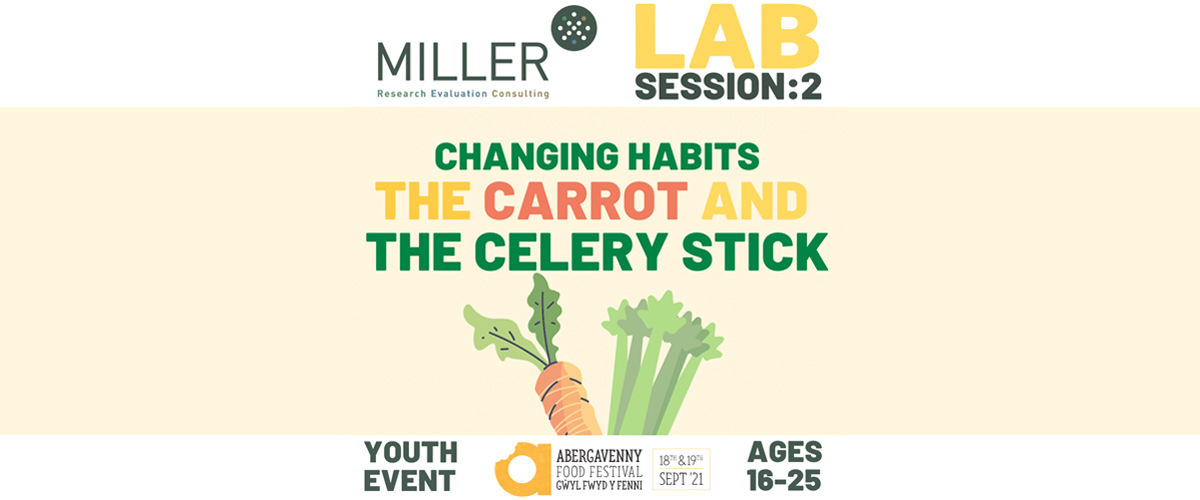 LAB: Session 2 – CHANGING HABITS: THE CARROT AND THE CELERY STICK
Please Note: The event is free, but you must book online in advance.
WHAT IS IT THAT DETERMINES THE FOOD WE BUY AND HOW WE EAT… OUR EXPERTS HAVE SOME IDEAS, BUT WE WANT TO KNOW WHAT YOU THINK.
Every shopping basket has a story to tell, but what is it that really determines the food we end up choosing to buy, how we buy it, and where we buy it from? We must understand this, and the multiple factors along the way – from seed to shopping basket, farm to fork – to understand how to best influence buying habits positively. Our expert panel will each give us their take, including better policy, marketing and education, but we want to collect your ideas too. How can we use both the carrot and the (celery) stick to improve personal food habits in the UK?
Confirmed speakers so far:
• Richard Dunne – The Harmony Project
• Jo Ralling – The Food Foundation
• Poppy O'Toole – Michelin trained chef and social media influencer
• Jyoti Banerjee – North Star Transition / Wales transition Lab
Whilst this is a FREE event, it is ticketed. We ask attendees to book their place online as each session has a limited capacity and we want to ensure enough space for all those that plan to join us!
You can find details of all the Lab Sessions here and book on to whichever sessions you want, or even join us for the whole day!
Join our Youth Panel
If you're interested in being part of our Youth Panel, you can find out more and sign up here. Miller Research will then be in touch with more information.
You only need to sign up to the youth panel once, but will need to sign up to all sessions separately.