Our beautiful "Cooking over Fire" stage will be returning to the iconic Abergavenny Castle over festival weekend. With co-founder of Poco Restaurant, Ben Pryor, returning as your host and keeper of the flame, this stage will once again be showcasing everything you need to know about cooking outdoors. Whether you're into fire-pits, BBQ or asado, prefer cherry-wood or charcoal, these demos, free with your festival wristband will turn you into a real fire starter. Don't miss the likes of Bristol chef and Abergavenny regular, Freddy Bird; The girls from Hangfire Smokehouse, festival favourite DJ BBQ, and Dirty Vegan Matt Pritchard.
Full line-up to be released soon.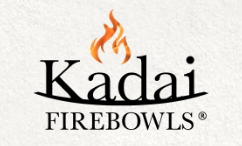 We are delighted to welcome Kadai Firebowls back to Abergavenny as sponsors of this stage.