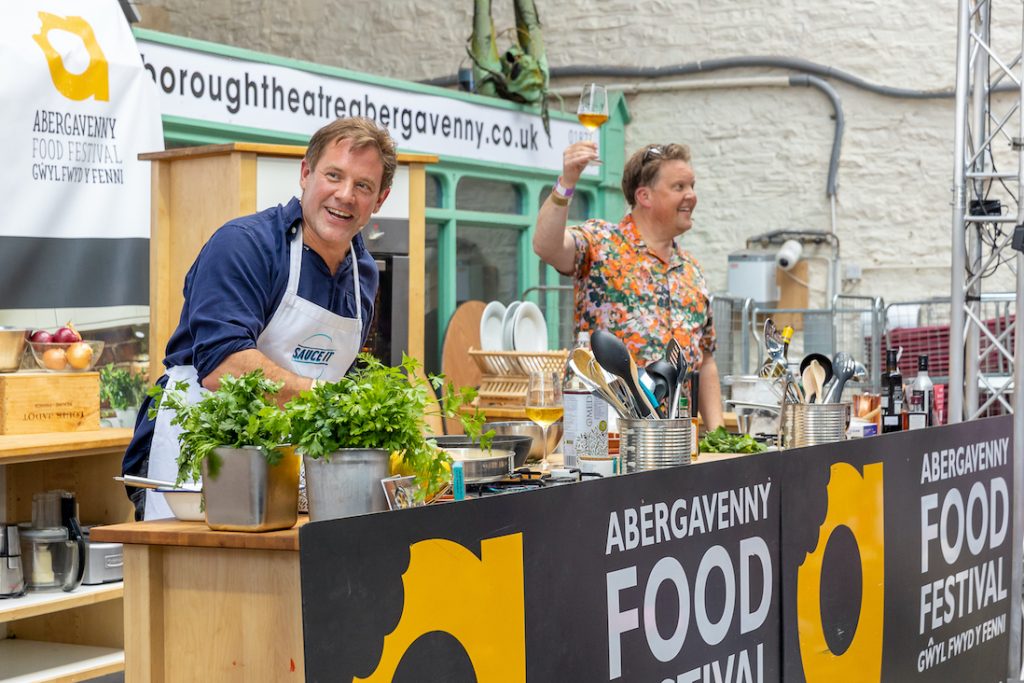 SUNDAY IS NOW SOLD OUT. NO STROLLER TICKETS AVAILABLE
A SUNDAY STROLLER TICKET gets you the same amazing exhibitors, and an equally packed guest programme with food legends like CYRUS TODIWALA, GENEVIEVE TAYLOR, SANTOSH SHAH, JEREMY PANG, and Hangfire Girls SAM EVANS and SHAUNA GUINN to name a few. Tickets selling fast. Get yours now.
Deadline: MIDNIGHT SATURDAY 17 SEPTEMBER (subject to availability)
See BUY NOW button top right.
BUY AND PICK UP ON THE DAY.
AN ADULT DAY STROLLER TICKET (WRISTBAND) costs £12. Free entry for children under 16, but they still need a wristband. Advance purchase only. Non-refundable. No walk-up on the day.
DAY STROLLER BENEFITS: Access to SIX VENUES, 150+ exhibitors, free CHEF DEMS, TASTINGS, TALKS and DEBATES. Plus a children's cookery school and family entertainment. NEW THIS YEAR: the LOCAL & VOCAL tent.
COOK STARS KIDS' COOKERY SCHOOL: Book your children into our pizza-making workshops. See details here
(image: Matt Tebbutt and Olly Smith on the Chef Dem stage, 2021)
SEE ALL EVENTS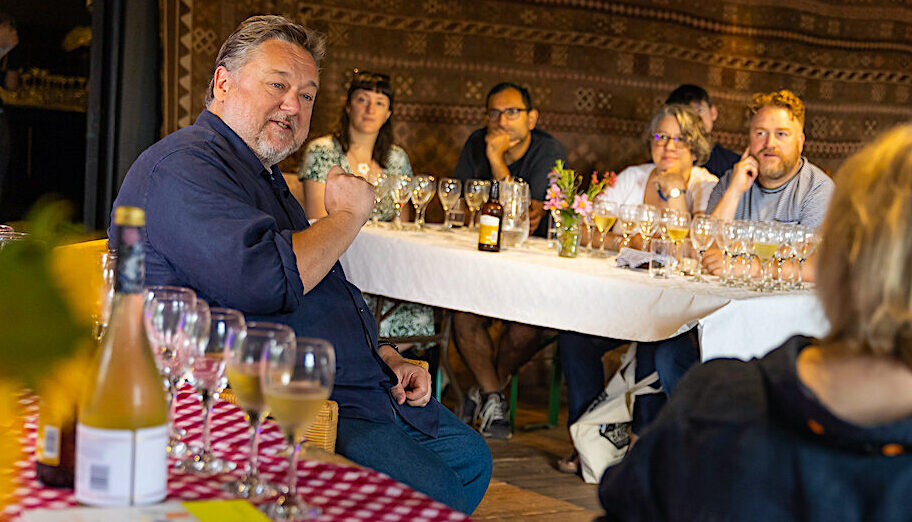 individually ticketed events: update – more tickets released for drinks theatre
Most of our hugely popular DRINKS THEATRE MASTERCLASSES sold out a while ago. We have JUST RELEASED A FEW MORE TICKETS FOR SALE for all these events – Sat & Sun.
BUY TICKETS FOR DRINKS THEATRE, MEET THE AUTHOR, &  FORAGES. These will be e.tickets sent to your inbox. (Party at The Castle has now sold out.)
YOU CAN NOW VIEW OUR FULL GUEST LINE-UP FOR INDIVIDUALLY TICKETED EVENTS. Drinks Theatre sessions include 'Cider Country' with James Crowden, 'Discover White Bordeaux' with Mike Turner, 'Whisky and Chocolate' with Rachel McCormack and 'The Greatest Hits of Craft Beers' with Pete Brown. New this year: Meet The Author where guests will discuss their latest books with fellow-guests. The line-up includes Thomasina Miers, Angela Hui, Felicity Cloake and Jeremy Pang.
PLEASE NOTE: LINK BELOW TAKES YOU TO ALL EVENTS – the free programme of chef dems, talks and debates that are part of the Stroller Ticket experience AND individually ticketed events which are flagged up with a '£' on the drop-down menu.
(image: Drinks Theatre event with Pete Brown 2021)
SEE ALL EVENTS