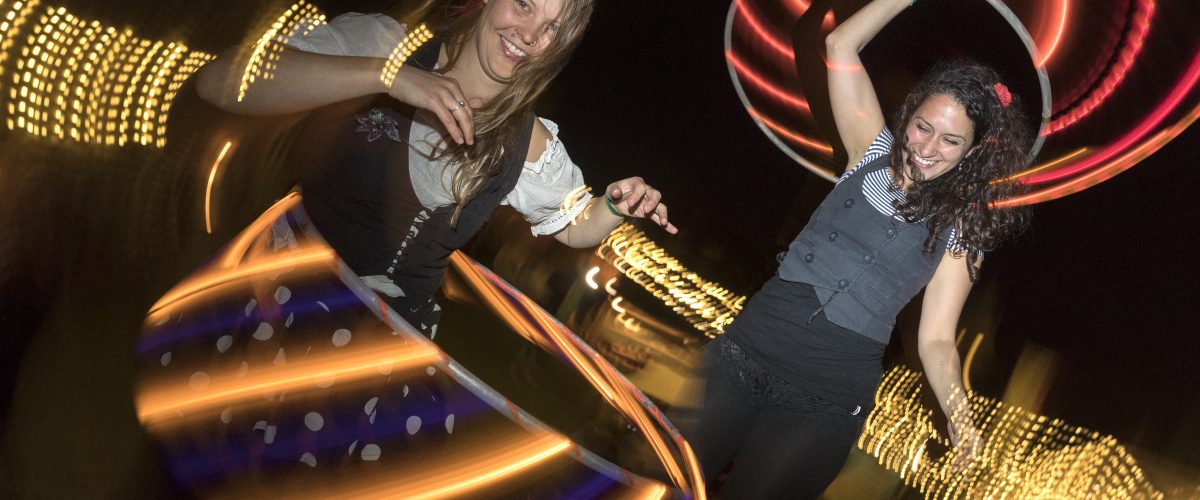 Our legendary Saturday night shindig at Abergavenny Castle is back! So put your dancing shoes on and join us for this once-in-a-lifetime opportunity to rub shoulders (and get raucous with) your favourite celebrity chefs.
The ancient walls will be brimming with live music, spectacular fireworks, top DJs, dancing and dribble-inducing street food from some of the UK's most exciting producers. All washed down with delicious drinks from the Blorenge Bar and Skyborry Cider, plus undeniably quaffable cocktails by Chase Distillery. Tickets always sell like hot cakes so snaffle yours sharpish to avoid bitter disappointment.
Dance the night away to…
My Baby 9:30 – 11:00
This psychedelic, shamanic trio are taking the world by storm, so catch them at The Castle while you can. Amsterdam-based triptych Cato van Dyck, Daniel da Freez & Jost van Dyck cast a formidable spell with their raw soulful blues, extraordinary vocals and funk-inflected sound.
The Brass Funkeys 8:00 – 09:00 / 10:00 – 11:00
Spirited second line revelry, soulful jazz funeral marches, galloping gypsy czárdás and pumping brass driven funk! Based on a New Orleans style marching band and boasting a set up of sousaphone, trombones, trumpets, saxophone and percussion, these talented young men are sure to whip up a frenzy.
Dila V & The Odd Beats 08:00 – 09:30
Fronted by the utterly charming Dila Vardar's bewitching vocals, The Odd Beats deliver exuberant and hypnotic Turkish dance music, interspersed with beautiful Eastern love songs.
Still peckish post-feast? Don't panic! There's plenty of dance-fuelling fodder available to purchase; South Street Kitchen's Auspicious Squid, burgers from The Beefy Boys, oysters from Simon Lamont, authentic Indian food from Café Spice Namaste, fresh pasta from Cooking Cooks, vegan sushi from Happy Maki, flat breads from Clay Oven, and sweet treats aplenty from Profyjes Waffles, Dugan's Patisseries, Moo & Two Coffee and Shepherds Ice Cream.
Unfortunately due to the reduced lighting and uneven ground of the castle, this event is unsuitable for young children.