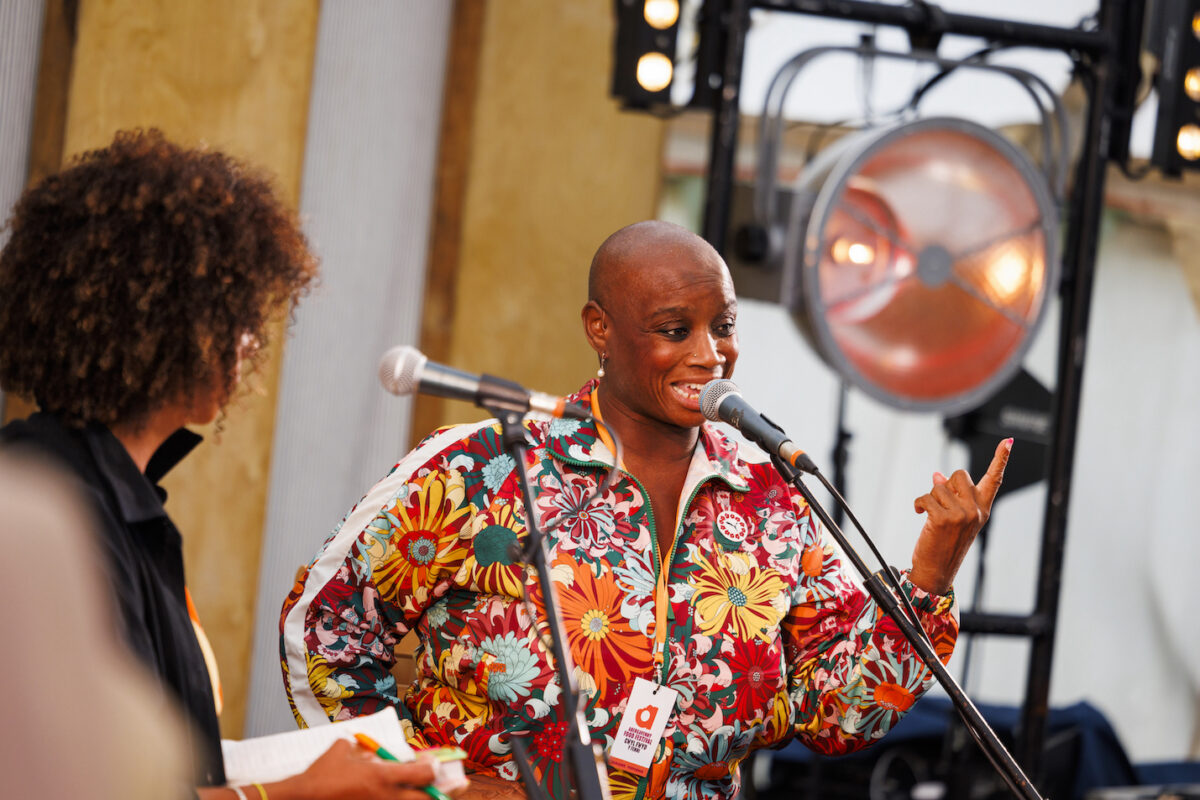 THANK YOU TO EVERYONE WHO CAME TO THE WELSH BORDERS AND JOINED US FOR OUR 25th ANNIVERSARY.
SEE OUR 2023 PHOTO GALLERY HERE AND LISTEN TO SHEILA DILLON (FOOD PROGRAMME, BBC RADIO 4) BROADCASTING FROM THE FESTIVAL.
LUCIE PARKIN (FESTIVAL DIRCTOR), SAYS A BIG THANK YOU TO THE MANY ORGANISATIONS AND INDIVIDUALS WHO CONTRIBUTED TO THE FESTIVAL:
CONGRATULATIONS TO CARMARTHEN HAM 'BEST IN SHOW'
AFF 2024 WILL TAKE PLACE OVER THE WEEKEND OF 21 & 22 SEPTEMBER.
(image: Andi Oliver in conversation with Melissa Thompson)