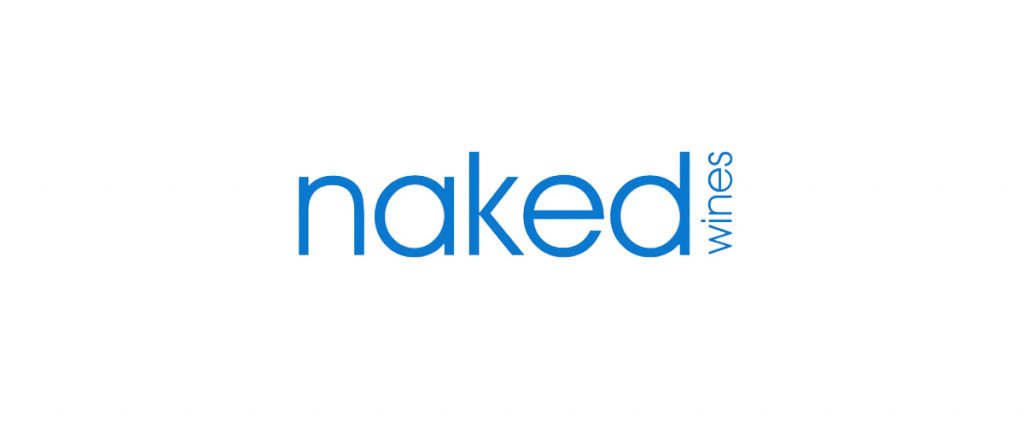 A GLASS OF THE GOOD STUFF? CELEBRATE WITH NAKED THIS WEEKEND. We're delighted to have partnered with Naked Wines who share our passion for supporting and celebrating the best independent talents.
They're on a mission to shake up the wine industry by providing a fairer deal for winemakers, while showing wine lovers that top-quality wines don't need to cost the earth.
They've got a lot of heart and will be bringing heaps of it to Abergavenny.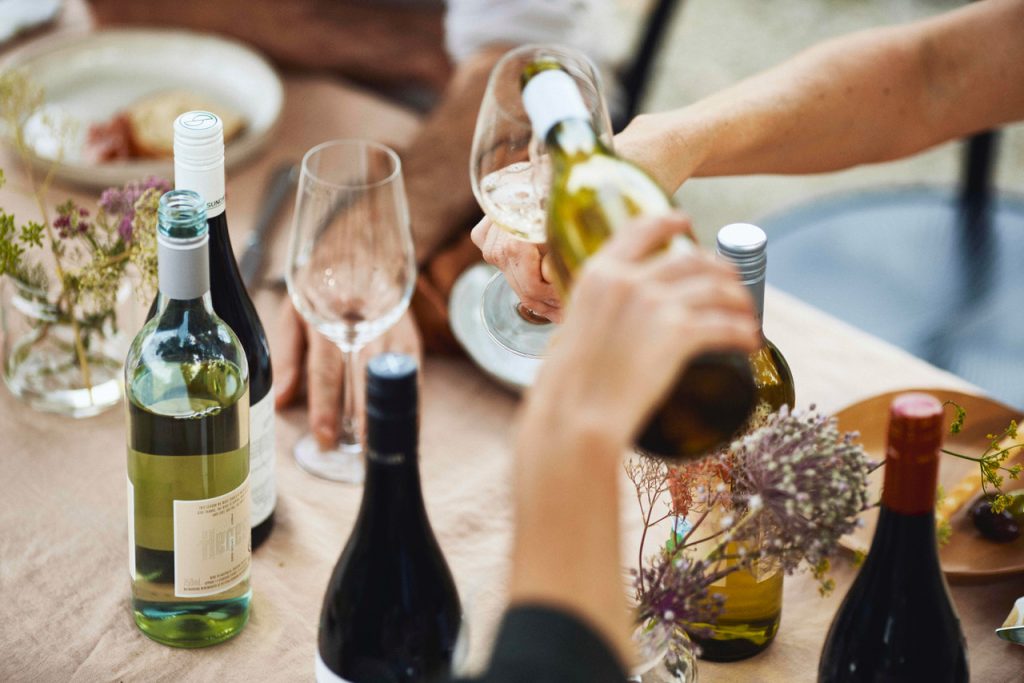 Their Drinks theatre tutored tastings at Timothy Oulton have now sold out. If you've got a ticket then you'll have the benefit of Naked tasting hosts guiding you through a laid-back session of laughs, learning, and exceptional wine. Feel free to take notes or just soak it all up with each sip – either way you'll leave with a big smile on your face.
But if you've missed out on these tastings, no worries. You can sample some of their delicious wines on both days. Be sure to visit the Castle grounds and join in one of their speed tastings – whistle-stop tour of 3 of their tasting hosts' favourite tipples to get you into the festival spirit.
And to give you a preview of what's in store, we asked Naked Wines for the lowdown on some of the winemakers who'll be showcased – as well as some recent harvest updates from growers.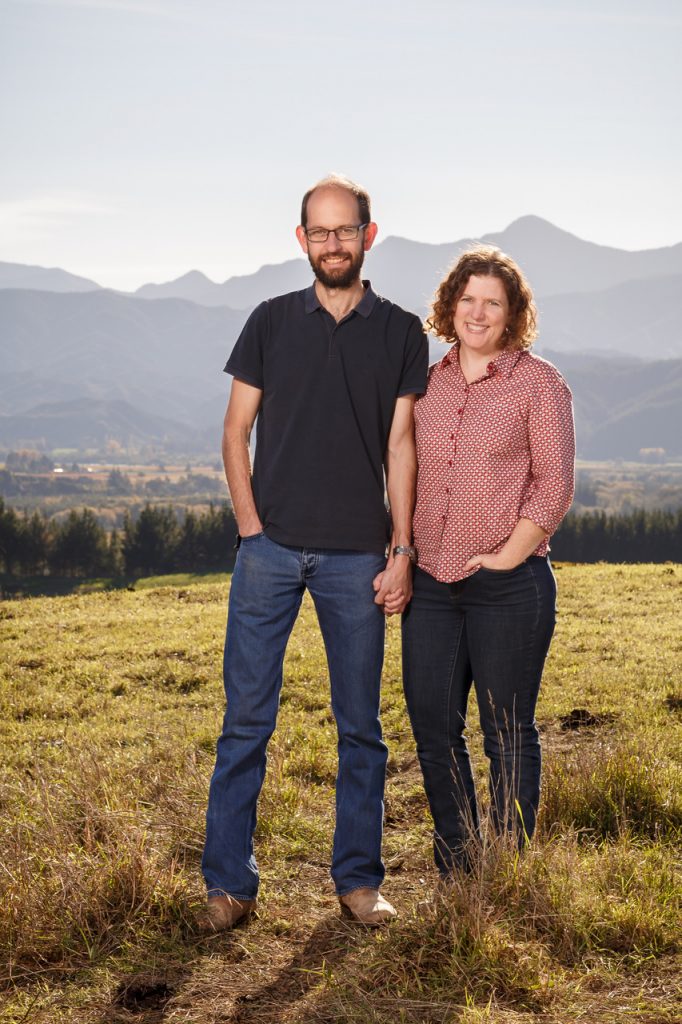 Bill and Claudia Small – A husband and wife winemaking duo who've become our king and queen of Kiwi Sauvignon Blanc:
"We've been making wine for Naked Wines Angels for over a decade now, and the thrill of getting the new vintage into the bottle hasn't diminished over the years. Four months ago it was still grapes on the vine, and even up until now it's only been tasted by a handful of us – yet we know that it's not really 'ours' any more as it becomes a part of thousands of shared experiences on dinner tables, kitchen benches and back verandahs in homes many thousands of kilometres from where it started life." – Bill Small, Winemaker
Benjamin Darnault – A bonafide Naked legend, Ben's been making best-selling Languedoc wines with us for over a decade:
"The sun is shining (yes we've also had some rain!) – and the vines are bursting with bright green foliage and getting heavier by the day with ripening fruit… the countdown for the 2021 harvest is officially on!
This Summer, we had the pleasure of welcoming Rowan Gormley and his wife, Jenny to our home. It was way back in 2009 that we first met Rowan, the founder of Naked Wines, as he explained to Ben one night his amazing plan for a company that would support winemakers like us. How our lives have changed since then. We are eternally grateful for this opportunity and it was wonderful to be able to share food, wine and the local sites with Rowan and Jenny that are close to our heart" – Benjamin Darnault, Winemaker
Charles and Ruth Simpson – A brilliant British couple making award-winning wines in France and England:
"The vines are looking glorious at Sainte Rose, with luxuriant canopies and elegant, meticulously maintained rows. Sadly, the amount of fruit developing on the beautiful vines is a fraction of what we would usually expect, due to the severe frost that we experienced in April this year. But the good news is that we do have some grapes to harvest and veraison has begun across all varieties.
Meanwhile in England, we got through the spring frost risk period without any damage, we will be keeping a close eye on the rain as the season progresses and hoping now for a dryer and more stable run of weather over the next two months as we head into the late autumn harvesting period." – Charles and Ruth Simpson, Winemakers
You'll be able to enjoy delicious wines from the Smalls, Simpsons, Ben Darnault (and many more) at AFF. And if you fancy getting into the Festival spirit a little sooner, the folks at Naked Wines have put together an exclusive case just for Abergavenny Food Festival attendees like you. Even better, if you're new to Naked, you'll be invited to become one of their Angels and save £75 – so you'll get 12 delicious bottles for just £3.99 each.