Music and spoken word from local artists: featuring Mike Parker, Frankie Wesson and Kite Iya.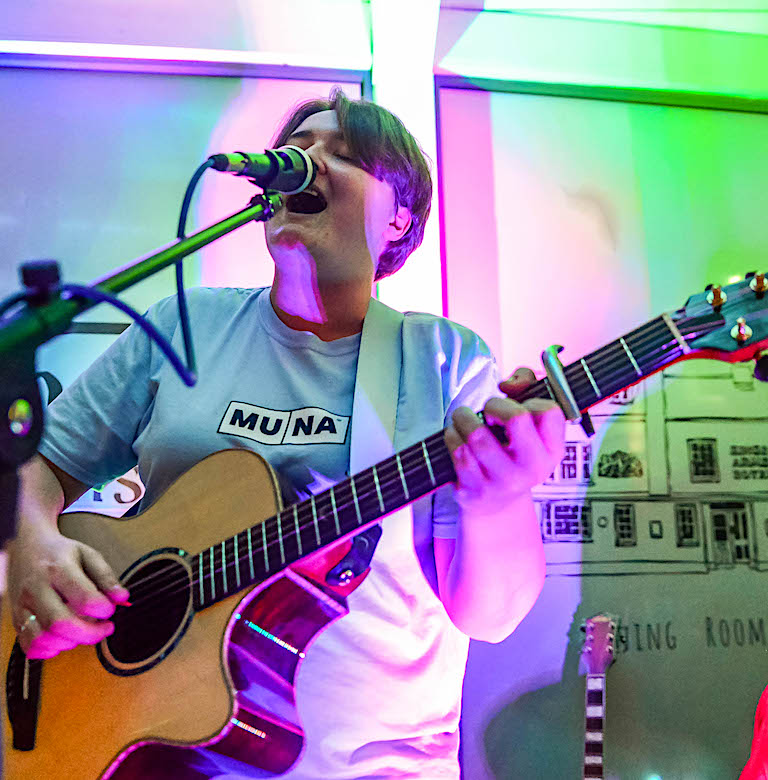 Frankie Wesson: Frankie's original and cinematic songs draw inspiration from her personal experiences of bitter-sweet nostalgia, unrequited love, teenage angst and the complicated reality of growing up LGBT. Her versatile vocal range and talent for emotive, relatable song writing makes for captivating live performances. Accompanied by talented musician Ruby Ravelle who brings her own flair to the table with her lyrical guitar playing and sensitive musical arrangements.
Mike Parker: Roots blues, folk & Americana come together skilfully in the repertoire of singer/songwriter Mike Parker. Strong musicianship, meticulous yet free guitar picking, and a love of steel guitars combine with Mike's distinctive technique to present a truly original delivery of classics alongside a classic delivery of originals.
Kate Iya: (details to follow)