A reflection of what is truly a burgeoning UK food movement, this year's Abergavenny Food Festival saw, locals and famous faces, from Tom Kerridge to Hugh Fearnley-Whittingstall, enjoying a weekend of field to fork thinking, eating and learning.
It was an incredible weekend that included thought-provoking debates and talks to inspiring masterclasses and fantastic feasts to tonnes of delicious produce from our amazing stallholders – we couldn't have asked for more!
Our CEO, Aine Morris, sums it up perfectly: "The number of speakers we've had here over the weekend entirely focused on where our food comes from and what impact it has on our environment has been completely inspiring. Food festivals such as Abergavenny encourage people to try new things in a fun environment, they bring together communities, and strengthen the food culture of this place long after the festival has packed up and gone home."
Here are a few of our highlights
A truly local spread of delicious dishes at Thursday's Community Feast, where more than 250 locals enjoyed platters of roasted Welsh lamb, garlicky new potatoes and salads, all thanks to Abergavenny's Angel Bakery.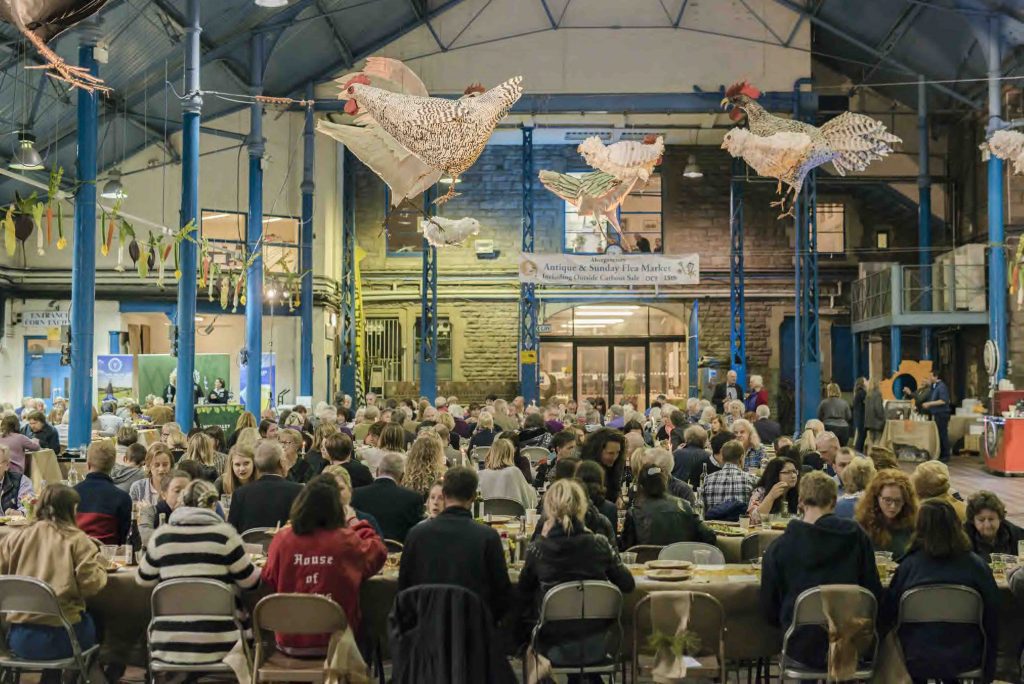 Hugh Fearnley-Whittingstall in conversation with food journalist Xanthe Clay on his long career in food and why he believes less meat and more veg is the way to go.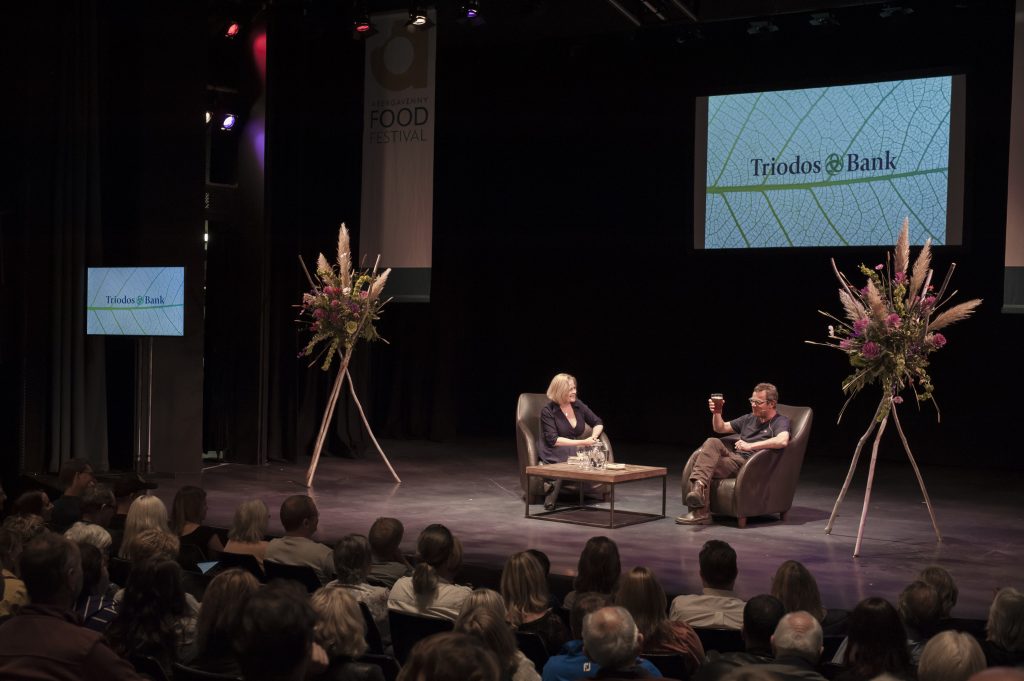 Another year of Rude Health Rants on everything from the 'pinkification of women's drinks' to 'should this be the end of plastic straws?'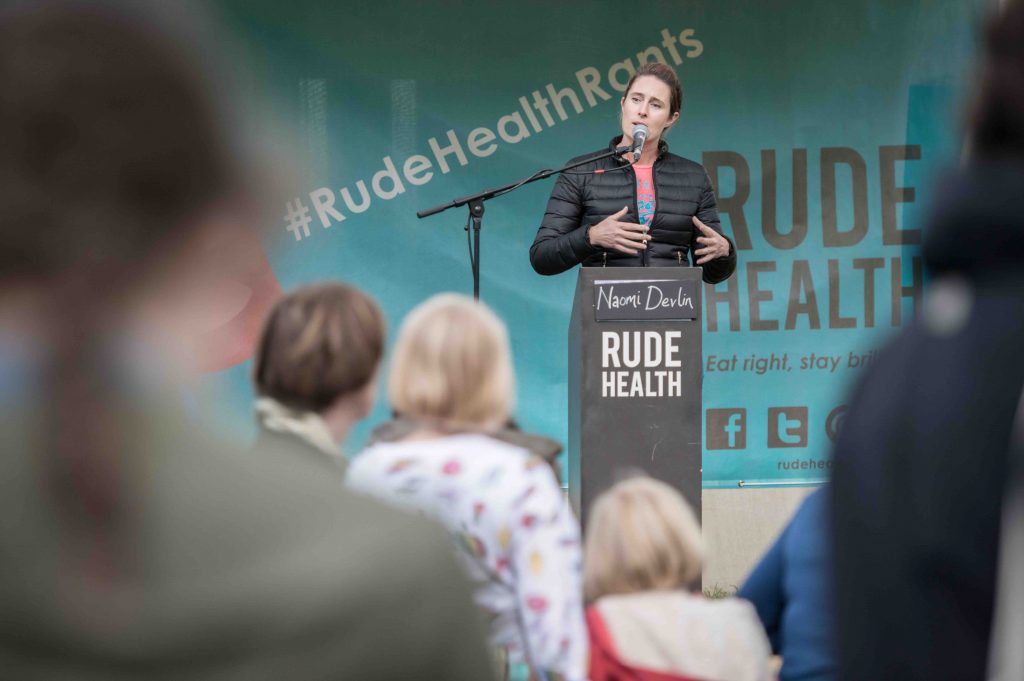 The Great Debate at The Farmyard on our post-Brexit food future with plenty of questions for the panel from the large crowd.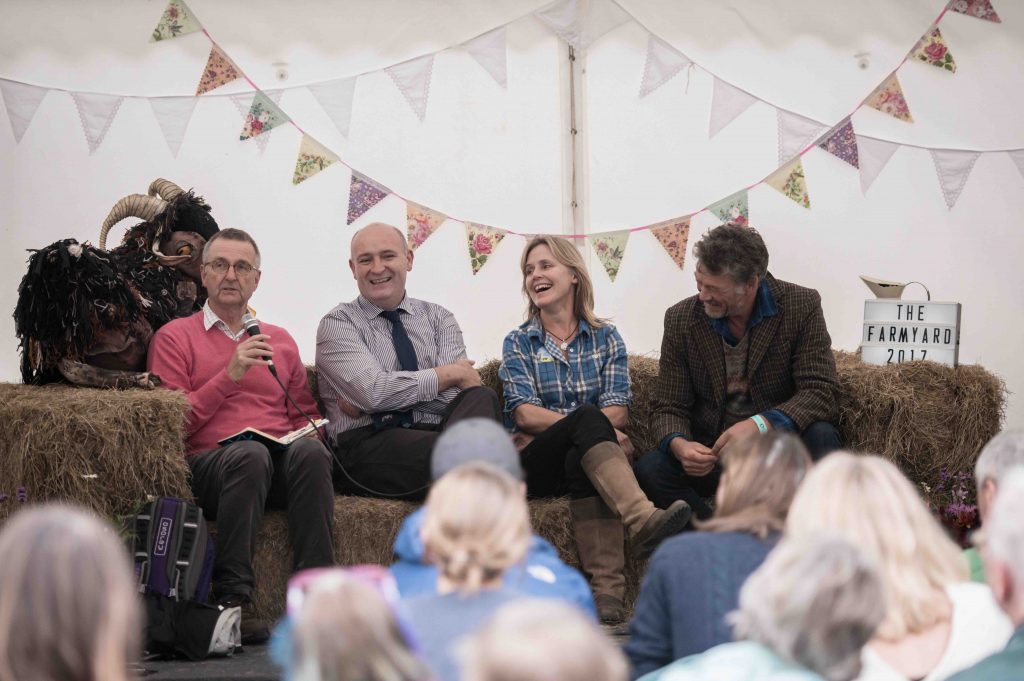 Rachel Roddy and Valeria Necchio cooking like an Italian in their Roman and Venetian-inspired masterclass, with dishes including risi e bisi, hunter's chicken and amarretti biscuits.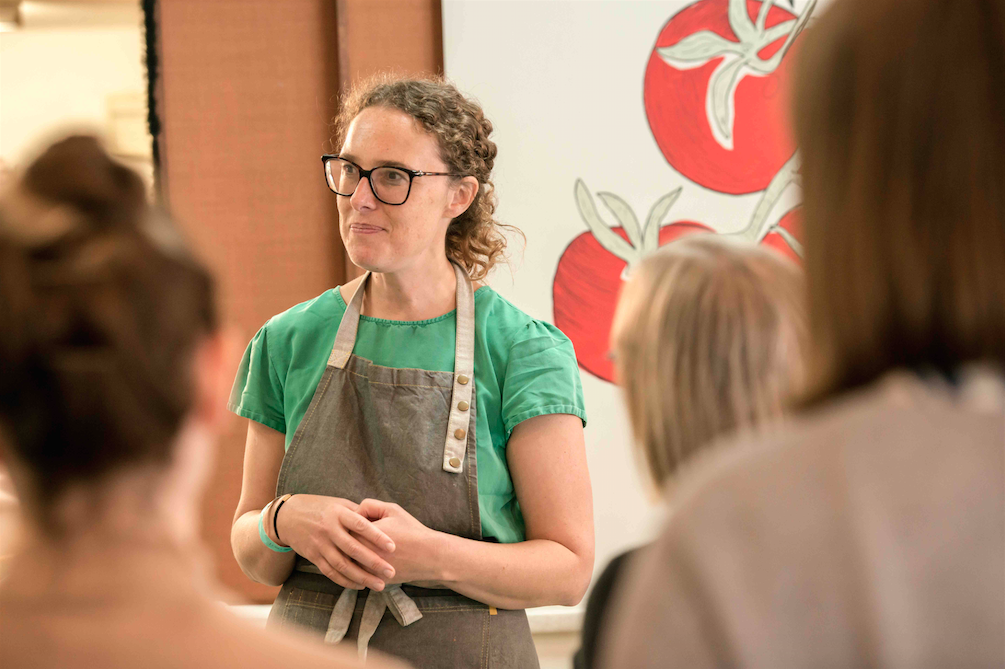 Of course, none of this would have been possible without all our visitors, stallholders, speakers, sponsors and supporters at this year's festival. A huge thank you to all of you.
"We hope that by putting real food at the heart of our programme we sowed seeds, provoked thoughts, inspired and delighted everyone who tried, tasted, saw and heard new and delicious things here in Abergavenny." Aine Morris