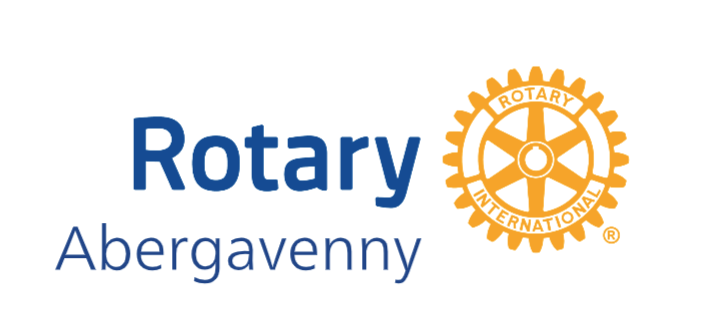 The Rotary Young Chef Competition Finals is an eagerly awaited event. Daniel Casa and Ruby Whalley were the star turns, having made it through a hotly contested earlier heat (in July) at King Henry VIII 3 to 19 School.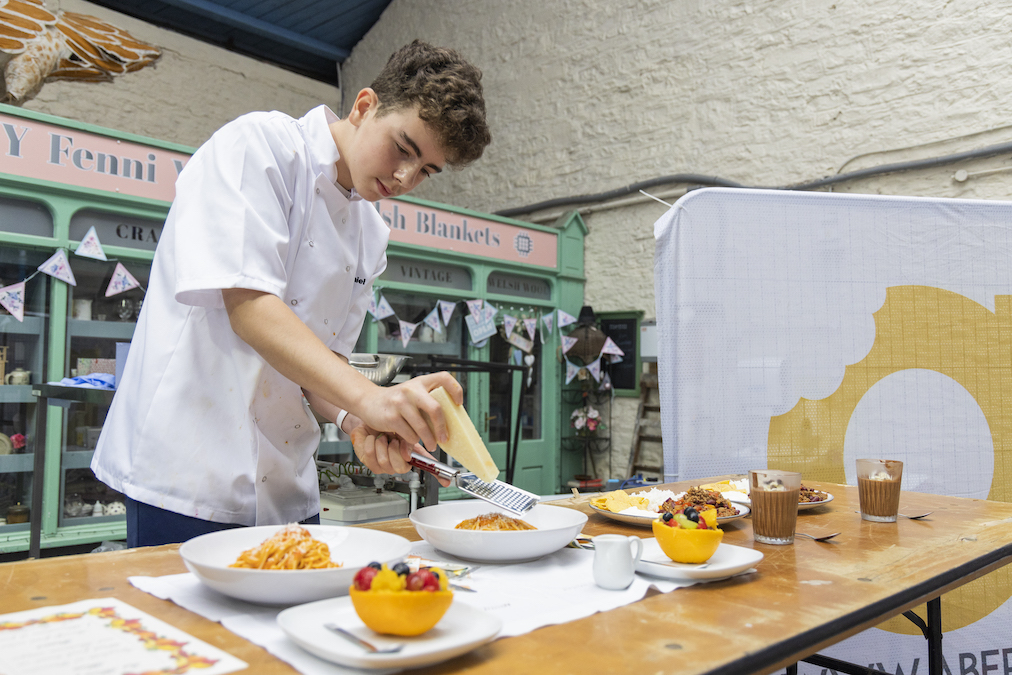 It is no small task cooking in front of a live audience and judges when the pressure is really on. But both contestants kept their cool and impressed everyone with their cooking prowess on the Robert Price Kitchens Stage in the Market Hall (Sunday 17 Sept).
The brief was to prepare and present a main course and dessert in 40 minutes. Daniel's menu was Spaghetti Pomodoro and Fresh Fruit Salad served in an Orange Cup for dessert. Ruby opted for Chilli Con Carne served with rice, tortilla chips and sour cream, and Chocolate Mousse for dessert.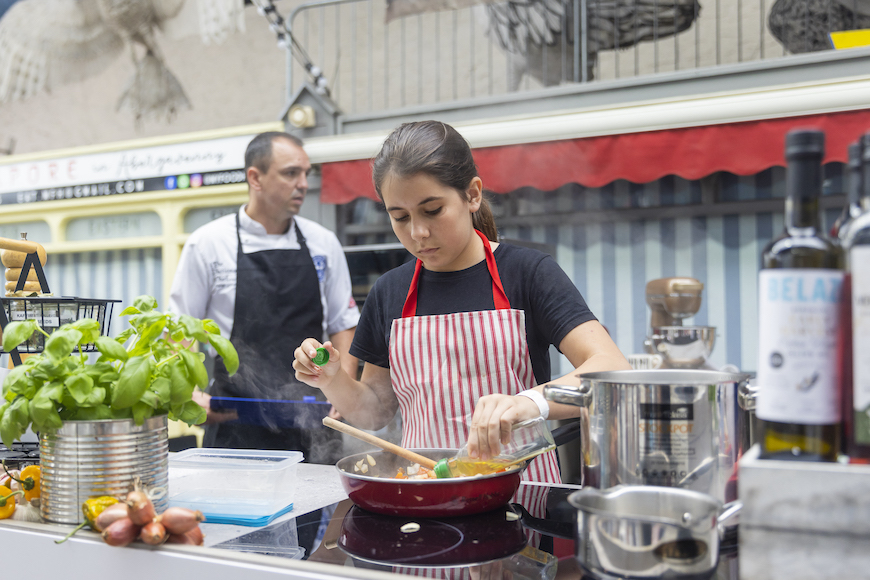 The competition was judged by Chef Daniel Jones and his partner Lois Thomas from the JT Abergwaun Hotel in Fishguard. The judges agreed that both finalists had achieved a very high standard and it was a close call.
Ruby Whalley was declared overall winner and awarded a prize of £25 from Club President Mr Dean Christy and she will go through to the Rotary Southern Wales District Final due to be held in early 2024. President Dean also presented both finalists with £35 Gift Vouchers from Cooks Galley.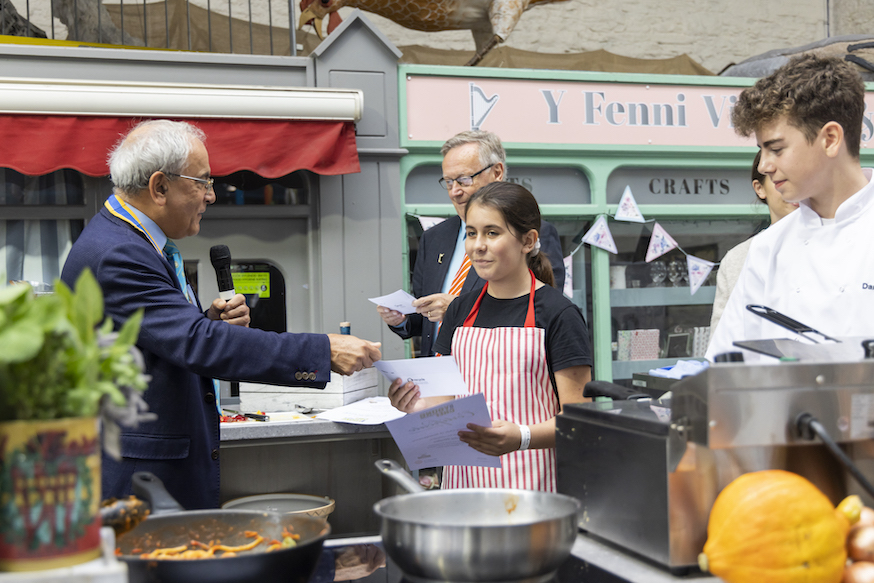 Rotary Club President, Mr Dean Christy, presents the awards (Club Secretary, Mr Robert Parker, in background)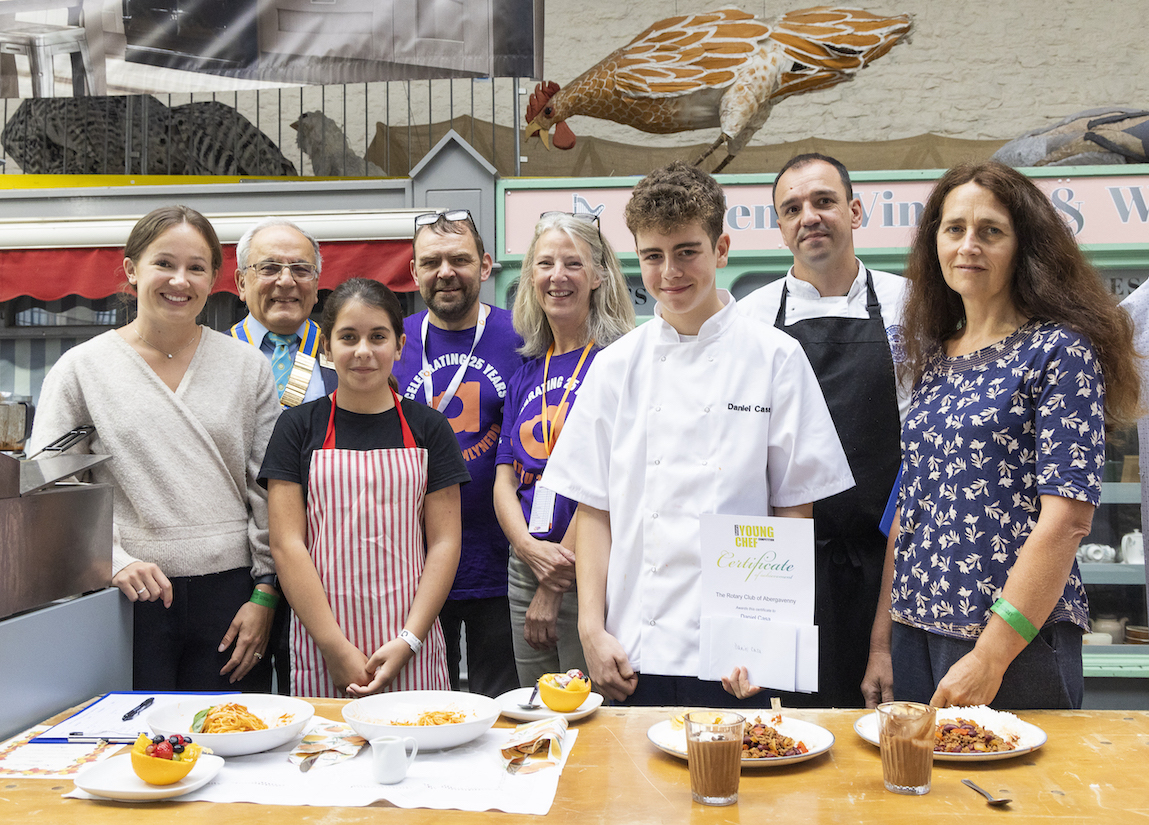 (front row) Lois Thomas (Abergwaun Hotel), Ruby Whalley, Daniel Casa, Karen Brasington (Food and Nutrient Teacher at King Henry VIII 3 to 19 School), (back row) Mr Dean Christy (Abergavenny Rotary Club President), Mark Coulton (Sugarloaf Catering), Lucie Parkin (Abergavenny Food Festival Director), Daniel Jones (Abergwaun Hotel)