The Love Zimbabwe musical march has been part of the Festival for many years. This event raises awareness of global poverty, resilience and survival, particularly food security and fairtrade. 'This year is most important for Love Zimbabwe Charity,' says founder Martha Musonza Holman. 'We are celebrating 13 years since we were registered and we will be relaunching our brand.'
Local school pupils learn African songs which are sung in African, Welsh and English. This year three schools are taking part: Crickhowell Community primary school which has now amalgamated with Lambeder and Llangattock primary schools. There are 55 children altogether and 40 parents. With faces painted, and clad in colourful African outfits, the sound of drums and shakers brings another festive dimension to the streets.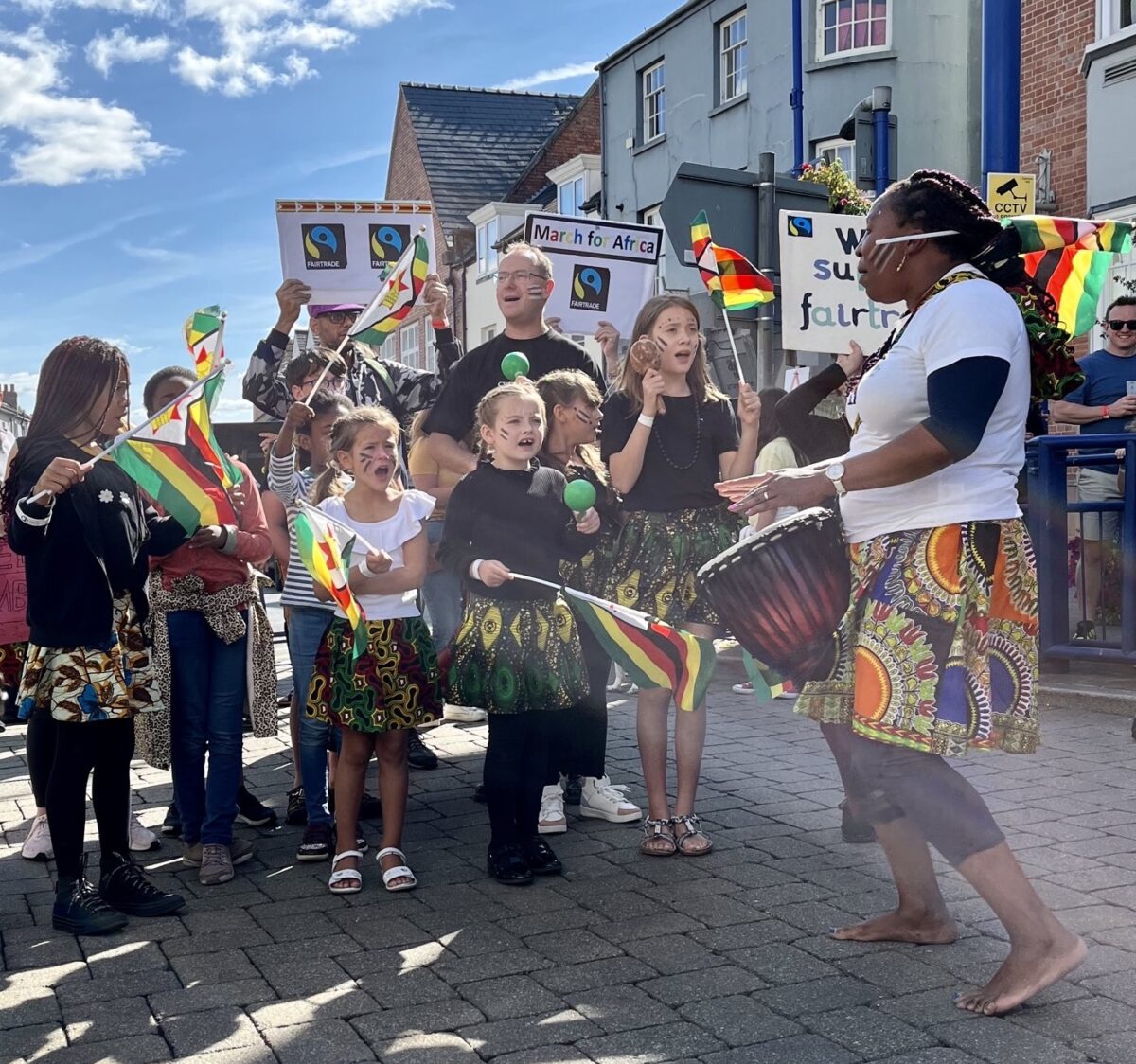 Martha explains the background: 'The drive for this event came through my personal values, traits and ethics for social justice and solidarity. I strive every day to realise, exemplify, and uphold these for others as well as myself through fairness, tolerance, integrity, dignity, and equality. Therefore I educate young people in the UK about the importance of ethical consumerism and how our actions here in the UK can have an impact for those who are struggling in the developing world. The march has always been opened by the Mayor. Parents join in by helping with collecting donations. Last year we raised £300.'
The march through town lasts about an hour (1-2pm on Saturday), starting and finishing at Castle Street Methodist church, with short song and dance session on stage at the Castle.
For more information on the charity and the impact of their work, visit Love Zimbabwe Charity