Michelin-starred chef Angela Hartnett is performing at the Festival on the Robert Price Kitchens Chef Dem Stage in the Market Hall (Sat & Sun) with partner Neil Borthwick. She's just launched her Sicilian Inspired Pesto in collaboration with AFF ingredients sponsor Belazu and it will feature in her demonstrations.
"I've been using Belazu ingredients in my home and professional kitchens since I first opened Murano in 2008 and I'm always impressed by the team's passion to seek out the best ingredients and most interesting flavours. We have created this 'Sicilian Inspired Pesto' together to bring a taste of Italy into home kitchens and to share the joy of cooking in an easy-to-use pesto that will brighten up any dish. Simply add a couple of spoonfuls to Malloreddus or Orechiette pasta for an easy but impressive week-night meal or dollop in a Caponata for a sweet twist on this Italian classic."
This modern classic has been inspired by Angela's sophisticated yet simple Italian cooking style and driven by Belazu's passion to discover interesting, intense and unique flavours. The pesto's complex flavour profile is underpinned by Sicily's North African influence that came from Arabic rule and now has a strong impact on its cuisine. Featuring saffron, capers and raisins, which are all staple ingredients in many of Sicily's hero dishes, the recipe also includes tomatoes, pine kernels and caramelised onions which gives the pesto a well-rounded sweetness followed by a satisfyingly salty finish from the capers.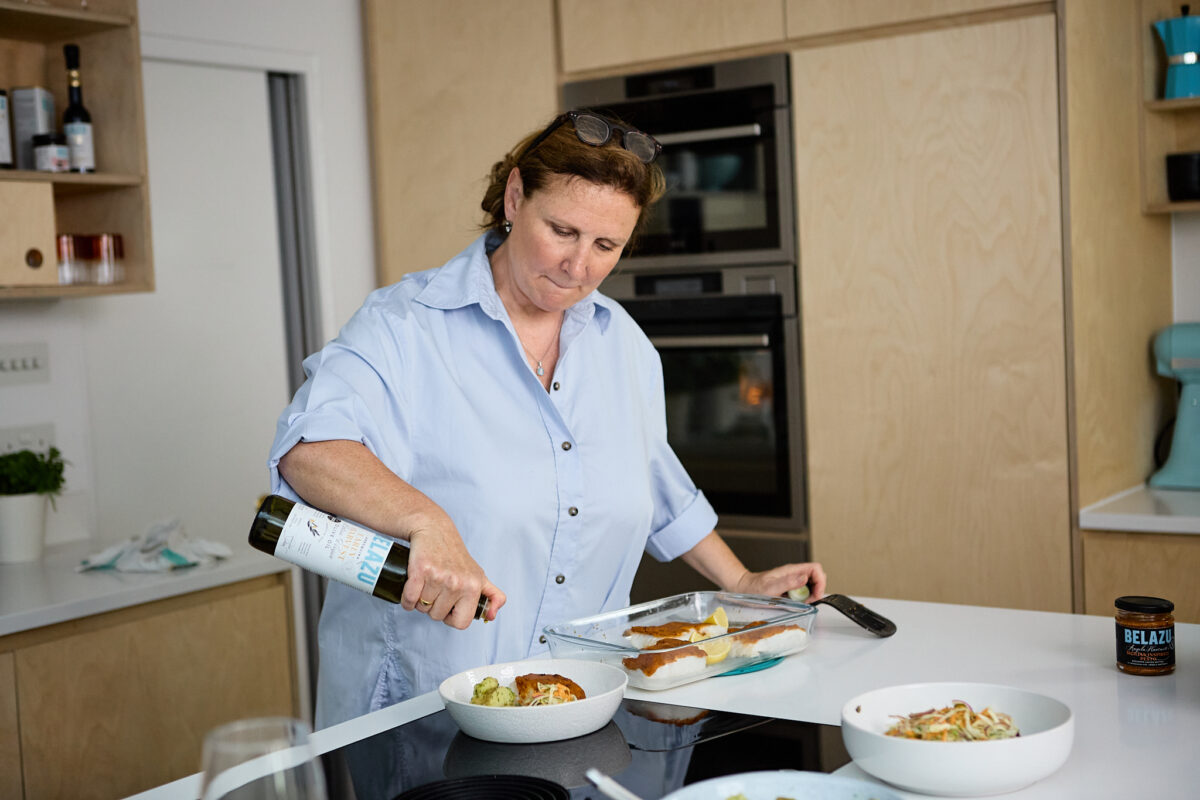 Daniela Gattegno, Head Innovation Chef at Belazu says:
"Angela's Sicilian inspired pesto is a celebration of our 20-year history of making pestos. We've been producing and supplying restaurants with fresh pestos since 2003 and we launched our first pestos into retail in 2019. This pesto brings our foodservice heritage to life and gives home cooks the opportunity to use chef-grade ingredients in their own homes. We had a lot of fun creating this hyper-regionalised product and can't wait to see it on shelf."
This vegan pesto will add a taste of Sicilian sunshine to pastas and risottos and can act as a lively dressing for salads and roasted vegetables, it also pairs well with grilled fish and meats. Belazu suggests:
Spreading the Sicilian inspired pesto over Grilled Fish, it's particularly good with Seabass or Monkfish
Use it as a finisher in a Roasted Butternut Squash Risotto
Classic Moules Frites with a twist using the pesto to add a fruity-sweet flavour
Use as the part of the dip in the northern Italian classic, Bagna Cauda
Add to a Rabbit & Aubergine Stew with rosemary, white wine and chardonnay vinegar
As part of the dressing in a Bitter Leaf & Blue Cheese Salad with Castelfranco, chicory and endive
Mix with the meat in a Pastilla (a Moroccan pastry with meat (lamb, chicken, duck, or jackfruit)
(Available at Ocado and Belazu from the end of Sept, in Sainsbury's from Mon 9 Oct and Waitrose on Wed 8 Nov.(RRP £3.15 per 165g jar)