Hywel Griffith from the Beach House, Oxwich
Here at festival HQ we're committed to introducing you to the people who make your food with our 2019 blog series "Shake the hand that feeds you" a collection of interviews with the best food producers, chefs, writers and farmers from across Wales.
Our Programme Co Ordinator Steph Wetherell has been talking to Hywel Griffith from The Beach House in Oxwich who will be cooking on our Welsh Chefs Demo stage in Castle Street Market from 12.15-13.00pm on Sunday 22nd September. Steph spoke to Hywel about what makes him tick, how he runs his businesses, and what he'll be bringing to #AFF2019.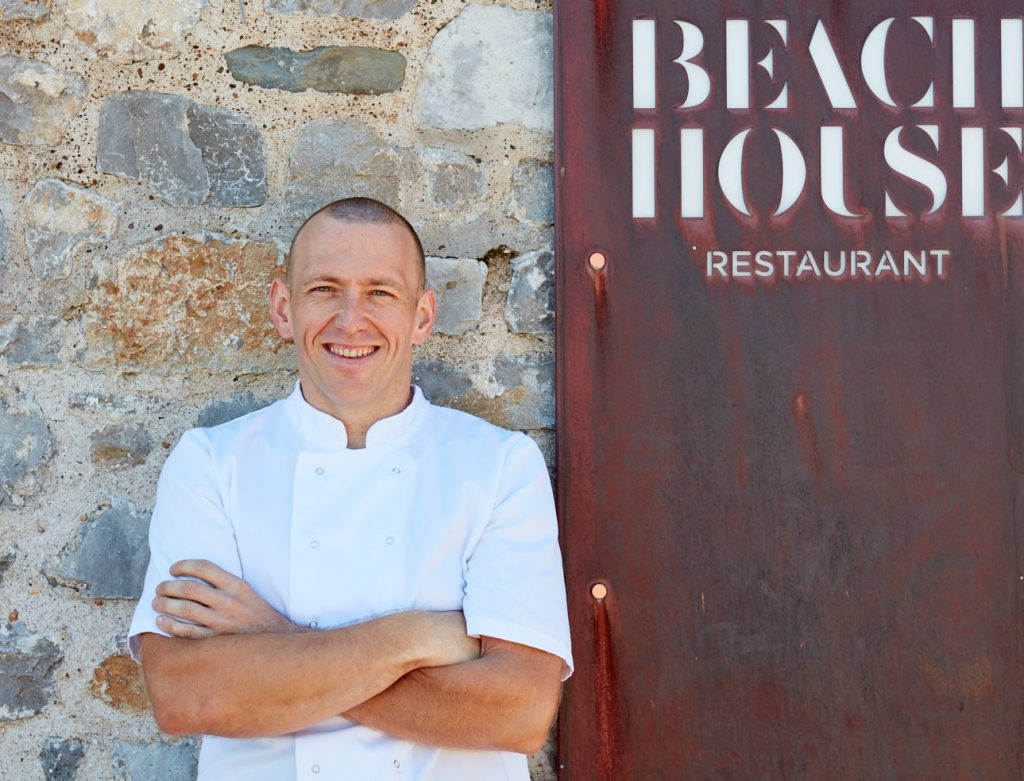 When did you decide that you wanted to be a chef?
I was 13. I don't really know why, I just decided. None of my family cook – my mum can bake but that's the closest thing – and it wasn't even a trendy career at the time. I just decided out of nowhere!
I gave up on school and ended up going to study at Coleg Menai in Bangor. When I was 17 my lecturer decided that I should go to London and I never done anything else but chef since.
You were born in Wales, in Gwynedd. When did you move back and what does it mean to you?
After working all over the country, I moved here when the Beach House opened three years ago and I've just been announced as chef partner, which is a really amazing step in my career.
It's nice to be back in Wales. I grew up in Wales and I'm fluent in Welsh – we have a lot of Welsh speaking customers and bilingual menus, so it's great to be able to do that and have people really appreciate it. I have a couple of people who live locally who come for lunch just because I speak Welsh and have Welsh menus! To have a Welsh speaking chef in a Welsh restaurant in Wales is really nice because there's not that many of us.
Can you describe the Beach House to me?
It's right on the beach in Oxwich, and quite secluded. It's a small and intimate place, and we try to create a relaxed and chilled atmosphere. The food is very natural – locality, freshness and flavor are what we focus on as they're the most important things when you're eating food.
What is your style of cooking? And what influences it?
It's all about fresh, flavoursome food, locally sourced and not overplayed with. I guess you could call it Modern Welsh food, but really it's local ingredients cooked as best as we can.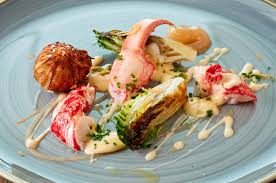 Do you have any favourite ingredients?
I love them all!
Personally I enjoy how the availability changes as things go in and out of season – at the moment we've just got back into lobster and we're a week away of the new season lamb. I'm continually on the hunt for locally grown or sourced ingredients.
Do you have any advice for young people who want to have a career in the kitchen?
Get ready for hard work!
If you want to succeed and go somewhere, it's not going to be easy – it takes 15-20 years of hard work to learn it and do it properly. You meet so many talented young chefs who don't want to work hard but the ones who work hard are the ones who make it.
College is a vital first step to a chefs journey and gives young chefs the basic skills and confidence to start their career in the kitchen properly.