The Board of the Abergavenny Food Festival is delighted to announce the appointment of Lucie Parkin who will be taking over as Festival Director from Kim Waters.
Martha Roberts (Board Co-Chair) says, 'Lucie's background, coupled with her knowledge of the town and its community, will stand her in good stead as we all work together to develop the Festival. We would like to thank Kim Waters for the huge amount of time and effort he has put in over the last four years, including managing the event around the pandemic. Lucie and Kim will be working together for a hand-over period to ensure a smooth transition in this our 25th Anniversary year.'
'I am enormously excited to be taking on the role of Festival Director for such a distinctive and joyous event,' says Lucie. 'I look forward to working with the Board, co-founder and Programming Director, Martin Orbach, and the dedicated team. My son and I made Abergavenny our home in 2012, moving here to be with family. We've attended every Abergavenny Food Festival since. As a local, I hope my familiarity with the town's businesses will be an asset.'
'I love the whole Festival offering – the incredible food, the focus on family with free entry for children, and the amazing guest performer programme. Our line-up this year (16 & 17 September) includes Andi Oliver, Jürgen Krauss, Angela Hartnett, Neil Borthwick and Jeremy Pang. We'll be announcing the full programme shortly.'
'It's an honour to have the opportunity to build on an extraordinary legacy. I look forward to introducing myself to the many individuals and organisations involved, and to creating new relationships. We should all be proud of the Festival – a leading event in the UK's foodie calendar – but remaining close to local roots.'
About Lucie Parkin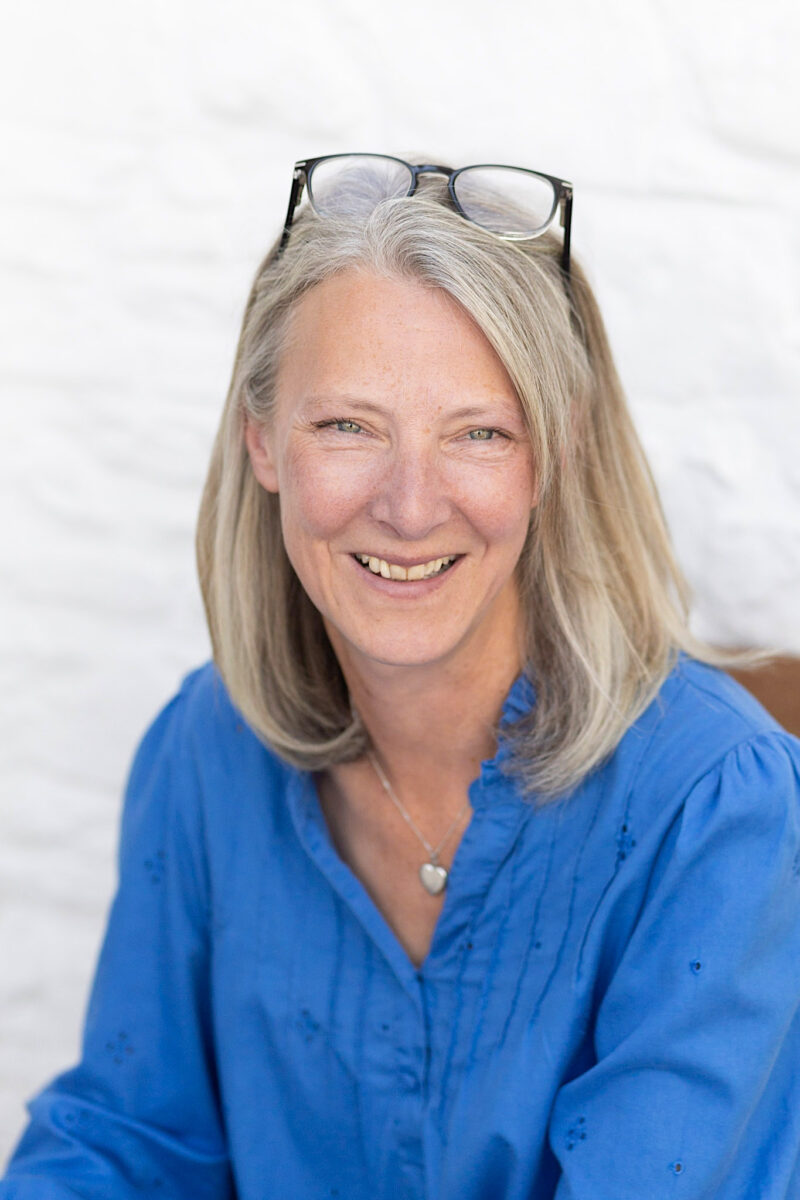 Lucie grew up in Nottinghamshire and studied History of Art at Warwick University. After graduating she moved to London and worked as a marketing professional, specialising in events and promotion. Lucie gained an MBA (Masters in Business Administration) from the University of Westminster, where she met her partner in their marketing consultancy, Parkin Whitman.
Lucie continued to work as a Marketing Consultant after moving to Abergavenny in 2012. In 2016 she set up and launched the first Abergavenny Writing Festival, which takes place annually with the objective of encouraging everyone to write and express themselves.
(photographer: James Hudson)