Abergavenny Food Festival is pleased to announce a new partnership with Discover Delicious.
Discover Delicious are an online food business with a difference, bringing Welsh flavours to your table and putting Welsh food on the map. Their website takes the hard work out of finding new tastes, treats and treasures and can connect food and drink lovers directly with producers from all corners of the country.
We want to offer you the chance to try some of these incredible products yourselves with our new prize draw to win a hamper of Welsh food and drink from Discover Delicious. Read on to find out more about our partnership, and how you could be in with a chance to win a hamper AND weekend wristbands to AFF2019.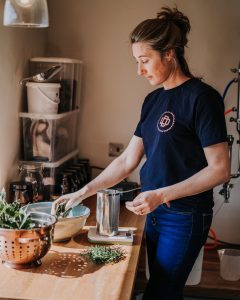 Aine Morris, CEO of Abergavenny Food Festival said of the partnership
"At the heart of Abergavenny Food Festival is our mission to give people the opportunity to shake the hand that feeds them. We want our visitors to get up close and personal with the farmers, growers, chefs and small businesses producing quality food and drink in the UK. This year we are thrilled to have more Welsh food producers than ever coming to the festival, and so it feels like the perfect time to be partnering with Discover Delicious. Discover Delicious is a great online portal that allows consumers to order directly from small Welsh food producers, and have that produce delivered to their homes, all year round"
Discover Delicious Wales Founder, Laura Pickup commented
"We are delighted to be partnering with Abergavenny Food Festival, offering their fantastic food and drink producers the opportunity to sell their delicious festival produce outside of the festival window at www.discoverdelicious.wales. Festival producers can now sell their incredible produce year-round on the largest online marketplace for Welsh food and drink – showcasing their delicious produce to a large, engaged community of passionate food lovers. We've been huge fans of Abergavenny Food Festival for many years – we share a passion for showcasing and supporting the incredibly talented food and drink producers that the country has to offer, and have a shared desire to connect consumers with the people behind this delicious produce. We're really excited to grow our relationship with Abergavenny Food Festival and look forward to strengthening the relationships between consumers and their food as a result."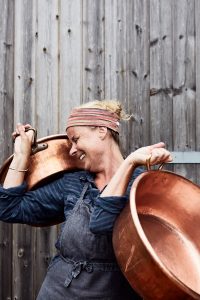 How Discover Delicious Works
Discover: Take your time to meander the product pages to find an old favourite or, better still, unearth something brand new. All of the products are on offer direct from food businesses across Wales so you can take your time perusing the curated lists, rather than driving around the countryside.
Order: Simply add all of your food and drink choices to your basket as you go – store cupboard essentials, dinner party deliciousness or a gift – throw it all in and purchase in one easy transaction from as many different producers as you like.
Delivery: Once your order is received by the producer(s) they will prepare your products and post them to you as per the delivery details at the time of order. Each product comes directly from the producer that makes it for you.
Our Discover Delicious Prize Draw to win a delicious Welsh Food and Drink Hamper, filled to the brim with a selection of deliciously different Welsh foodie treats worth over £150 AND a pair of Adult Weekend Wristbands and 4 x runners up prizes has now closed. For more information about Discover Delicious please head to their website.