With your Abergavenny Food Festival wristband you get access to not one, not two, not even three but nine different market areas where you'll find things to eat, drink, learn, do and buy. Here's a list of just some of the things you can find in our markets this September.
Tiverton Producers' Market
Whether you want to try gin infused with flavours of Asia, Home fermented kimchi and sauerkraut, Sicilian cannoli, craft preserves or artisan scotch eggs and sausage rolls there is plenty to discover in our Tiverton Producers' Market.
Unearthed are all about discovering new products created by passionate people and have been bringing authentic ingredients and expertise of great regional producers to the UK since 2008. It makes sense then that they are sponsoring this market where you can do some food discovery for yourself.
You can also visit Unearthed's stall to see what exciting new produce they're bringing to your food shop shelves this year.
See the full Tiverton Producers's Market line-up here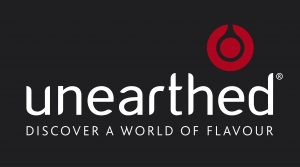 Chadwick's Cheese & Wine Market
In our Cheese & Wine market you can stock up on all your dairy and grape based favourites and learn a few top tips from the experts with our timetable of talks and tastings hosted by Andy Clarke. You can also enjoy a carefully curated cheese board with accompaniments from our market sponsors Tracklements and Peter's Yard, we think it's the perfect place to meet friends for a catch up.
See the full Cheese & Wine line-up here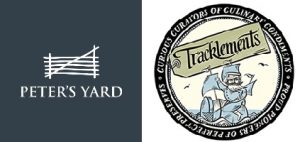 Horsington's Yard
We're not saying that those with a sweet tooth HAVE to head to Horsington's Yard, but if we were you, we wouldn't miss out. Be it natural sweetness from local honey and mead or baked treats in the form of choux, crepes and more we've got you covered. You can wash it down with some exciting local spirits and liquers and a cracking coffee or two.
See the full Horsington's line-up here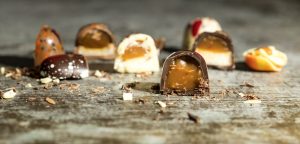 Upper & Lower Brewery Yard
Whether it's homewares, pickles or the freshest ripest vegetables you're after, Upper Brewery Yard is a market not to miss, situated between the Market Hall and Lower Brewery Yard there's something for everyone.
See the full Upper Brewery Yard line-up here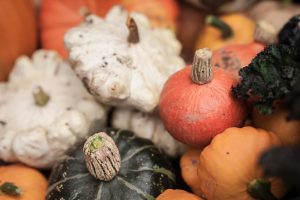 Street Food & Night Market
In Lower Brewery Yard you'll find our hub of street food, produce to go, our night market and plenty of entertainment. Access to the Night Market is free with your Saturday or Weekend wristband, or you can pay just £5 to enter Lower Brewery Yard from 6pm on Saturday for an evening of food and fun.
If you're a seafood aficionado Cwlbox will be serving Welsh seafood and local produce from their lovingly converted horse trailer, Assembelly will cook your seafood to order and Swshi, where you can get burrito style sushi rolls made with local crab. Or perhaps you're a cheese addict? Borough Markets Heritage Cheese will have a wide variety of traditional cheese from across the country, and Raclette Raclette will be cooking up alpine cheese-based dishes including tartiflette and of course, raclette. If you fancy something fried then Angry Bird in Caerphilly might hit the spot, or get a squeaky cheese fix with Halloumi fries from Clarks Kitchen. Wash all that down with a handmade natural cordial from Hedgerow Cordials or a sip of something sophisticated from Real Kombucha. And for a sweet treat Don't miss traditional Spanish churros served with dipping chocolate, custard and ice cream from Churros Ole.
See the full Street Food & Night Market line-up here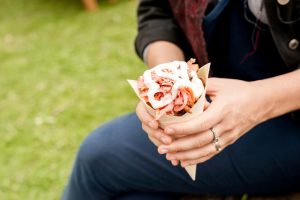 Market Hall
The iconic Abergavenny market hall is being renovated to make it better than ever, which means you may see scaffolding and building works in place over festival weekend. Rest assured we've still got plenty of great stuff happening including chef demo's a plenty on the Market Hall Stage (kindly supported by Robert Price) and the festival book stall by Aardvark Books where you can pick up the latest tome from your favourite chef or food writer. During festival weekend the entrance to the Market Hall will be through Upper Brewery Yard, and to exit, you will be directed out onto Cross Street. 
For thirsty market hall visitors we've got non-alcoholic cocktails from Æcorn Aperitifs and Seedlip or something a little stronger from Chase Distillery as well as from some great local beer and cider makers. The market hall is THE place to be come rain or shine to find both local treasures and far flung delights.
See the full Market Hall line-up here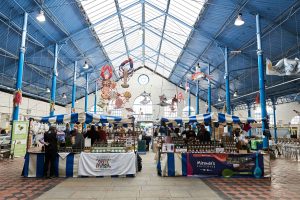 New Producers' Market + Fish and Fizz
Next to St Mary's Priory, where our tasting workshops take place, you can find our New Producers' Market. Here we've curated a selection of some of the most exciting new makers, bakers and distillers that we discovered during our selection process. Specialty coffee, really buttery butter from Blox's, unusual modern mead from Wye Valley Meadery and more can be sampled here. Next door in the Fish and Fizz Market you'll find oysters and prosecco, soft shell crab and you can learn all about sustainable fishing in Wales.
See the full New Producers' Market line-up here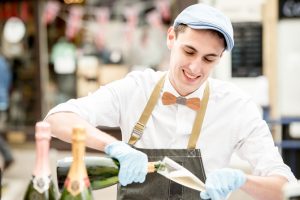 Castle Street Market + Festival Farmyard
Fancy a pint of Tiny Rebel beer, the chance to climb a tractor or pet a rare breed sheep? Maybe you'd like the opportunity to admire some art or engage in hearty debate? Fancy all of that AND some delicious food and drink? Then the farmyard is for you, as believe it or not all can be done in the one spot. Don't believe us? Just check out the full listings for what's on where at the Farmyard.
See the full Castle Street line-up here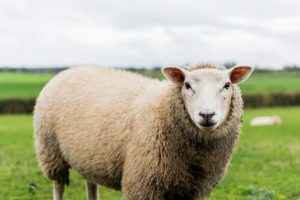 The Castle
Up at the Castle you'll find a host of chefs and writers getting hands on with Belazu's top ingredients and in their beautiful Safari tent, Pipers Farm's Peter Greig and Connor Reed will be teaching you hwo to eat less meat, waste less and reconnect with the food you are consuming. There will also be Cooking over Fire and plenty of fun and food for thought in the Dome.
You'll also find plenty of food, drink and exciting shopping opportunities with street food from Brother Thai and The Beefy Boys, cookware from Kadai and Netherton Foundry. If you get thirsty head to the Chase Cocktail Bar or our festival bar for a little light refreshment.
See the full Castle stallholder line-up here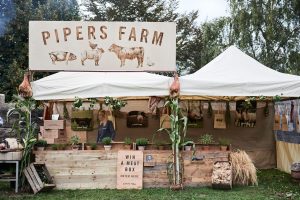 Head to our markets page for the entire list, and don't forget to pick up your print programme when you get to the festival so you can find your favourites on our maps and in our A-Z listings.