You are coming to the Festival, but the town of Abergavenny – and surrounding area – has lots of additional cultural events and attractions on offer as well. So you might want to take advantage of this and add new experiences to your visit. We will be putting more events on this page shortly.
Abergavenny Baker – Bread, Beans & Seasonal Greens
Rachael Watson (Abergavenny Baker) has been inspired by BBC Food Programme 'How Spain Does Beans'. She invites you to join her in a series of newly-launched classes 'Bread, Beans and Seasonal Greens' in her award-winning cookery school over the Festival Weekend. Sample tinned, jarred and home-cooked butter beans, Greek gigantes plaki sto fourno and freshly baked, long fermentation sesame bread using high protein durum wheat flour. All washed down with a glass of wine. Find out why tinned beans are cheap, whilst jars of beans are more pricey; why combining grains and pulses are such a fantastic nutritional combination, and how to sneak more beans onto the plates of confirmed carnivores. Fellow bean enthusiasts and authors Susan Young, Jenny Chandler and Vicky Jones will be dropping in over the weekend. Samples from Hodmedods and The Bold Bean Company.
Ticket price: £10. Dates: Saturday 17 September: 10-11am, 1-2pm, 4-5pm / Sunday 18 September 10-11am, 1-2pm Venue: Abergavenny Cookery School, 1 The Courtyard, Lion Street, NP7 5PE. Book here on the Abergavenny Baker website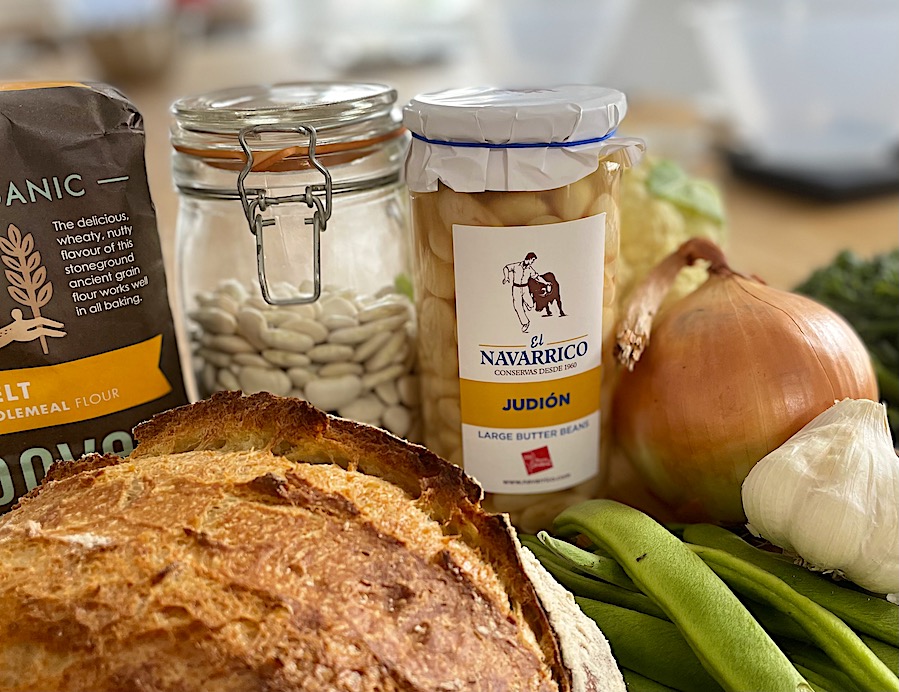 Art Shop & Chapel
The Art Shop & Chapel is celebrating the Festival weekend with a Ceramic Makers Market at the Chapel. Beautifully hand-crafted ceramic ware by outstanding, well-established ceramic artists. Another opportunity to meet and buy from the makers themselves with some new names to watch out for. Something for everyone's table… In the Art Shop upstairs gallery there will be an exhibition title 'Inspiring Ingredients'. Visit their website for opening times and details of all the artists and makers involved.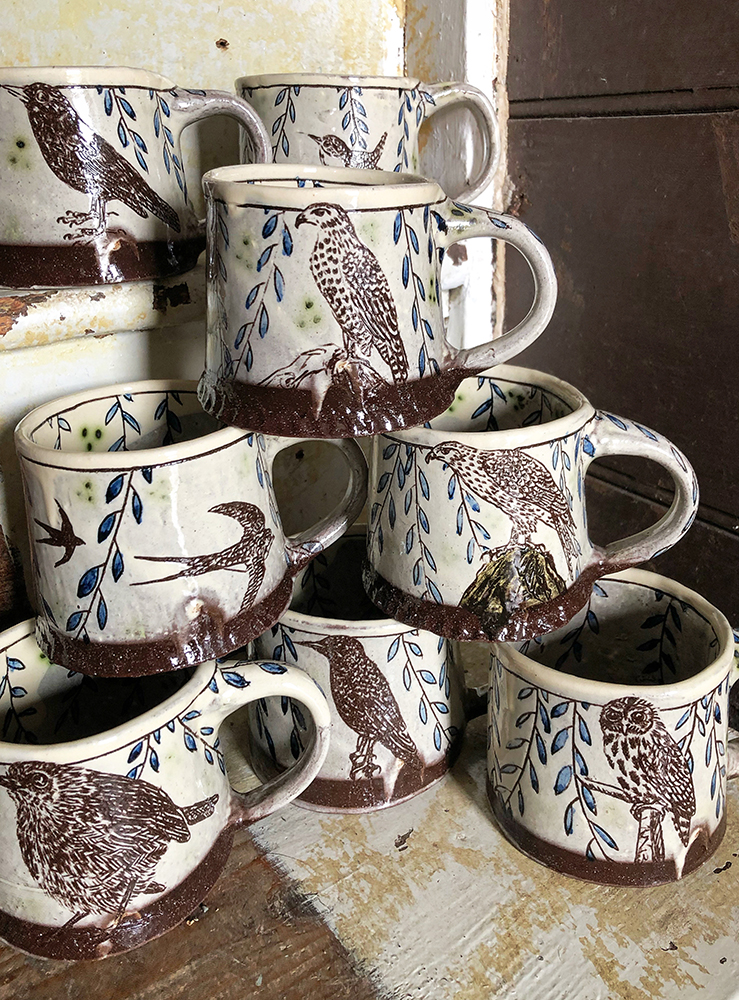 Second-hand Cookery Book Sale
A fundraiser for two important charities – home and away – Abergavenny Food Bank and Medical Aid for Palestinians. There will be over 250 cookery books on offer from well-known chefs starting from £1.00. There will also be a Fair Trade Stall. Date: Saturday 17 September. Venue: United Reformed Church, Tudor Street.
Plas Gunter Mansion
Visit the Plas Gunter Mansion exhibition. Dating largely from the 17th Century, Plas Gunter Mansion (37-39a Cross Street, Abergavenny) played a pivotal role in the history of Catholicism in Wales and is closely associated with Saints David Lewis and Philip Evans. Today the mansion is in a poor state of repair and urgently needs refurbishment if it is to survive. There are plans to turn this mansion into an historical, educational and community resource celebrating its local roots and attracting national and international visitors. Visit the website for more information and opening times
Llanover House Rare Plant Fair
Sunday 18 September 2022: 11.00 am – 4.00pm. Buy your ticket on arrival. Llanover House has an historic listed garden and arboretum. The tumbling Rhyd-y-meirch stream, which runs through the garden, was used by the ancestor of the current owners to create ponds, cascades, rills and yet another stream, within the 15 acre private grounds. The landscaping trends favoured by Capability Brown were influential, as shown by the Ha-Ha, and clumps of parkland trees including eight London Plane Trees believed to have been planted in the eighteenth century. Read more here