Our beautiful Cooking over Fire stage will be returning to the iconic Abergavenny Castle over festival weekend this year showcasing everything you need to know about cooking outdoors. Whether you're into fire-pits, BBQ or asado, prefer cherry-wood or charcoal, these demos, free with your festival wristband, will turn you into a real fire starter.
Over the weekend you can learn how to make the ultimate burger with DJ BBQ, get some top tips from Sam and Shauna of Hang Fire Southern Kitchen or get your vegetables going on the grill with Genevieve Taylor or BBC TV's Dirty Vegan Matt Pritchard.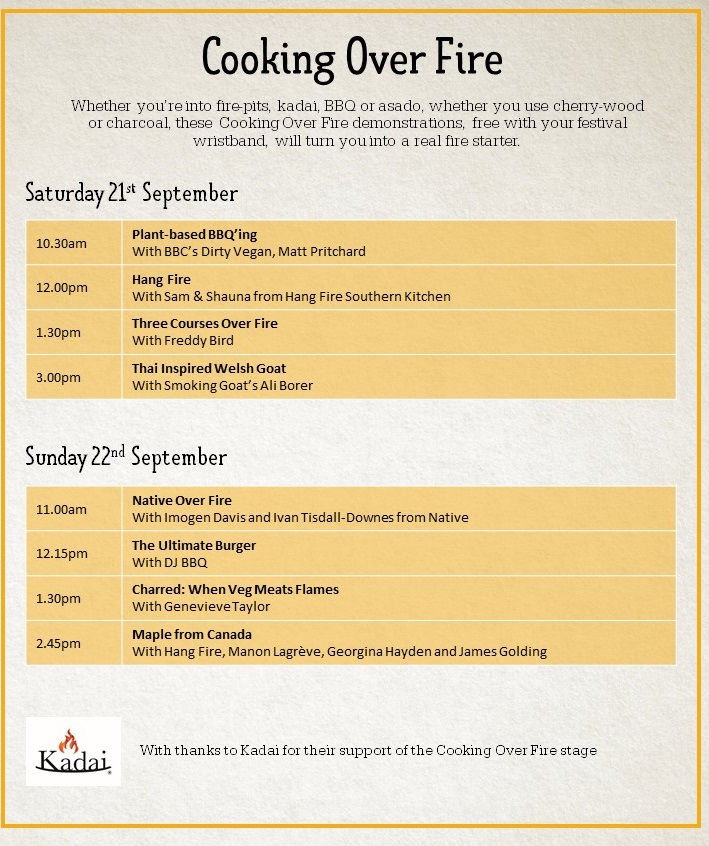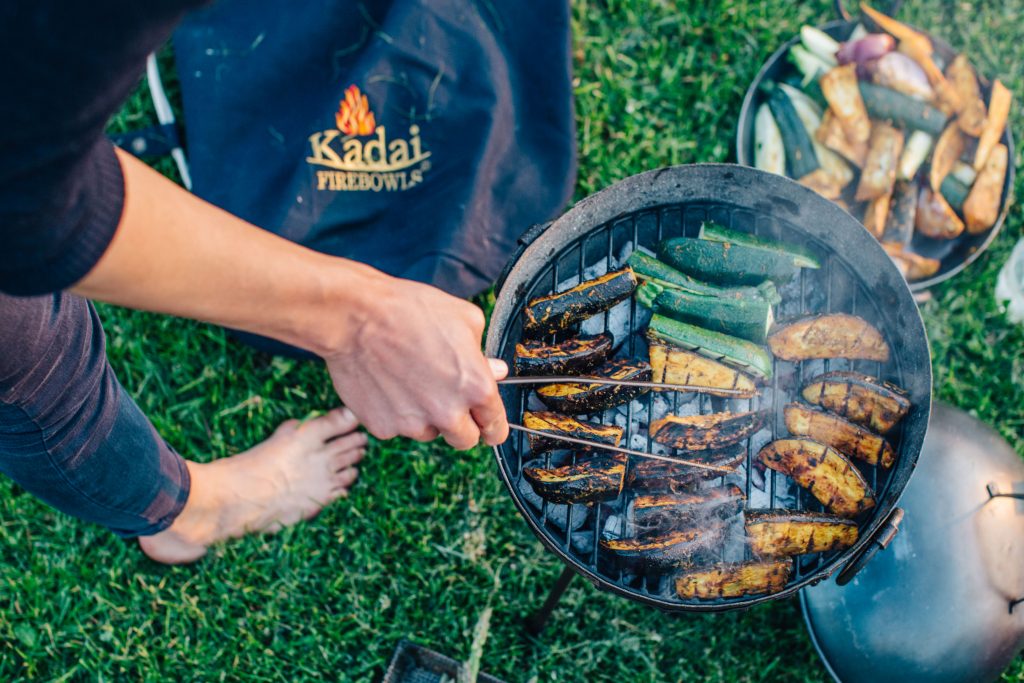 Discovered in India by Christo Mckinnon-Wood, after numerous Indian adventures on his Enfield motorbike – The award-winning Kadai can be used as either a Barbecue or Firepit.
With its attractive circular design, it allows everyone to get involved with an exceptional outdoor cooking experience. With the vast range of accessories available for the Kadai, it means that you can cook just about anything on it. Handmade from recycled oil drums, and based on authentic old Indian cooking bowls, these stunning centrepieces have unique charm and charisma like no other barbecue before.
Kadai bowls have been used by some of the best barbecue chefs across the country and can produce some impressive cuisine. They are the perfect way to get into the increasingly popular live fire cooking… and with different sizes to choose from, they will fit almost any garden!
For more information on Kadai head to their website.