As the food capital of Wales, and home to the Abergavenny Food Festival, Monmouthshire has more than its fair share of fabulous local food producers. Here are some recommendations (in no particular order) of local food businesses for you to seek out and sample this September.
Apple County Cider is a family business, run jointly by Ben and Steph on Whitehouse Farm near Skenfrith in Monmouthshire where they make their cider and perry from 100% freshly pressed juice. Each cider is made from a single variety of bitter-sweet apples all grown in local orchards. They approach cider-making with all the skills and reverence of a traditional winemaker, allowing the distinctive flavours of each variety to develop through a slow, cool fermentation.
Find them at festival in the Fish & Fizz Market
Wye Valley Meadery, based in the beautiful Wye Valley of course, only started experimenting making honey wine a few years ago, and are now a thriving small business. Combining their love of Nature with their interest in brewing, they set out to make something original by creating a light, refreshing, modern take on mead. Read more about them in our Shake the Hand that Feeds You feature, and try their products for yourself this September.
Find them at festival in the New Producers' Market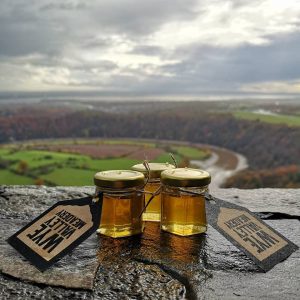 From a small 'cuckoo' company making beer using another brewery's kit, to a fully-fledged brewery in Raglan, Monmouthshire. Untapped Brewery spent years working farmers markets and shows throughout South Wales, building their fantastic reputation. Have a try of their beers this September including summer seasonal Whoosh and the very locally named Monnow best bitter.
Find them at festival in the Cheese & Wine Market
In addition to supplying customers with top quality fresh veg, Paul's Vegetables also offer serving suggestions and provide nutritional info along with their deliveries. They also deliver rare varieties of veg such as purple cauliflower and include 'wonky' veg in their delivery boxes, all grown on Tyr Pwll Farm, close to Abergavenny.
Find them at festival on Cross Street
Petals of the Valley bring you authentic, fragrant rosewater grown and made in Wales, just eleven miles from Abergavenny. Their farm uses organic methods, their own spring water recycling system and solar energy to generate rich biodiversity and a low carbon footprint. Growing, picking, distilling and bottling themselves means they know everything about the process from start to finish.
Find them at festival in St John's Square
Nick Miller and Sarah Dickens are the team behind Black Welsh Lamb, high quality organic black Welsh mountain lamb that they breed in Pen y Wyrlod Farm in North Monmouthshire. From their farm they supply high-profile restaurants across the UK, and private customers with their distinctive grass-fed lamb, hogget and mutton.
Find them at festival at their Mutton tasting with Cyrus Todiwala
Silver Circle Distillery is a brand-new craft spirits producer, based in the Monmouthshire village of Catbrook. The company aims to develop a vibrant, dynamic alcoholic spirits brand that uses the local ingredients in unique products that are synonymous with the Wye Valley. By sourcing local, foraging in the abundant countryside, and through keeping bees, Silver Circle aim to showcase the flavours of their surroundings in their Wye Valley Gin.
Find them at festival in the New Producers' Market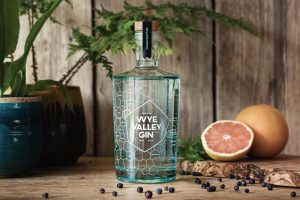 Trealy Farm Charcuterie combine the best traditional practices with cutting-edge food science research, plus distinctive recipes to produce their award-winning range of cooked and cured meats, all free from allergens and artificial additives. Trealy Farm have won a myriad of awards, including the Great Taste Award, BBC UK Food Producer of the Year, and the Observer Best UK Food Producer. Try them for yourself this September.
Find them at festival in the Market Hall

The Welsh Truffle Company were the first to cultivate the summer truffle in Wales and the first to cultivate the winter perigord truffle in the United Kingdom. Extremely high in aroma and flavour, due to the high concentrations of iron, copper, magnesium and zinc in the soil – find them in restaurants across the UK, and at Abergavenny this September.
Find them at festival in Castle Street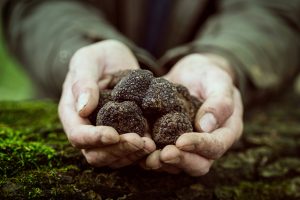 In 2013 Martha Roberts sold her mini, bought a pick-up truck and started a smallholding just outside Abergavenny. Just a few years later and she has a thriving free-range meat business – The Decent Company – and her rare breed pigs are free to roam, root and forage in the Monmouthshire countryside.
Find them at festival as Martha contributes to various talks and events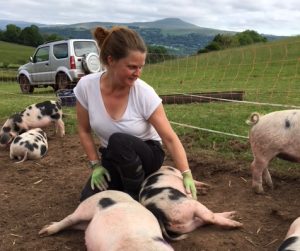 We've found it very hard to keep this list just to 10 as this year we have over 200 stallholders joining us over festival weekend. Head to our markets page and pick up a programme when you're on site for the full list of the food businesses you can see at this years festival.
Find out about other Monmouthshire food events and markets here