The Abergavenny Food Festival's 25th Birthday (16 & 17 September) saw culinary stars like Andi Oliver, Angela Hartnett, Jeremy Pang and Jürgen Krauss converge on the town, along with 180 exhibitors and 20,000 visitors.
Lucie Parkin (Festival Director) and the core team have spent the last week tying everything up. But the buzz lives on as Lucie explains.
"It was a joy to see the streets and spaces full of visitors from near and far. The two days were packed with demos, talks, eating and drinking and there was a fun atmosphere, despite the rain.
My main takeaway from the weekend was a powerful sense of 'connection' — stallholders, caterers, speakers, chefs, writers and campaigners all coming together and sharing food and ideas. New connections were made and existing ones reinforced.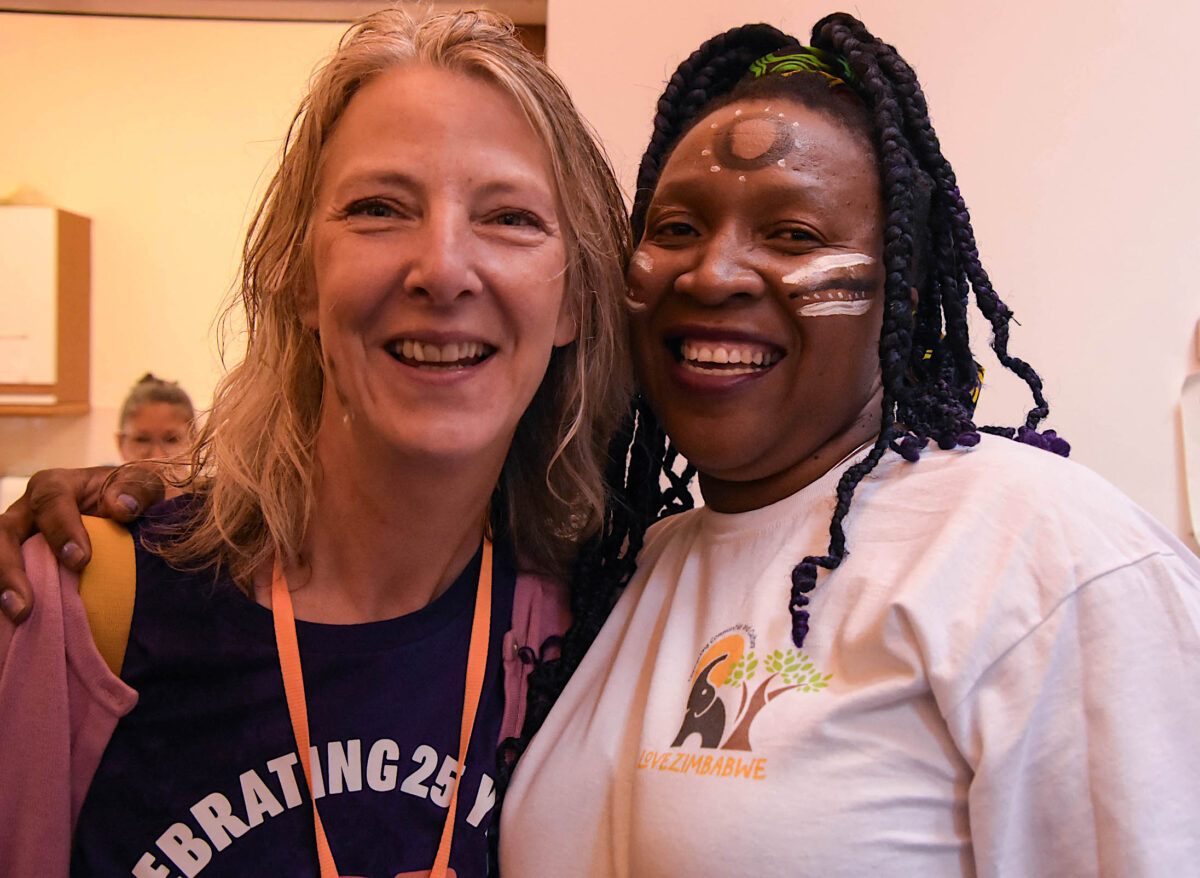 Many local groups and organisations were involved, which really added to the festivities. These included the Rotary Club and King Henry School with the 'Young Chef Competition' Finals, the Rock Choir, and Love Zimbabwe's 'March for Africa'. In partnership with The Melville Centre for the Arts we launched a creative call-out to the community culminating in an exhibition and discussion presented by Katherine McDermid-Smith with special guest and local author and poet, Owen Sheers.
Our Fine & Country Local and Vocal Stage and the Sant Ffraed House Dome brimmed with passion and ideas. And the FR Ball Cook Stars Cookery School will have inspired many young cooks at the start of their food journey. The excitement was palpable on the Robert Price Kitchens Stage and the Cooking over Fire Stage.
Thanks to sponsor Gower Cottage Brownies, small producers had the opportunity of exhibiting for the first time at the New and Small Producers Market. And Made in Monmouthshire brought talented local craftspeople into the Festival as well.
We also have a 'Best in Show' winner chosen by our special judge Scott Crichton who personally visited every stall. Carmarthen Ham (Priory Market) won for the quality and taste of their product, coupled with passion, knowledge, a welcoming manner, and a beautifully presented stand. Their prize is a free stall in a location of their choice next year. A special mention certificate was awarded to Drinks Kitchen in Tiverton Market. They exemplified our core criteria for stallholder selection: originality, quality, and provenance.
It takes a town, a team (staff and Board) and a whole lot of other partnerships to make the event happen. As a not-for-profit organisation we rely on our funders and supporters to make the event possible. Special thanks to everyone who took part this year. This includes our venue and event sponsors, and all the exhibitors who contributed food for our hospitality venue, speakers' dinner, and chef demonstrations.
I also want to applaud our brilliant venue and stage managers, and the amazing crew of local people who were very much the welcoming face of the festival across the weekend and busy in behind-the-scenes jobs that were vital to the whole operation.
We're already looking forward to and planning for 2024. We welcome feedback, suggestions, and most of all participation, so do please get in touch."
Next year's Festival will take place over the weekend of 21 and 22 September.
[banner photo: Cyrus Todiwala OBE and Venue Manager Roo Hasan on the Robert Price Kitchens Stage]