In the last few weeks on the blog we've given you our Family Guide to food festival, and a special weekend guide for Newbies to Abergavenny. Now we're giving you the inside scoop from the team who make the food festival happen every year with their top tips for Abergavenny Food Festival 2019.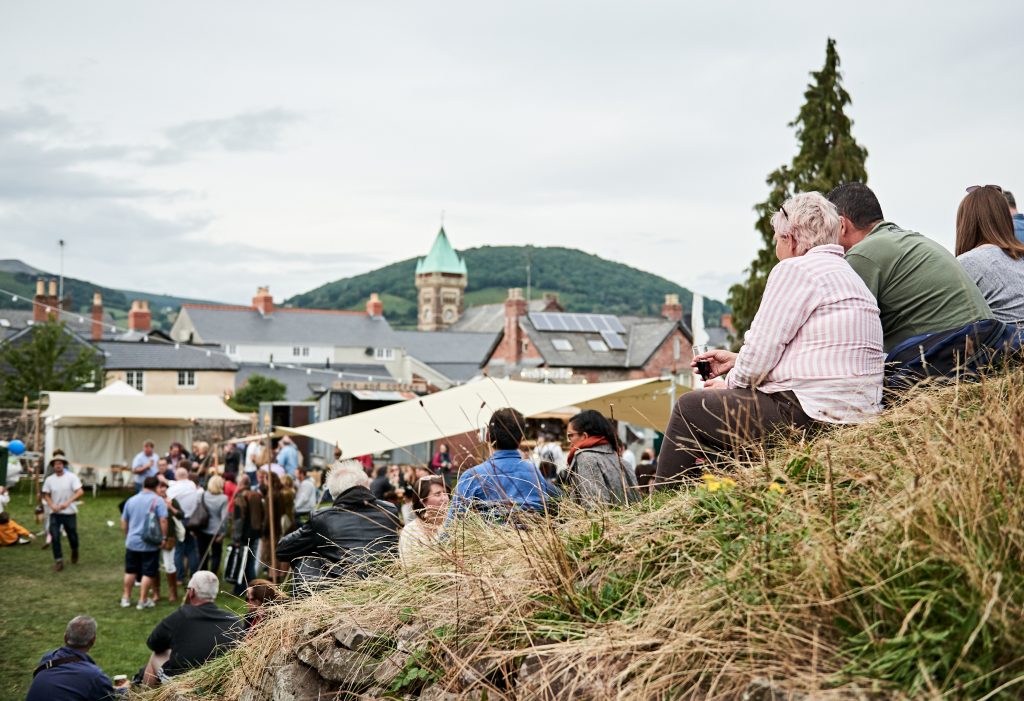 Tips from the Top
"To have a programme that is such a reflection of the dynamic change and creativity we are seeing across UK food and farming is massively exciting and we are showcasing more women and more diversity this year than ever before and we're not backing away from having difficult conversations, so the #MeToo panel discussion is one I'm really looking forward to, particularly in light of recent comments about women in hospitality.
I love the fact that Abergavenny gets people up close and personal with the farmers, producers and chefs who make their food so a foraging tour is a must for me. Wild Cooking is a chance to get your hands dirty, hunt the hedgerows and learn to cook over fire. Every year there's one speaker I make it a must to go and see and this year it 2 for the price of 1 with Fergus Henderson and Trevor Gulliver from St JOHN at the Borough Theatre. These pioneers of nose to tail eating are sure to deliver their trademark verve, and I'm thrilled we could create this exclusive pre-publication event for their new book, the Book of St JOHN" Aine Morris – Food Festival CEO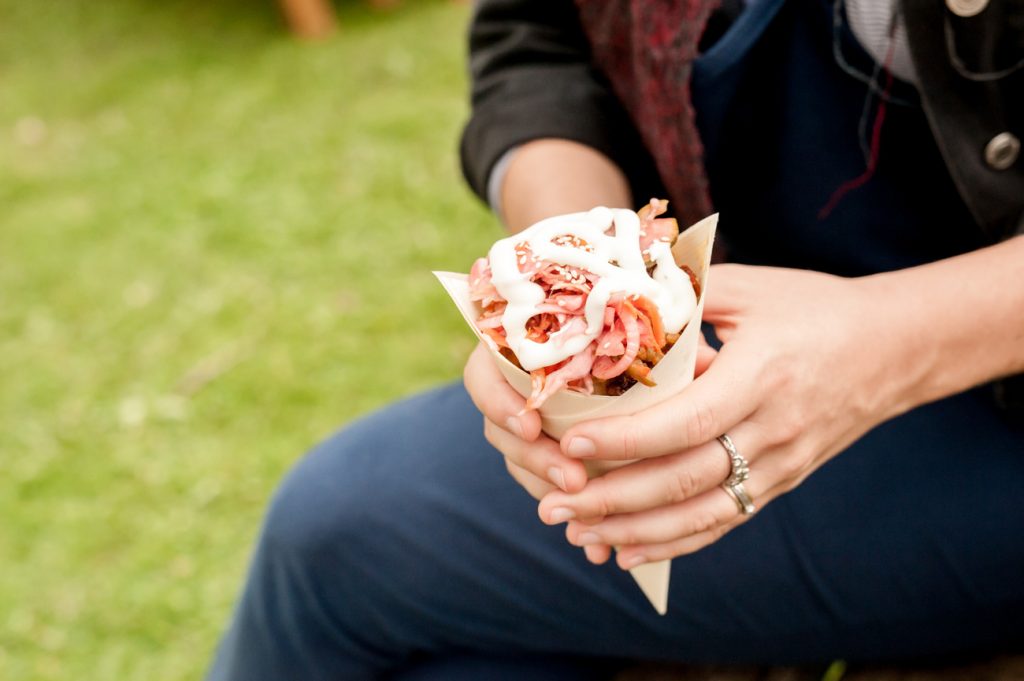 Secrets spots to seek out
"This is my 5th year working for the festival, and every year it gets bigger and better. The events and talks are going to be great this year. There are a couple of things I'm looking forward to that people could miss though, like the performances on the Lower Brewery Yard stage as part of our Night Market, and to eating ice cream all weekend" Lotti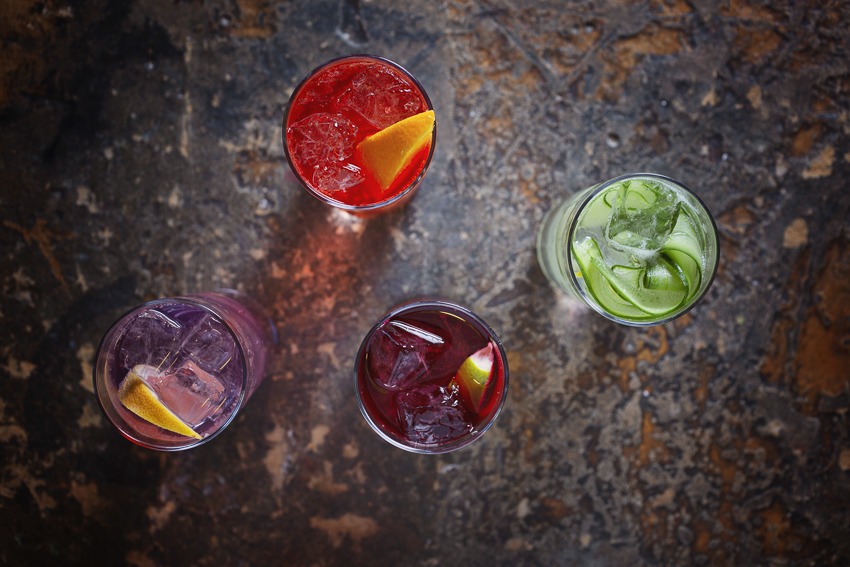 Events morning, noon & night
"You can shake the hand that feeds you all day long at this year's festival. The butchery masterclasses are a great way of talking to and meeting the chefs and farmers who cook and rear ethical meat here in the UK, the Cheese & Wine stage is a delicious prospect with some pairing tips from our experts to be picked up along the way, and as ever we have thought-provoking debates and a hugely important topic in particular about The Rise of #MeToo in the Kitchen taking place at The Dome on Saturday afternoon that I'm looking forward to.
I'll also be trying to catch demos from the likes of chefs Gareth Ward and Chris Harrod on the Market Hall Stage, and I'm jealous of anyone who's going on the Wild & Seasonal with Native forage and outdoor cooking event. I always try and make it up to the Cooking over Fire area at The Castle and this year we've got an A-list squad for a special cook off up there with Hang Fire, Georgina Hayden, Manon Lagrève and James Golding all cooking with maple syrup! Also while I'm up there I will always make time to order a burger from Beefy Boys and I'll be there for the Saturday night fireworks, ooos and ahhhs at the ready!
As press officer I love welcoming food writers, bloggers and journalists to the festival for the first time – from the street food, market traders, chefs, experts, drinks makers and all the team who come together for one celebratory weekend, there really is no other place like it." Caroline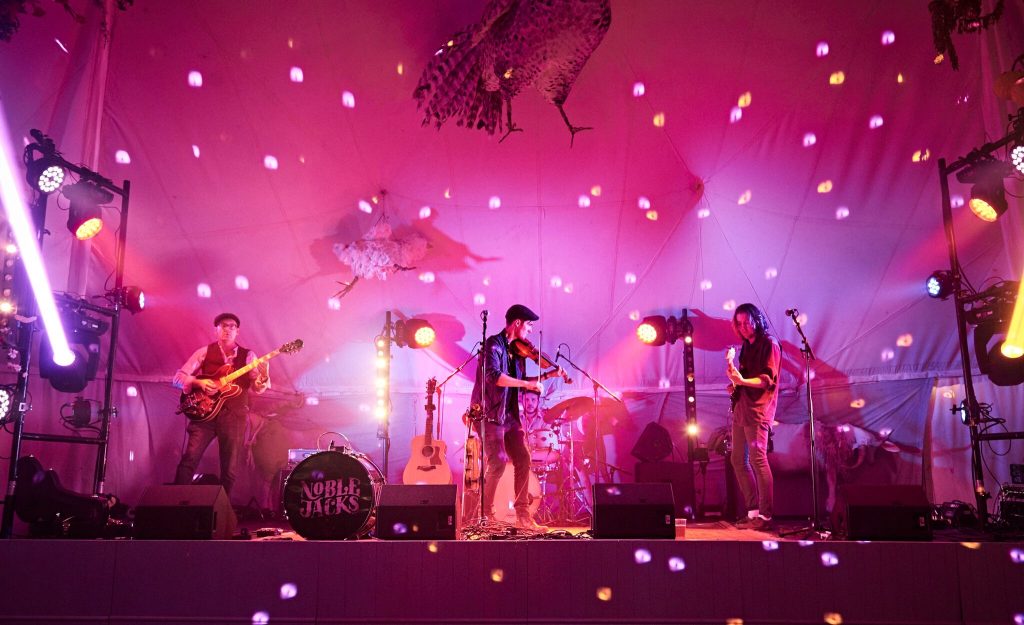 Masterclasses with the most
"I'm excited to see Tom Hunt at the festival – he's so great at pushing the zero food waste message in an accessible way. I have the best intentions when it comes to food waste, but often lack the inspiration or knowledge to know what to do with our leftover scraps so I'm looking forward to getting some tips. I'm also looking forward to the Mezcal & Mas event – when I'm not working for AFF I do stage management at various music festivals and I've noticed it on lots of artists riders this year. I've never tried it, so I'm looking forward to seeing what's got everyone in such a stir! I'm also hoping to get to the Food Photography Masterclass both from a personal and professional level as like anyone on instagram, my grid is at least 50% what food I'm eating! I wonder if our audiences will notice a drastic improvement in our food pics after this masterclass?" Charlie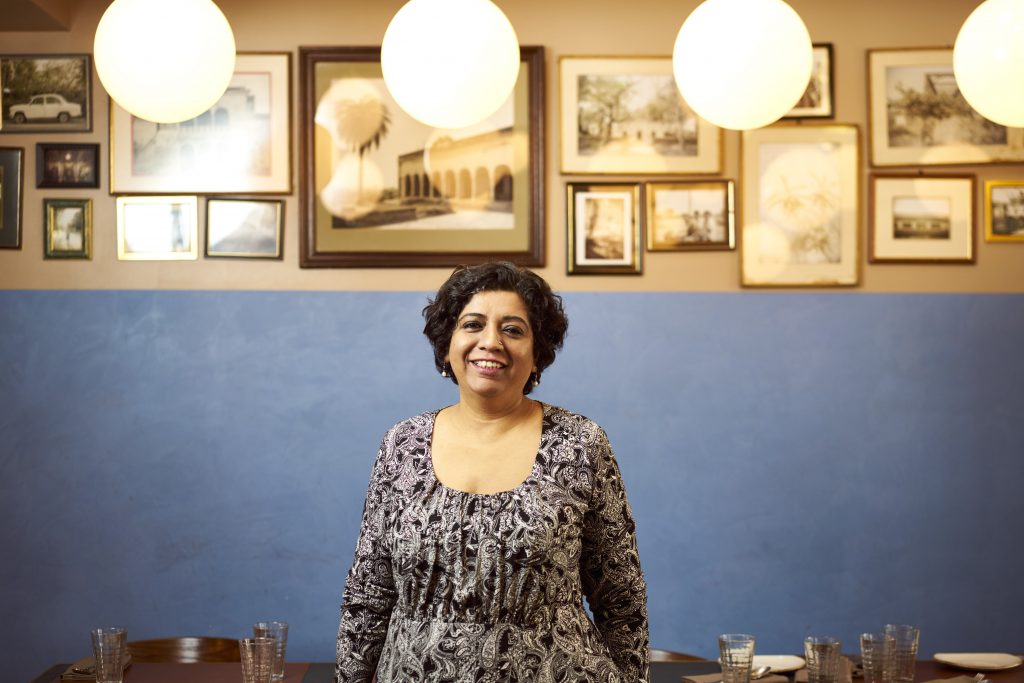 Personalities on the programme
"Sandor Katz is one of my food heroes and I can't wait to delve further into the world of fermentation at his Beyond Sauerkraut event on Saturday afternoon. I was lucky enough to interview Asma Khan for our website and she is Badass! Her life in food is a story unlike any other I've heard so I'm excited to hear her tell it in public. I'll also be going to Coffee and Cocktails because Danny and Matt are hilarious, and I can't think of a better way to spend a Sunday morning." Steph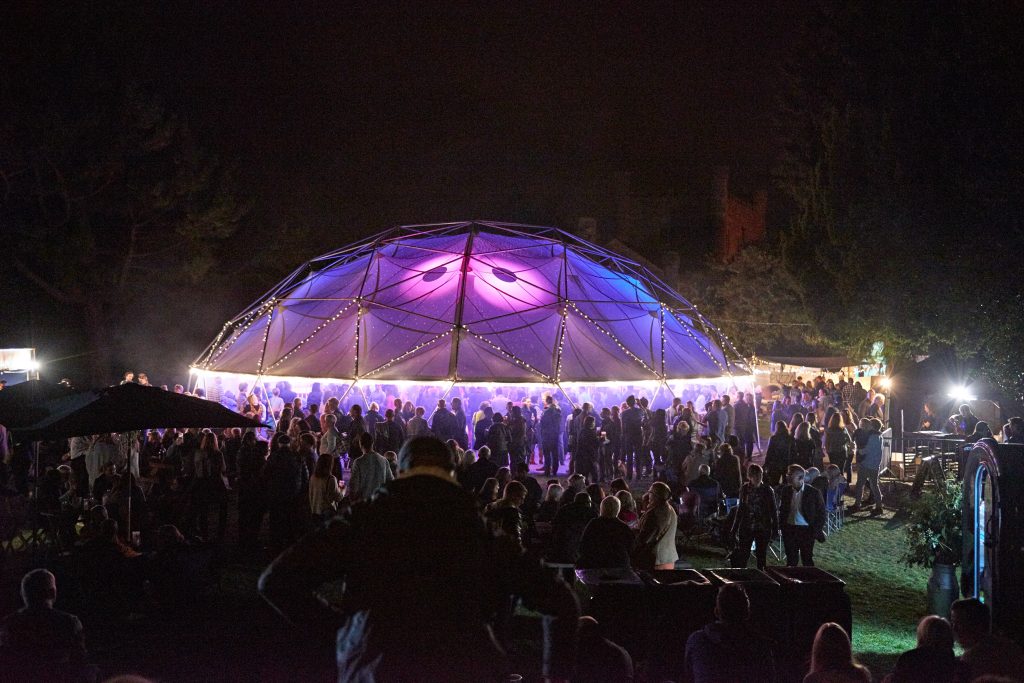 Places for people watching
"I'll probably spend a lot of festival weekend running around with a clipboard so I'm looking forward to bumping into people on my travels and doing a bit of people watching. I'm going to make sure I drop into the Castle Street/The Farmyard so I can hear the debates and talks on the Farming Matters stage, check out the Welsh Chef Demos and grab a cuppa from café. I've got tickets for my family to go to Weekend Cocktails so they're kicking off festival in style on Friday and can hopefully recreate a Sazerac for me at home after festival. I'm looking forward to a little boogie with the team and the chefs at the Saturday Night Party and maybe a pint of Cwtch from Tiny Rebel." Torie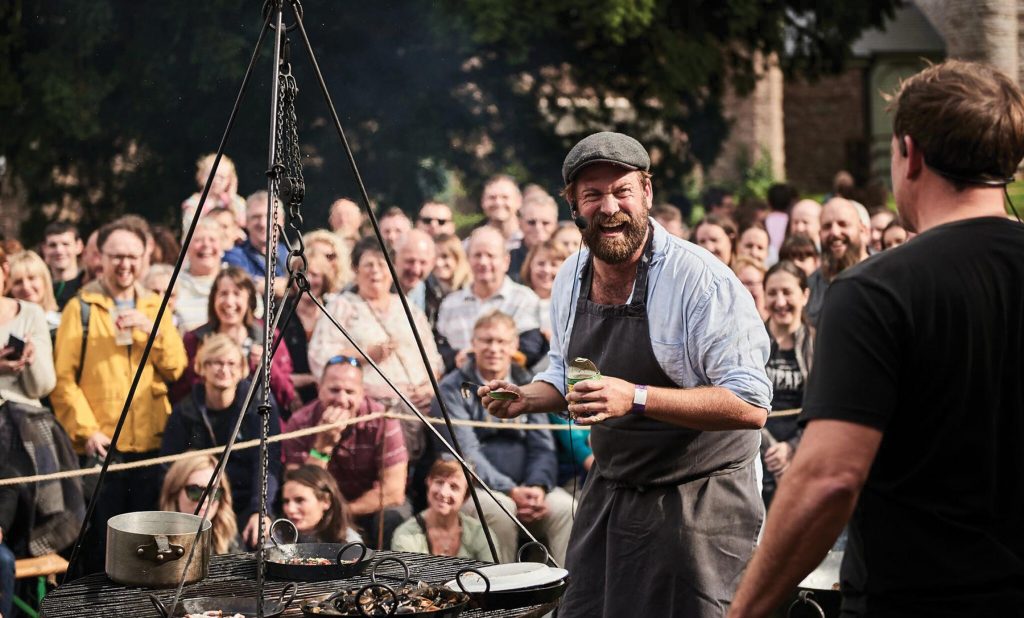 Mediterranean moments
"I lived in Southern Spain for 3 months and drank rather a lot of Vermouth served out of barrels. For that reason I'm really looking forward to the Charcuterie & Vermouth to bring back some very happy memories. For similar reasons I'm also excited that we have José Pizarro back again this year and will be hoping to get to his Andalusia event. Henry
More Not To Miss
"I always love watching all the children rolling down the hill in the Castle grounds, I might even join in this year"
"Getting everyone together on Sunday just after the gates close to say a great big thank you, it makes me really proud to be part of this incredible team"
"All the different demos going on are going to be amazing, being able to pick up a few tips from some of the UK's best chefs is always fun"
"I'm excited to see so many of our Welsh traders back, including lots who were in the New Producers market last year. Their businesses have gone from strength to strength, so their stalls will be bigger and better than ever"
"Fermentation, the future of farming, #metoo and non-alcoholic drinks, it feels like we've got some really exciting subjects this year and I can't wait for a bit of heated debate"
"Do I have to pick just one thing?"
Luckily for our visitors you don't have to pick just one thing, be sure to get your festival wristbands now and spend the weekend of September 21st and 22nd exploring all that the food festival has to offer.